*You may find affiliate links for things I love! At no extra cost to you, I could receive a small commission if you click and buy thru my links. Thanks! ~Coppelia
It's almost Valentine's Day! And it's ok if you haven't been able to find "the perfect gift" yet. My hubby and I found something that works for us and it just might work for you, too. Instead of spending money of expensive (or even budget-friendly) gifts, we decided a while back that we prefer "Experience Gifts!" Read on for my tips on how to find the BEST Experience Gifts for your Valentine.
Does my love want an Experience Gift for Valentine's?
That's a great question to begin with. For my husband and I, after 16 years of marriage, we KNOW if it's an Experience we are both excited about, we'll take that over any gift-wrapped token of appreciation.
But what about YOUR Valentine? It might take a little digging or hint-dropping to find out if they prefer a gift (maybe something they'd been dreaming about getting) or if they'd rather share an experience instead.
What kind of Experience Gifts are we talking about?
You can go ALL OUT with Experience Gifts, depending on your budget. But you don't have to be a celebrity or have millions to make it a great experience.
Here are a few Experience Gifts that my hubby and I have given each other as gifts. And these have been for Valentine's, Birthdays, Anniversaries, Christmas or "just because!" But honestly, looking at this list, these would be perfect Experience Gifts for Valentine's Day!
Experience Gifts for Valentine's Day: Ideas that my hubby & I have LOVED!
1. Tickets to a Cirque du Soleil show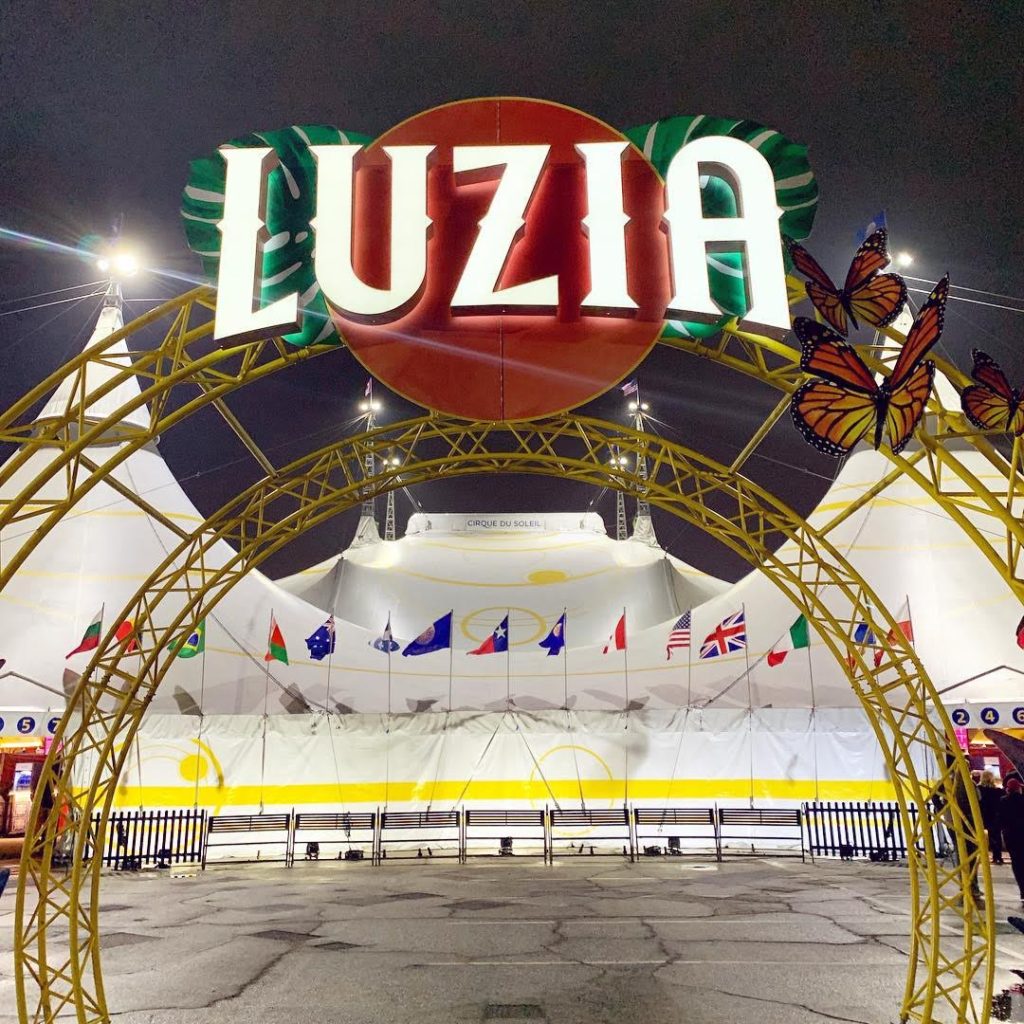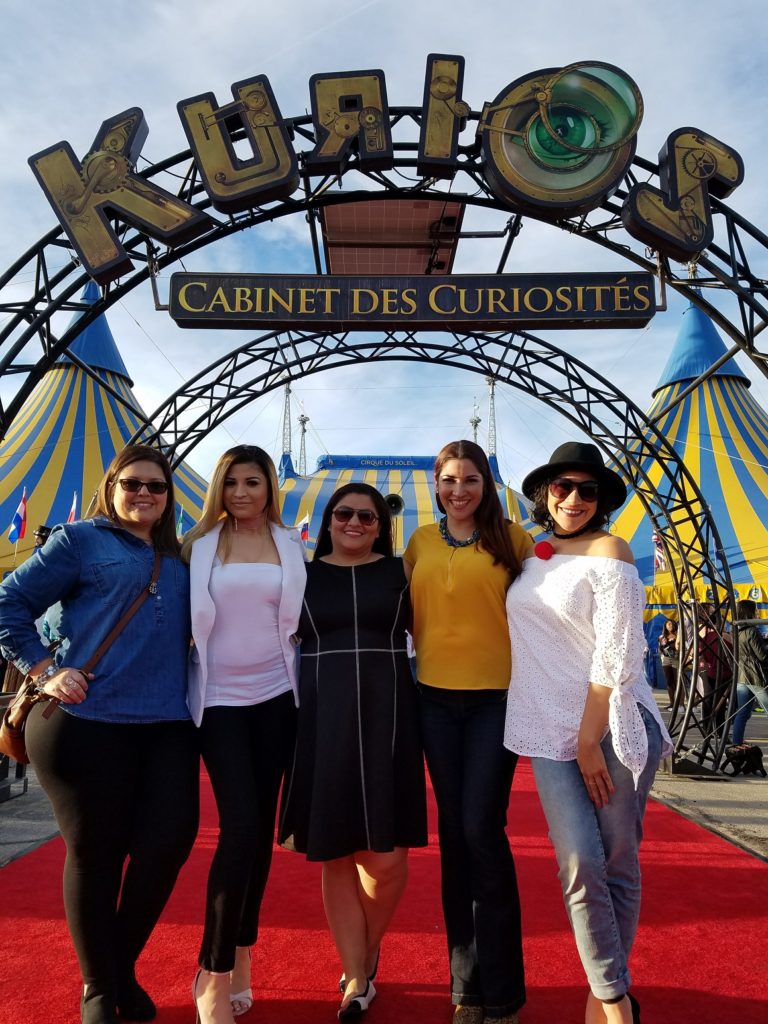 When my hubby Adam and I were newlyweds, we discovered our shared love of Cirque du Soleil! We got to see La Nouba as part of our Disney Honeymoon package and LOVED IT! After the honeymoon, we enjoyed watching other Cirque shows on DVD at home, like Alegria and Drailion.

Eventually, we moved to Houston, Texas. And anytime a NEW Cirque du Soleil show came to Houston, I ended up getting media passes and sharing here on the blog and my social channels. And my hubby and I always turned those opportunities into amazing "Experiences date nights" because we love Cirque … and why not?
To continue the tradition, we can't WAIT to check out the new Cirque show at Disney Springs, Drawn to Life!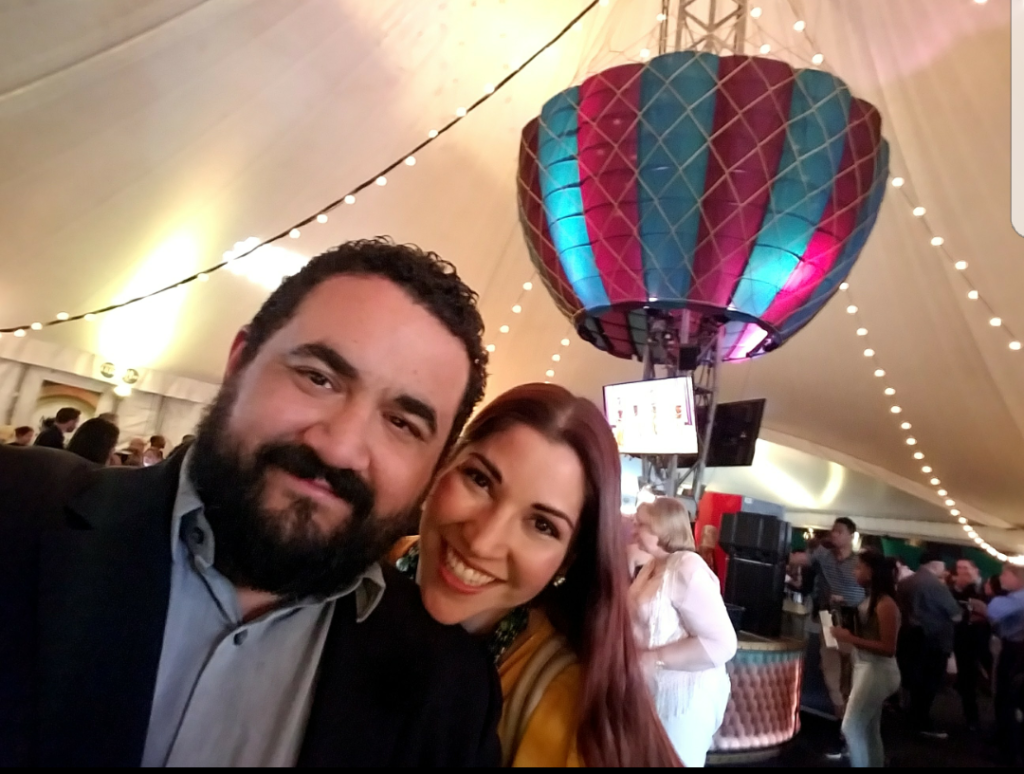 2. Overnight Getaway + Concert Tickets to a favorite artist!
Another favorite "Experience Gift" for my hubby and I is to find an artist we both LOVE and see if we can find tickets. In case you haven't been to a concert anytime recently, concert tickets can be RIDICULOUSLY expensive! But they're also perfect as an "Experience Gift!"
When I found out one of my hubby's favorite singers, Miguel Bosé was coming to town, I went to town figuring out how to get those tickets. Turned out, we couldn't go the night he was coming to Houston (where we lived at the time), but we could make it to the Dallas show a few nights later! PERFECT! We turned this Experience into a mini-overnight-concert getaway. It was a 4 hour drive away, we got a great deal on a hotel & honestly, can't wait to do something like that again!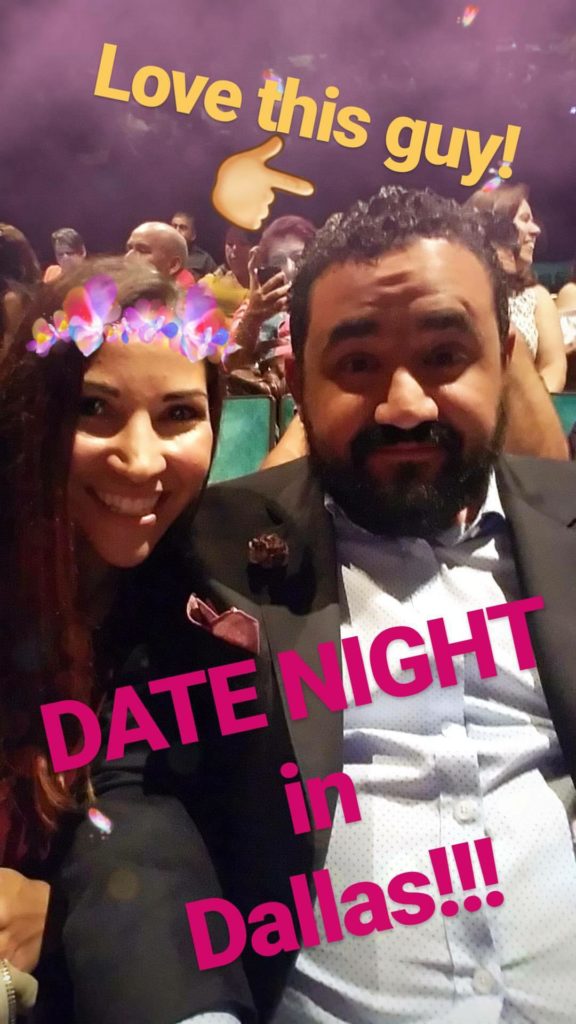 3. Experience Gifts for Valentine's — Try something you've NEVER done before!
Some ideas here could be:

Escape Room
A new restaurant you haven't tried
Renting a luxury car
A cooking class (this one is on our list)

And how about this one? An IMAX 3D Movie & Dinner!

A few years ago, when my hubby and I moved from Puerto Rico to California, we had NEVER been to an IMAX movie. We heard there was a movie out that was basically a U2 concert, but in IMAX and 3D! We'd never seen Bono that close before either! LOL!
So, for our 4th Anniversary, we treated each other to SUPER expensive (to us) tickets to that IMAX 3D U2 movie. Before the movie, we decided to "splurge" on appetizers at a SUPER fancy restaurant (because budget) Years later, this is still one of our favorite date nights EVER!
4. A Night on the Town (or House of Blues with your favorite band!)
If you know your Valentine's FAVORITE band EVER is going on tour, check out to see if you can make it to the nearest show. For a few years, we kept trying to go see one of my favorite bands, Keane. We lived in Sacramento and all their shows would come to San Francisco or LA and it just never worked out for us to make those trips.

Then, one tour, they decided to come to the House of Blues in Houston (where we lived at the time) and the date was close to our Anniversary! That year, my hubby surprised me with the tickets at Christmas (WOW!) And then we got to enjoy the gift AGAIN, closer to our Anniversary, when we actually went to the concert (which blew me away!) SO FUN!

That's another advantage of "Experience Gifts" … sometimes you get the "woohoo" twice — when you give the gift … and then when you actually GO and experience it!
5. A Boutique Hotel Staycation
My hubby and I were blessed with an amazing honeymoon gift — a one night stay at a boutique hotel by the beach in San Juan, Puerto Rico. It was a DREAM! And it was a gift from two guys – a pastor & another friend — who just wanted to do something extra nice for us. Man, they went ALL out! 🙂
After moving to Houston, I wanted to surprise my hubby with an overnight stay at a local boutique hotel. One night, looking for deals, I found one for about $99 a night (as a re-opening, we just remodeled special!) SCORE! We both loved it, didn't spend a ton and it was a super special nod to our honeymoon. Can't go wrong with that, baby! lol!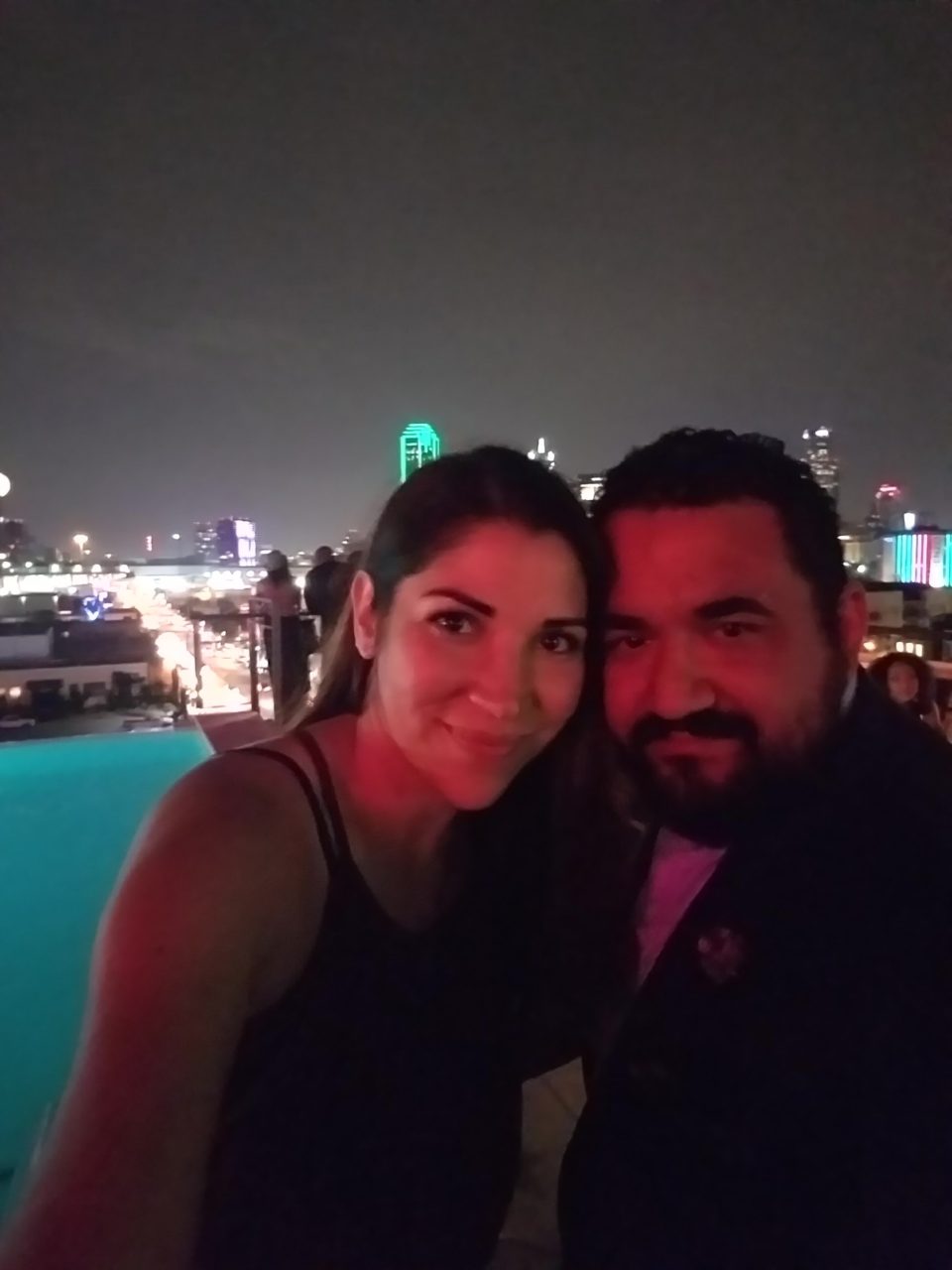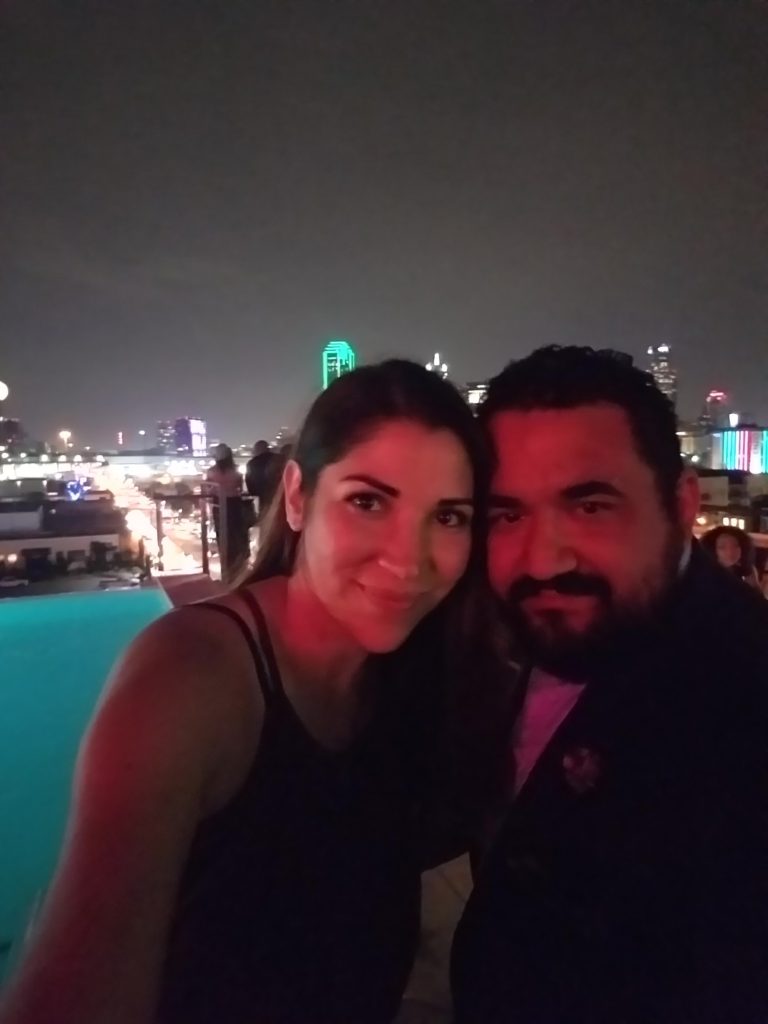 6. A Day trip to a Dream Destination: Napa, California
The years we lived in California, I was pretty much either pregnant or nursing (ha!) So a trip to Napa was hard to pull off if we didn't have someone to watch our then baby or toddler. But when an opportunity came up, and we found a babysitter, we decided to go for it! It didn't work out to do an overnight that time, but we LOVED driving up from Sacramento to Napa and into what seemed like another world. Castles, rolling hills, vineyards. It was so romantic!
7. And my personal favorite, as far as "Experience Gifts for Valentine's" go:
A magical date night at the Magic Kingdom!
If you're an Orlando local and happen to have annual passes to Disney World, why not? Or you may find some great deals on tickets as a Florida resident. My hubby is not as much of a Disney lover as I am, but anytime we can visit for date night, I fall a little more in love! 😉
As far as Experience Gifts for Valentine's go, if you ask me, Disney can always be near the top of the list!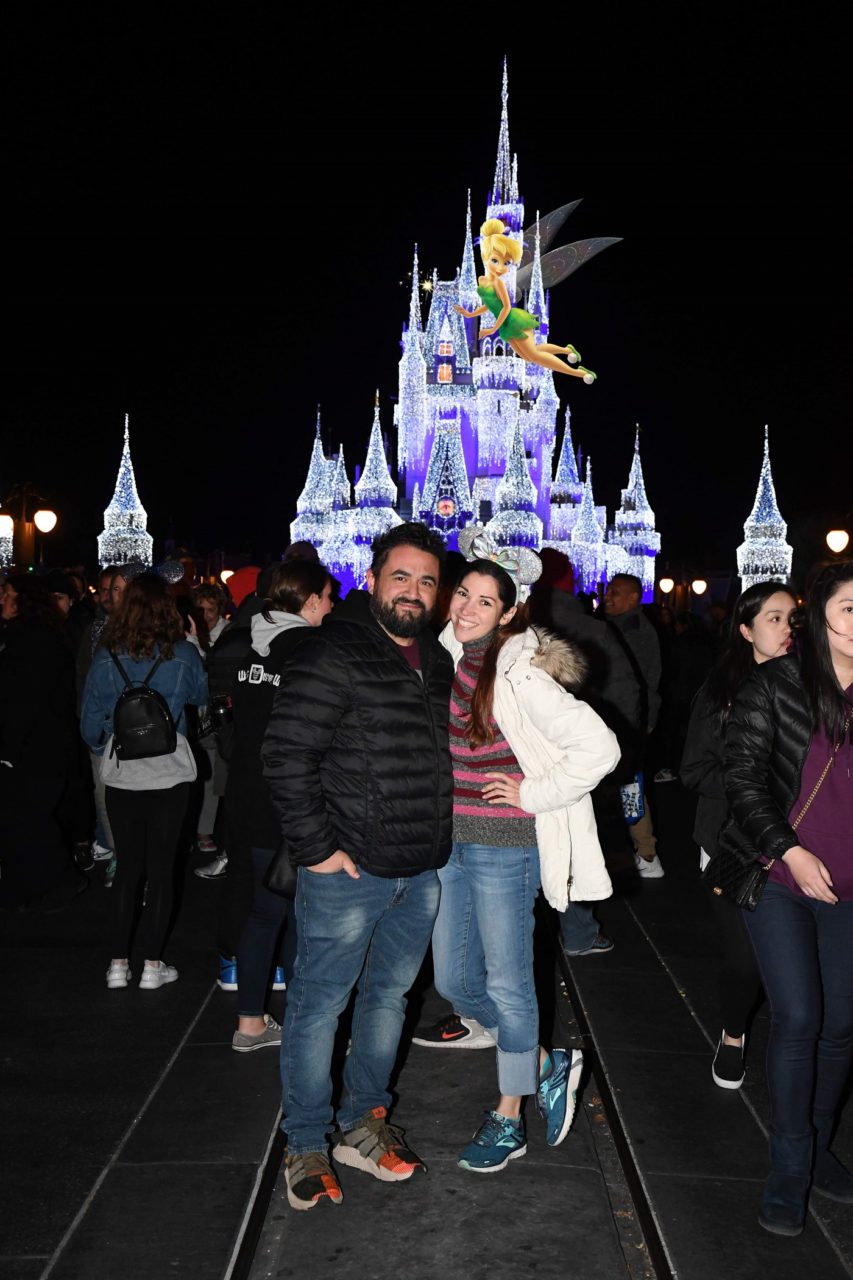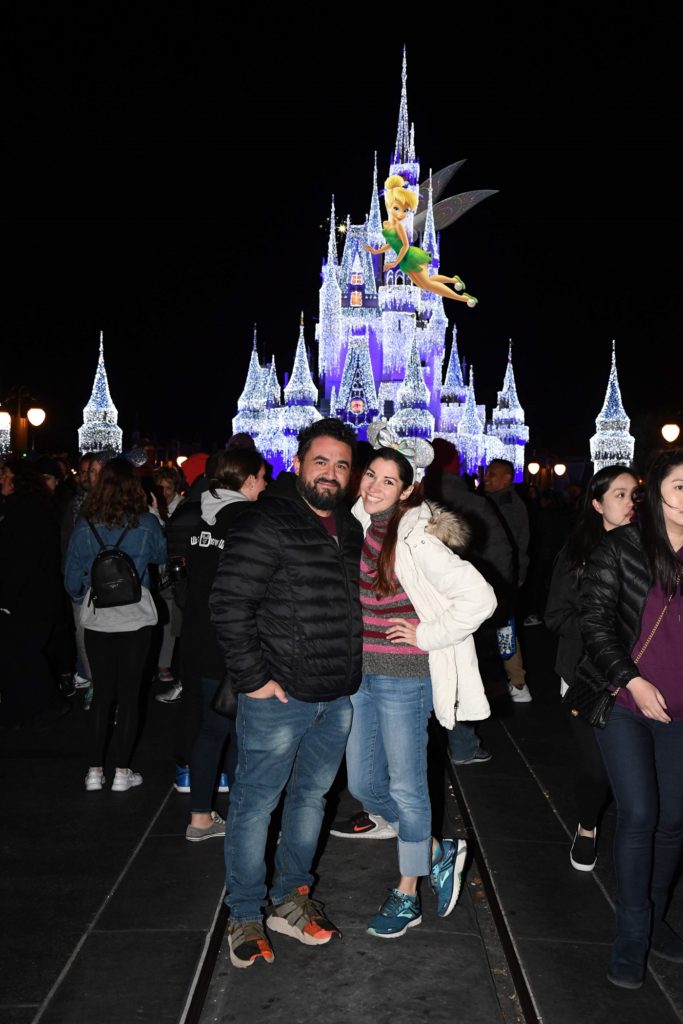 I hope these ideas help you dream up Experience Gifts that will be special and memorable to you and your Valentine.
And if you have ideas to add to the list, please do! I'd love to hear your Experience Gift ideas!
Laughing thru life,
Coppelia