*You may find affiliate links for things I love! At no extra cost to you, I could receive a small commission if you click and buy thru my links. Thanks! ~Coppelia
Is Cirque du Soleil Luzia family friendly?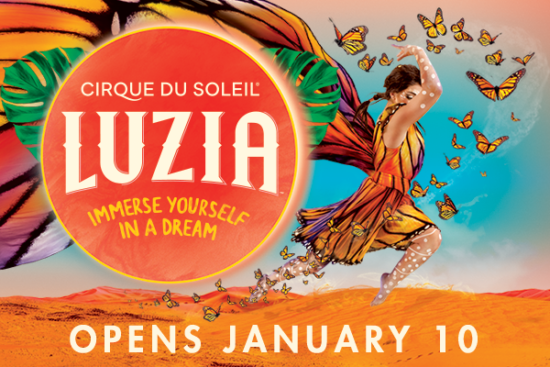 Find out more here, all about the latest Cirque du Soleil Show to come to Houston, Luzia! I've been a Cirque fan since my husband and I saw our first show, La Nouba, on our honeymoon at Disney World! I was thrilled to receive tickets for Luzia in exchange for sharing the show here with YOU on the blog and social media channels. As always, all opinions here are my own. 
When my husband and I first heard about Luzia, we thought DATE NIGHT! It's become a tradition since we happened to catch another Cirque show, La Nouba, during our honeymoon at Disney World! That was back when it was Downtown Disney! Now, that area is called Disney Springs. It'll be 15 years this month since that awesome trip and our first Cirque show. And, to be honest, Cirque for us has always been more of a date night than a "family night." Our oldest son never seemed interest and our youngest daughter was too young … until this year.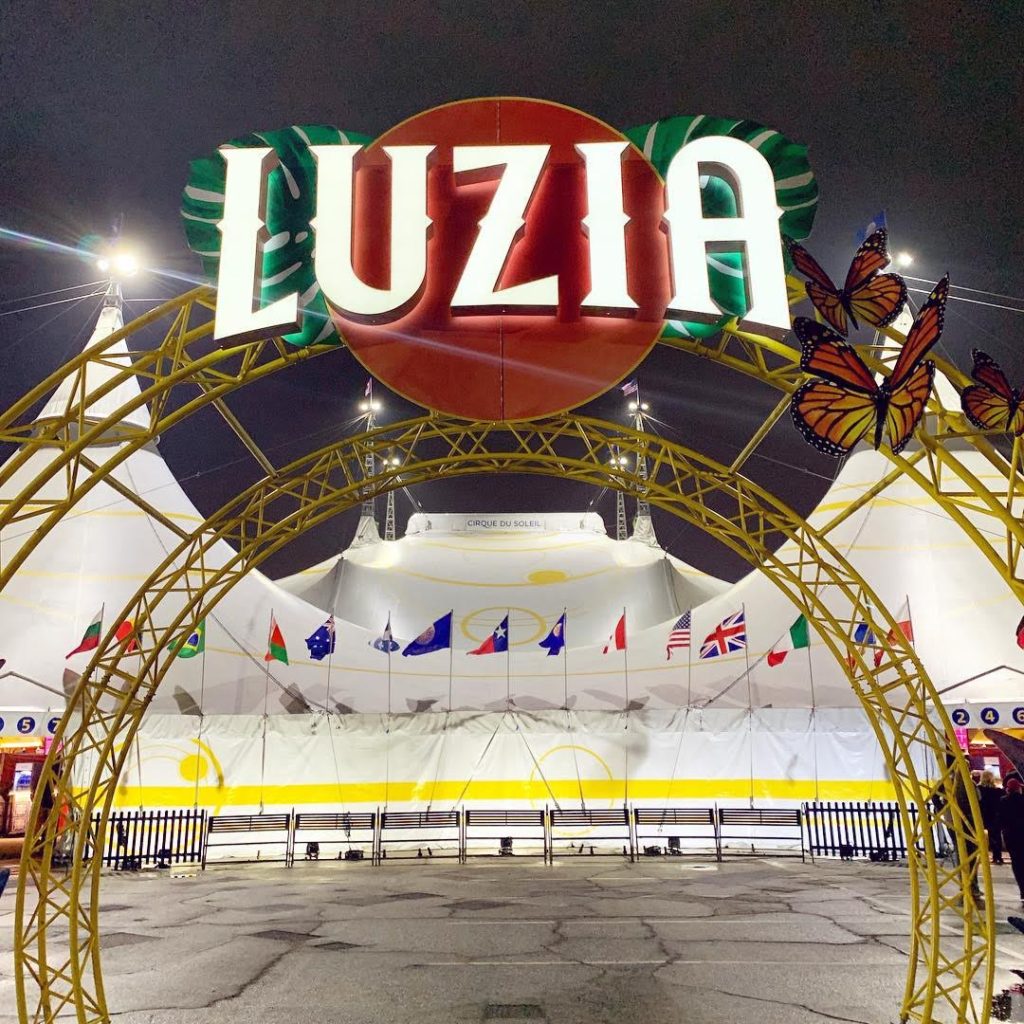 Mom, can I go with you to Luzia?
Our 9 year old daughter is a gymnast, so it's no surprise that when she saw the trailer on Youtube for Luzia she loved it!
"Mom! Can I go with you guys??? I really wanna see Luzia!"
My husband and I first thought, "No. It's date night!" LOL! But the grandparents heard about her request and decided they wanted to take her. Again, my husband and I intervened because we were not sure how "family friendly" the show would be. But we decided we'd watch the show and then determine if it was something we'd be comfortable with letting our daughter watch.
[Don't worry, I won't share spoilers!]
What I will tell you is that, with the exception of a few costumes that could be considered risque, the show was a lot of fun! There are scenes with water that are just stunning. Of course, with Cirque, the acrobatics are impressive as usual. And other than the fact that it's a long show (2 hours and 5 minutes, with a 25 minute intermission), and that there's a scene with big "bugs" (some kids might love it, some might hate it), on Cirque's website it does label Luzia as "family friendly."
I would recommend that you watch the show to make sure it's ok for your kids. But my husband and I, after watching Luzia, decided that it would be fine for our daughter to go. I'm just wondering if she'll love it so much, she'll want to run away and join the "Cirque!"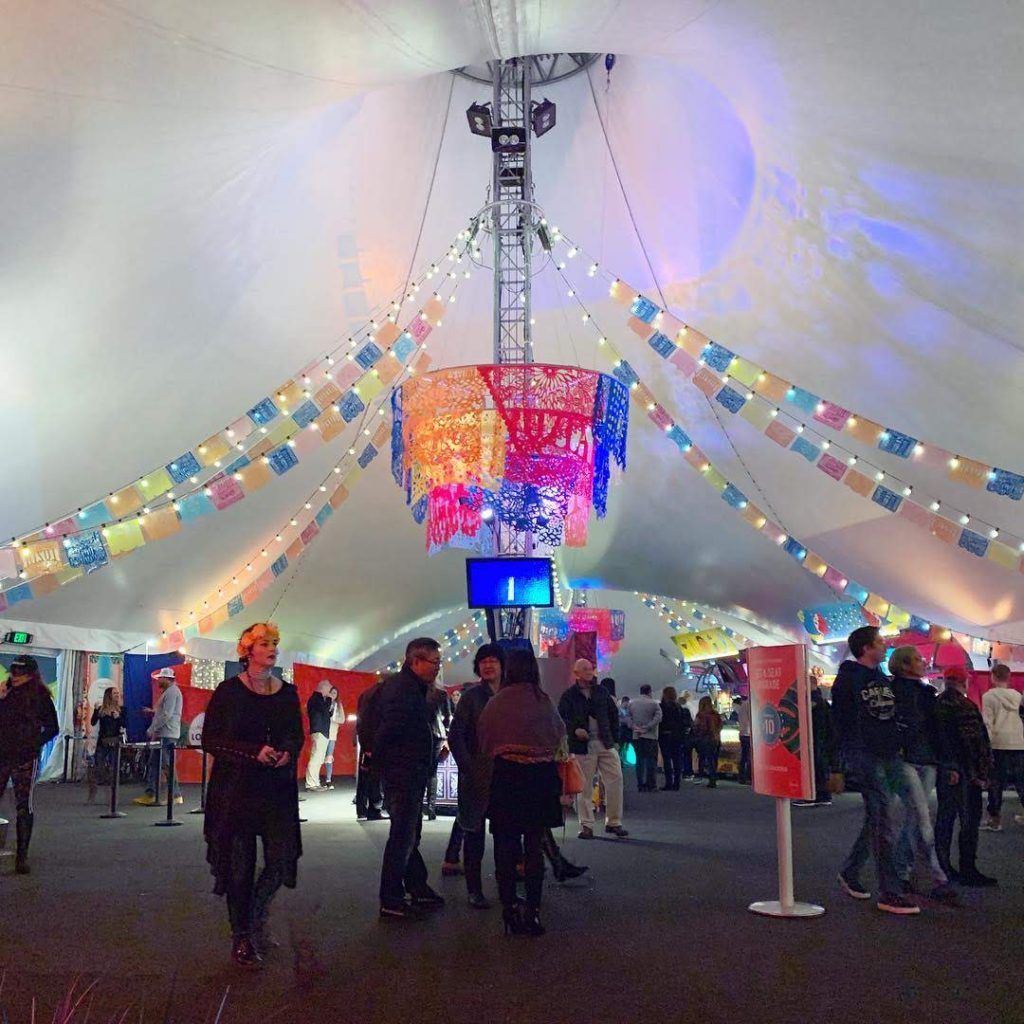 All the Luzia things!
One more thing that will tell you Cirque definitely had "family friendly" in mind is the fact that they had Luzia toys for sale in the merch area. They had a little drum, a flower crown that lights up & a few other cute things that would make for perfect souvenirs of the show. They also had popcorn, nachos and other snacks for sale, in case you get hungry and just to get more of that "I'm at the circus" feel. (The only drawback is they are super pricey — a popcorn bag and one water bottle set us back almost $20!)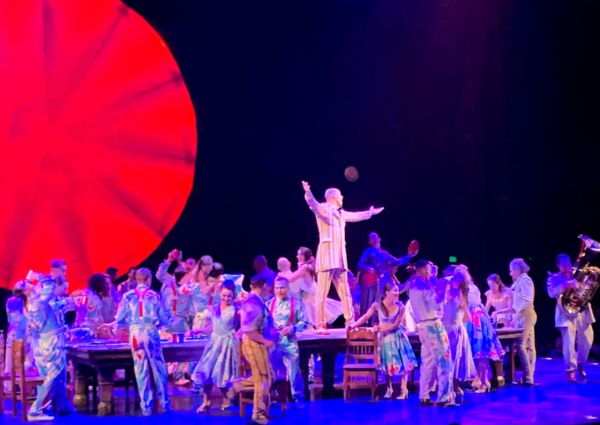 But you could tell there are a lot of Cirque fans, at least in the Houston area. We noticed that, for at least one of the shows, the VIP tickets were sold out before any of the other ones.
Since I did promise to make this an honest review, I can't say this was my favorite Cirque show. I enjoyed it, but never really got into the story. The music was great, though and the main funny character was fantastic! He was fun to follow throughout the show! However, my husband LOVED Luzia! And we disagree on favorite Cirque shows — I loved Amaluna (so romantic!) He loved Toruk (Avatar themed) and Kurios (steampunk and awesome!)
I'd love to know what YOU think! Let me know in the comments if you watch Luzia or if you have another favorite Cirque show!
Laughing thru Life,
Coppelia