*You may find affiliate links for things I love! At no extra cost to you, I could receive a small commission if you click and buy thru my links. Thanks! ~Coppelia
Last night was part Cirque, part steampunk, ALL FANTASTIC!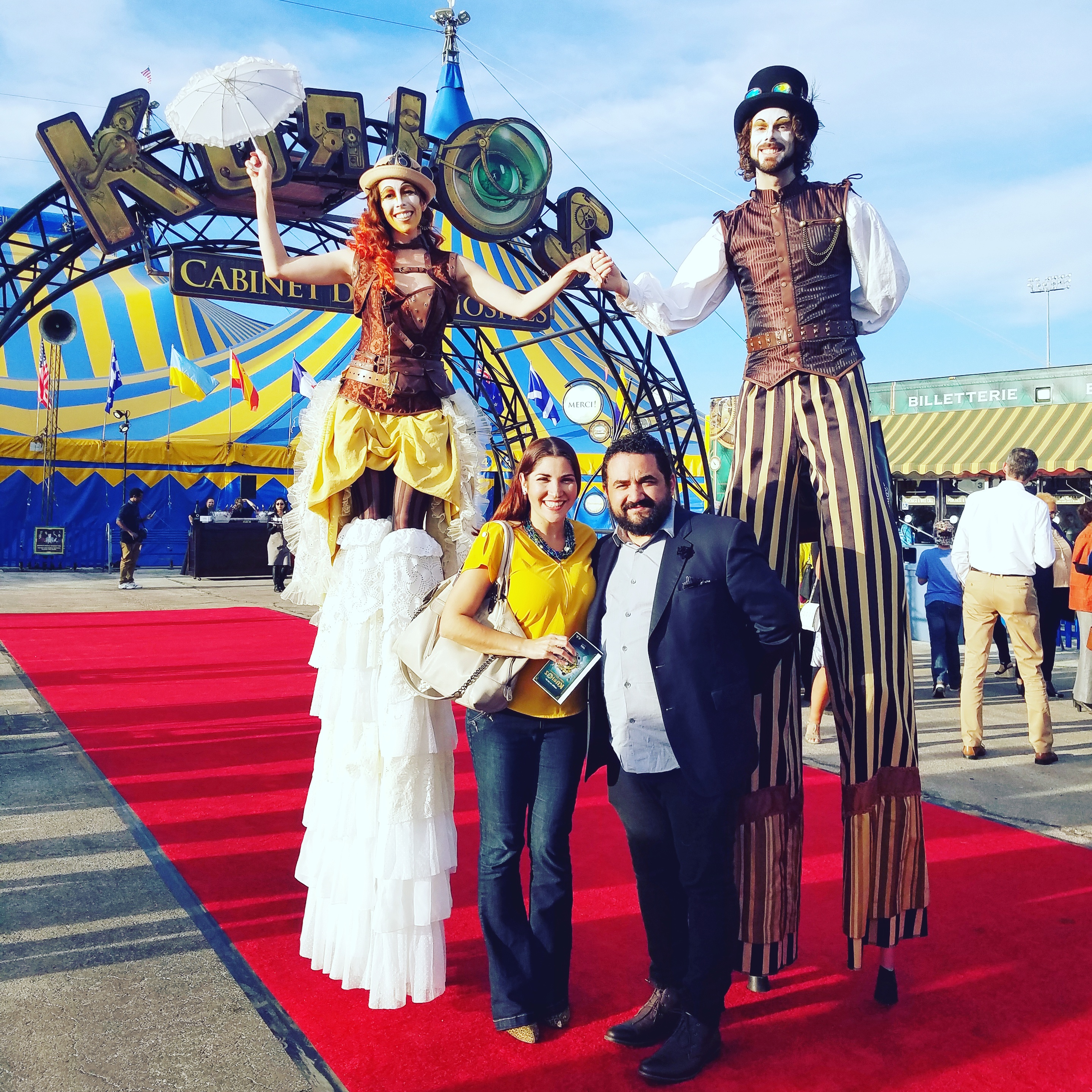 My hubby and I saw Cirque du Soleil's show, "La Nouba" on our honeymoon at Disney World. We've been Cirque fans for YEARS!
So when I found out I received tickets to the premiere of the new show "Kurios: Cabinet des Curiosites" in Houston, to review and share here on my blog, I basically ran and told him we had DATE NIGHT coming up!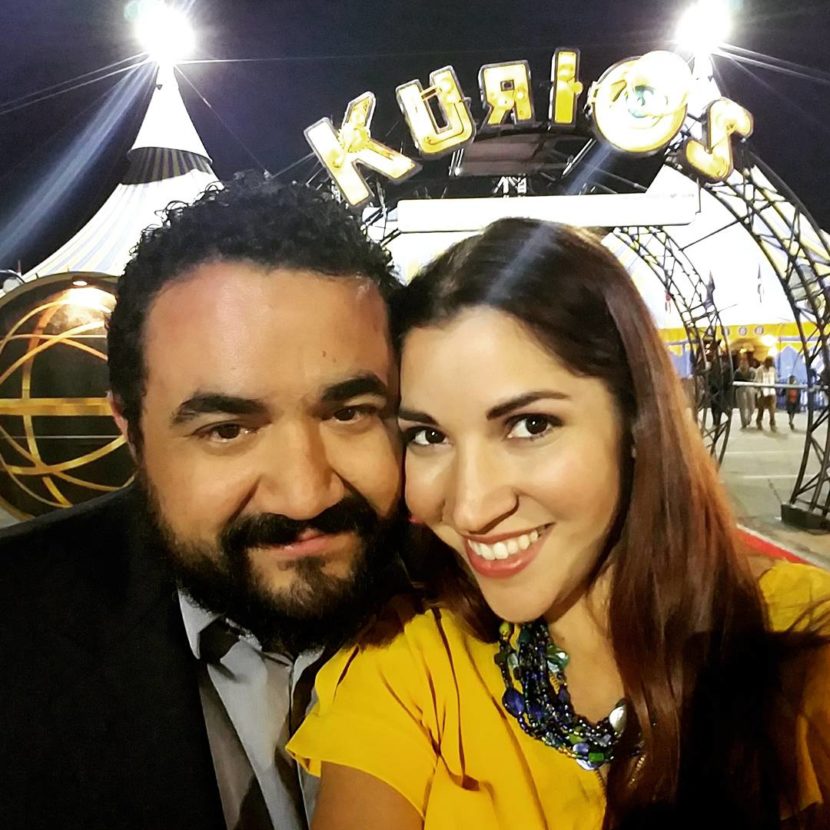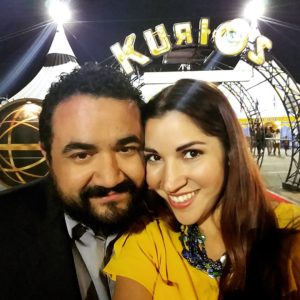 I love reviewing shows and movies here on my blog because I get to share things I already love and am excited about, give YOU a sneak peek, and share my family-friendly perspective!
So, how was KURIOS?
The show was everything you expect from Cirque: incredible costumes, whimsical characters, jaw-dropping acrobatics.
And then they threw in a steampunk element. TONS of funny scenes. The CAT guy on the COUCH with a GIRL FROM THE AUDIENCE!!!
I can't remember the last time I laughed that hard, you know, when we weren't staring at the guy balancing on the chandelier above the chair tower, or the girl riding a bicycle upside down.
Yes.
That would explain why you see this sign as you walk out!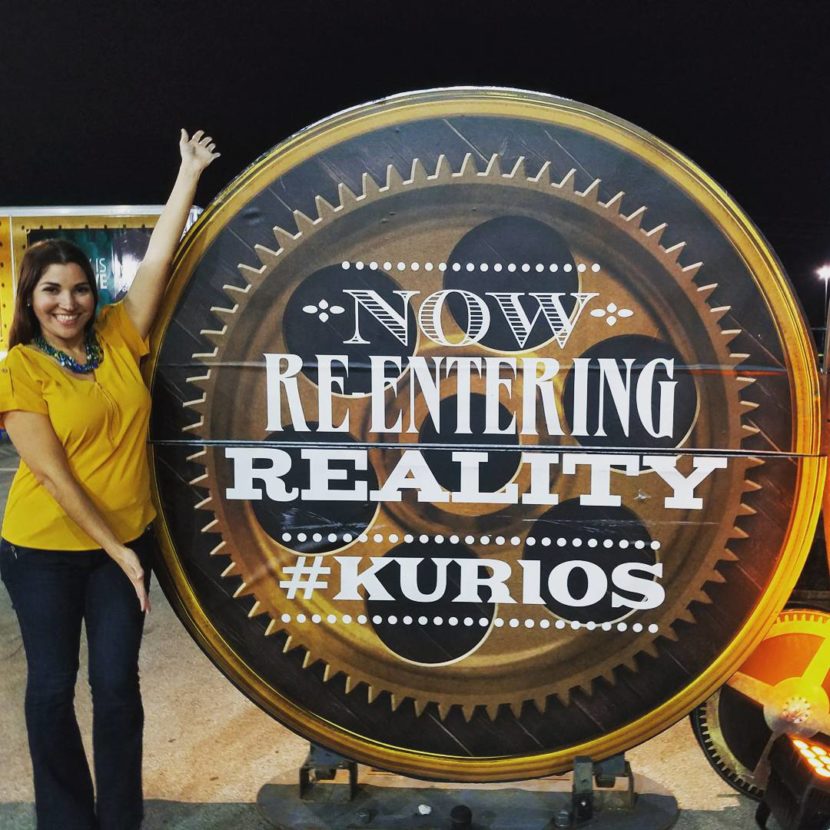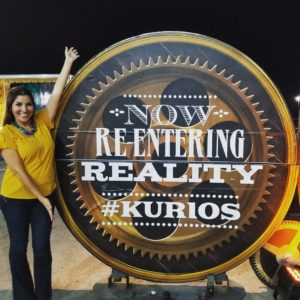 Can I take my kids to see KURIOS?
Yes. I saw a lot of families with kids of all ages. My blogger friends Vicki of Houston on the Cheap, Jihane of OnixJ.com, vlogger Karla Michelle and others brought their kids ages 7 through teens.
From what I could tell, as we were leaving, everyone had an incredible time! We left chatting and laughing and saying how much we loved the show.
To be fair and because Cirque can be quirky on the weird side, I'd keep it to pre-school or older. And it really depends on your kids.
Kurios gets dark a few times and some characters, props and set design elements can be a little scary for the younger ones. If your pre-schooler loves creepy dinosaurs and loud car explosions, they might love the show! Haha! But you'll know the answer to that for your kiddos.
Kurios is HILARIOUS!
Honestly, though, there's so much FUN throughout Kurios, it outweighs those parts that might be intense for the little ones. A giant chair rolls around the stage; a Wright-brothers style airplane and a bicycle fly through the air, and guys dressed like fish bounce high on a net, flopping in the air.
Bottom line: I would bring kids ages 3 and up to experience Kurios if they're not scared by dark settings and somewhat strange-looking creatures in funky costumes.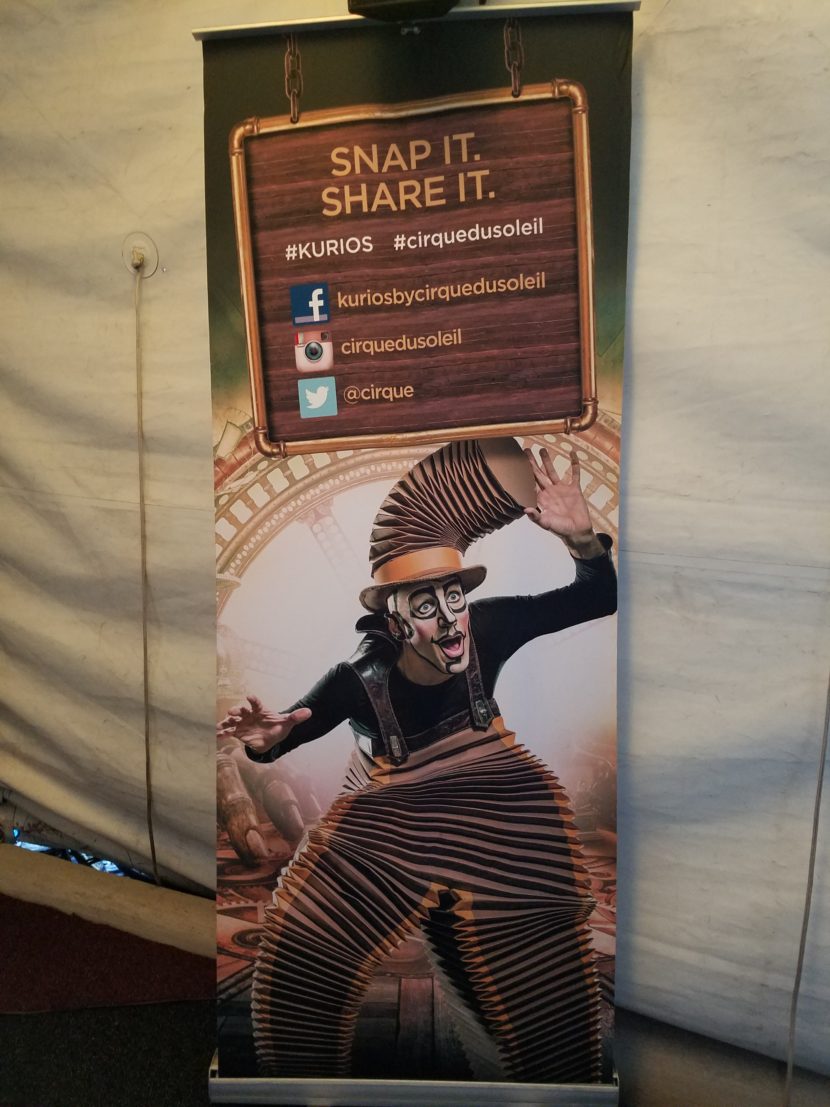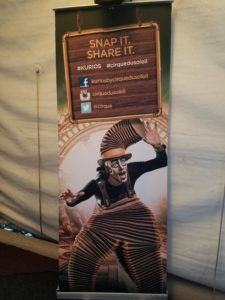 I have friends that are already planning to come to KURIOS and bring their kids, so there's a high possibility we'll be back to see the show again. It's a great show, but sharing it with friends makes it even better!
Comment below if you have any questions. Or let me know what's your favorite scene if you get to see KURIOS!
Laughing thru Life,
Coppelia