*You may find affiliate links for things I love! At no extra cost to you, I could receive a small commission if you click and buy thru my links. Thanks! ~Coppelia
How many photos do you have on your phone? My answer is usually "way too many!" So these family photo organization tips should help! Don't you love it when, in the middle of a conversation, a friend pulls out their phone to show off the cutest photo of their baby (awww!), or their selfie with their dog (y'all are starting to look alike) or yesterday's sushi lunch date with their new boo? I love it!  But sometimes I get this nagging fear that we could lose all these memories one day. So let me ask you: when was the last time you backed up your photos? How organized are your memories? If you're like me, you could probably use some help!
I needed to figure this out, so I decided to write this blog post to help both of us out! These Family Photo Organization Tips should help us fill our homes with love by making sure we're taking all the photos we want, saving them, backing up & displaying them!
PIC
This is part of the 28 Day Challenge to Fill Your Home with Love!  If you haven't joined us yet, you can easily do it here. Just enter your email below! 
Today is Day 14 of the Challenge: Photos Matter!
My goal in this challenge to fill your home with love is to encourage you to do small things each day on the challenge that will make a difference in the atmosphere of your home.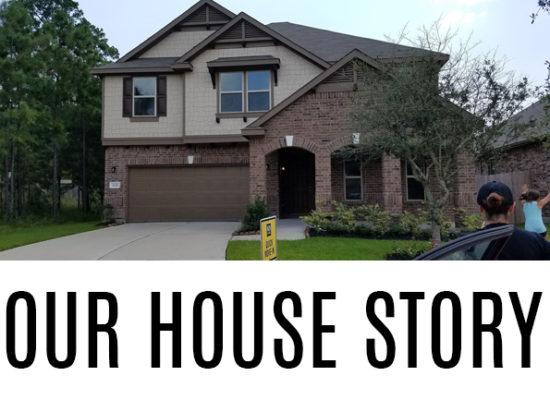 Sometimes there is stress that we can't quite pinpoint, but it's still affecting our homes. For me, one of those things is knowing that we have digital photos in phones and tablets, computers, hard drives and thumb drives. I have photos uploaded to Walgreens Photo and Shutterfly. I love backing up my phone to Google Photos. It's like my security blanket with their automatic backup of my phone pics!
But I still have that underlying stress caused by the fear of "losing all the photos" because they're "somewhere in a cloud."
If you can relate to my photo dilemma, hopefully you'll find some tips and ideas to help us reduce that stress and fear over losing our digital memories and instead, let's take action! (And take some more photos while we're at it!)
Take all the photos!
You probably don't need me to tell you this, but if you want to take ALL THE PHOTOS, do it! Why not? I'm one of those people who loves to take random photos of everyday moments. It's just so fun! Does that mean you'll keep ALL THE PHOTOS? No. Which leads us to the next point.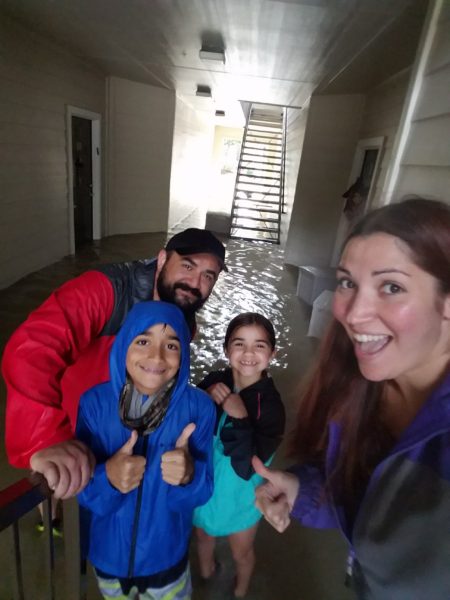 Save your photos.
My top two ways to save photos are:
Use Google Photos on your phone as a backup.
Use an External Hard Drive to one main "Photos & Videos" drive. That way you have a place to move photos from your phone or computer and save space.
This is similar to the one my tech-savvy hubby got. He knows how much I LOVE my photos and made sure we had them safely backed up! LOL!
This is the part where I get to share one of my FAVORITE "secret weapons": Google Photos! If you haven't been using it, check it out! It has a FREE storage option, or you can pay to upgrade. So far, I have not needed to pay. But it's great to know that, even if I don't move photos from my phone to the computer or hard drive, they're backed up automatically on Google Photos.
Of course, if you're anything like me, you probably want to have some kind of a back up to your back up. I use an external hard drive. But even with that, for me, hard drives and clouds are just a little too "vague." I like to SEE my photos every now and then, which leads us to the NEXT photo tip:
Organize them.
Easier said than done, right? It's so easy to get overwhelmed thinking about the process of organizing ALL our digital family photos. Right now, I'm happy that my photos, for the most part, are diversified. Kind of like a good portfolio. There are family photos on everyone's phones, tablets, Facebook, Instagram, on photo sites like Shutterfly and Walgreen's Photo, and I'm pretty sure there are some baby photos of my son on MySpace! (I need to look that up!)
Diversifying is good. But doesn't that also cause you a bit of anxiety … having photos EVERYWHERE??? For me, it's yes and no. I'm glad we have photos everywhere; in case one thing breaks, there are photos somewhere else. But any of those sites could disappear. Hopefully not, but this is where family photo organization tips come in so handy.
I love this article from Lifewire which goes into more detail on how to organize digital photos, label them and more.
But for the sake of this 28 day challenge to fill your home with love, I'll share two of my FAVORITE family photo organization tips:
1. Make photo books! (And if you get the FREE ones, even better!)
I'll give credit to my friend Rhonda Hall Kossie for this one! She once told me that she makes yearly photo books or photo albums with highlights of the kids' events, special memories, etc.
You can put together a "2018 Family Photo Album" simply by going thru photos month by month. You could pick a few New Year's photos for January (or Three Kings' Day like we do!), School Valentine's parties in February, a St. Patrick's Day parade in March, Easter in April, etc…
2. Print and frame your photos!
Oh photo walls, how I love thee! Let me count the ways! (Or let me just go to Pinterest and create a board with "photo wall ideas!" If you don't have a photo wall, let today be the day you decide to start one!
Did you know you can get photo frames at the Dollar Store? I've also found reasonable ones at stores like Walmart, IKEA, Ross, TJ Maxx and Michael's (just use their 40% off coupon!)
Even if you're rolling your eyes at this idea, try it! Pick a small area in your home and design your own "photo gallery" or "photo wall." You may be surprised by how much you'll love walking by and admiring those memories.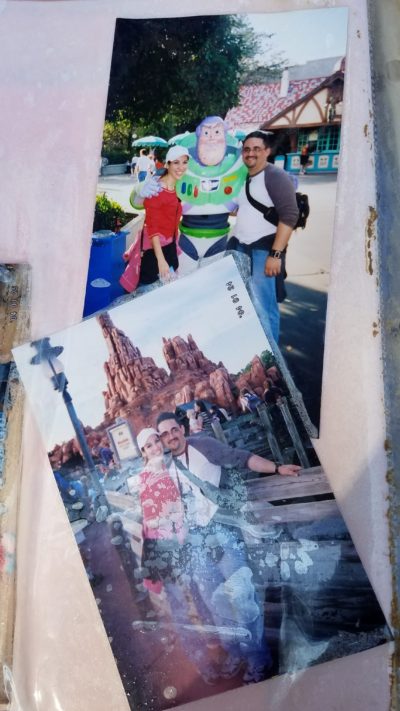 Display them!
Technically, we already got into the whole "Display your photos" idea with the photo albums and photo gallery walls mentioned above. But you could get extra "technical" and invest in one of those digital photo frames! That way, you can display all your favorite photos in your living room, kitchen or bedroom. My husband won an Amazon Echo Show (see my affiliate link below) at a Christmas party at work. It's one of those things you didn't know you really wanted! That's just another way to display those family photos and celebrate all the love in your home!
(Note: this is my Amazon affiliate link. You can check it out at no extra cost to you! If you buy thru my link, I may get a small commission, just for sharing the link with you! Thanks!) 
Isn't this an AWESOME way to fill our homes with love? This might be one of my favorite days on the 28 Day Challenge to Fill Your Home with Love … going thru family photos and displaying them throughout our homes.
If you have any other family photo organization tips to share, please do in the comments below! I'd love to see them so we can help each other out!
Laughing (and sharing family photo memories) thru life,
Coppelia