*You may find affiliate links for things I love! At no extra cost to you, I could receive a small commission if you click and buy thru my links. Thanks! ~Coppelia
If you're looking for back to school real food lunch ideas, check this out! I've rounded up a few of my favorite resources to share with you here on the blog. And, GET THIS: you don't have to be one of those "I eat perfectly healthy all the time" people because I most certainly am not. I may be eating a Pepperidge Farm Milano cookie right now. Or two. This is for any mom, dad or after school caregiver who simply wants to make yummy back to school real food lunches and snacks  for their kids.
Back to School Real Food Lunch Resources
I put together a list of some of my favorite go-to resources when I'm looking for real food school lunch ideas (beyond leftovers and sandwiches!) My kids (no joke) love a good leftover pasta in a thermos or some rice and beans mixed together (yum!) We usually add fresh fruit and veggies (strawberries and carrots are two of the kids usual requests!)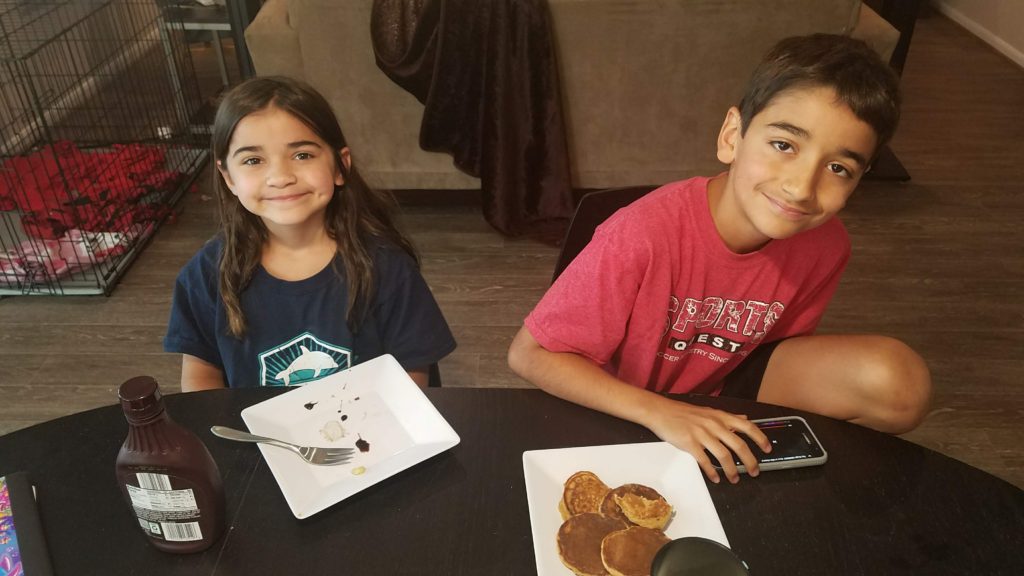 It's fun to try different recipes and think outside the (lunch)box. So here are a few resources with recipes our family has tried and love.
Check them out and let me know your favorites in the comments below!
100 Days of Real Food
My friend Celecia first told me about the 100 Days of Real Food blog. And with just one visit I was HOOKED! I subscribed to everything, got free meal plans and decided which recipe to try first (the slow cooker refried beans, which were a HIT!)  Even better, when blog creator Lisa Leake launched her second cookbook, I got to be one of her Ambassadors! #DreamComeTrue!
Below are some helpful links and resources that I still use regularly (when I'm feeling like I should put down those Milano cookies and focus on healthier options!) Thank God that somehow Lisa makes eating real food FUN!
The links below are my Amazon Affiliate links. That means I earn a commission if you buy thru my link at no extra cost to YOU!
The Original Cookbook (the Kindle version is just $6.99!)

The Fast & Fabulous Cookbook (Kindle version is also just $6.99!)

(And there's a new, UPCOMING "100 Days of Real Food on a Budget" cookbook! I can't wait!)
We've been 100 Days of Real Food fans for a while, so we have a few family favorite recipes. Check them out!
"Coppelia's favorite 100 Days of Real Food recipes"
Whole30
There's a whole world of Whole30 recipes and they're another great resource when it comes to putting together kid-friendly back to school lunch ideas. I'll admit, I've been toying with (and avoiding) the idea of actually DOING a Whole30 for about a year now. (If you've never heard of it, I share more about it and why I've been considering this not-really-a-diet Whole30 concept here.) 
I've tried a few Whole30 recipes that I'll share here below and our family has LOVED them! I think we're inching closer to actually trying to eat "Whole30" for the whole 30 days. I just have to wrap my brain around the concept of not eating sugar, dairy, wheat (my main food groups), legumes, soy, alcohol … and I think that's it. Basically, you eat fruits, veggies and meat for 30 days. We'll see if I finally jump in and try it before the year is over. For now, though, I love following DELICIOUS Whole30 accounts on Instagram and pinning Whole30 recipes on Pinterest! There area tons of recipe ideas that, even if we're not following the program, are kid-friendly and healthy. Win-win!
A few of my favorite Whole30 recipes: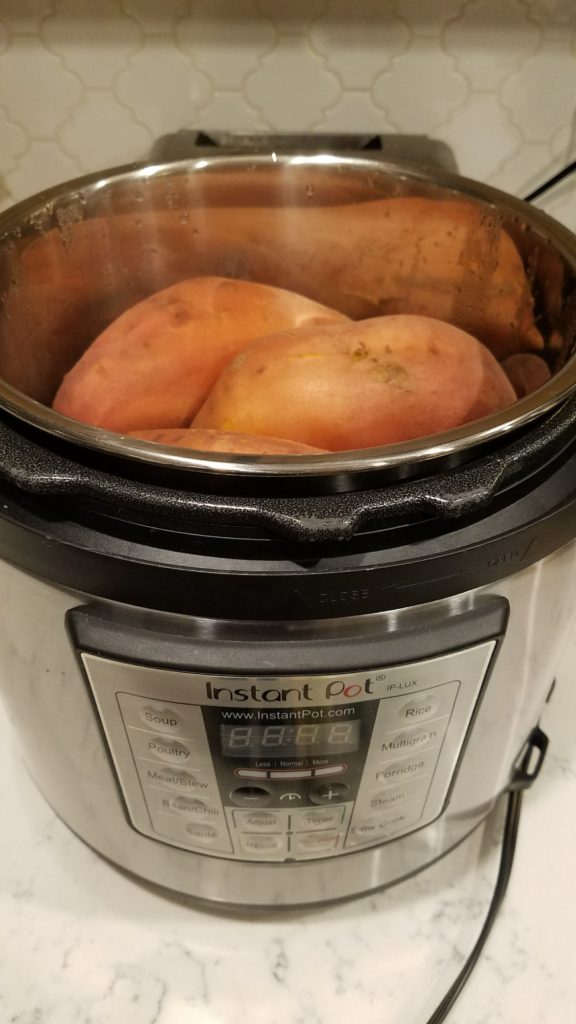 We are huge fans of the Instant Pot around here. I mean, honestly, it would take us 90 minutes-ish to bake them in the oven … it's less than 30 minutes in the Instant Pot (with pressurizing time included!) If you've been curious about the IP, here's my Amazon Affiliate link, in case you want to check it out. I get a small commission at no cost to you if you choose to get one!
Ok, and one more fave recipe!
The cool thing is these are recipes you can easily use for lunch or dinner (and the muffins are a great breakfast!)
I'd love to hear YOUR favorite Whole30 recipes. Please share in the comments below!
#OctoberUnprocessed
If you don't know about #OctoberUnprocessed, then let me "dare" you to join the challenge … so that you can then try to convince me to join you! (lol!)
It's a challenge to eat healthy, unprocessed food for one month. And it's another one of my favorite resources for healthy meals, snacks and, of course, back to school real food kid lunch ideas!
A few years ago when we still lived in California, I came across a food blogger who was super nice, witty and had tips for healthier options when eating out. I quickly became a fan of Andrew and EatingRules.com. When he announced he was doing an "OctoberUnprocessed" challenged, I actually decided to sign the pledge and DO IT! For the challenge, you ate only unprocessed foods for the month of October. Andrew and other guest bloggers shared tons of tips, recipes, giveaways and fun stuff for the whole community who jumped in to do it together. I'm toying with the idea of doing another #OctoberUnprocessed this year! We'll see if I commit to it for the whole month this time around. For now, EatingRules is a good resource for healthy recipes, many of which are kid friendly and perfect for back to school lunches!
A few of my favorite #OctoberUnprocessed recipes:
And just like with the Whole30 recipes, these ones can be lunches, snacks (muffin time) or dinner ideas!
I hope this encourages you to try some of these fun back to school real food lunch ideas. And I'd love to hear some of your favorites in the comments below!
Here's to the healthiest school year yet!
Laughing (and sharing) through life,
Coppelia