*You may find affiliate links for things I love! At no extra cost to you, I could receive a small commission if you click and buy thru my links. Thanks! ~Coppelia
Are we ALL looking for Back to School lunch ideas? Yes, yes we are! (Anyone else get that cartoon reference? It's from the Disney Channel's Phineas & Ferb!) Anyway! I hope these lunch ideas help you add to your arsenal of yummy lunches for the school year. They're healthy, fun, pretty easy and the kids shouldn't get too bored! Unless your kids are like mine and they ask for the same stuff ALL. THE. TIME. Which is perfectly fine with me!
Lunch ideas, meal planning and saving money!
I've been a fan of eMEALS meal plans for YEARS! I first heard about them when we lived in California and my kids (now 12 and 8) were babies. If you're a fan of Dave Ramsey and Financial Peace University, you've probably heard of eMeals because he endorses them. Dave knows eating out ruins budgets (yep, my hubby and I know that all too well.) So if you're looking for a solution to that problem, eMeals gives you the meal plan AND grocery list, which you can easily pick up at a local store, get it delivered with Instacart or Amazon Fresh…AMAZING!
It's like the people at eMeals REALLY want to make it as easy as possible for us to have healthy meals, save money and make the whole thing FUN! How do they do that??? I even credit eMeals and Instacart grocery delivery with helping me lose weight! 
I'm excited to share my affiliate link AND a special eMeals Back to School deal here with you. I love sharing affiliate links because it's always for products, like eMeals, that I personally love and am happy to share! It doesn't cost you extra (in fact, you can try eMeals FREE for 14 days!) I only get a small commission if you choose to buy a meal plan, at no extra cost to you!
Curious about eMeals? Click below to get the FREE TRIAL!
If you decide you want it, use the code SCHOOL to get 20% off your order! Sweet!
Check out this eMeals Back to School recipe!
Just to give you a sneak peek at one of their Back to School recipes, check this one out! My kids love "tortilla roll ups," just like this recipe below. In the past, we've switched up our roll ups with refried beans or a plain "turkey roll up." This one with bacon and guac sounds (and looks) delicious! I might need to add it to our back to school lunches rotation!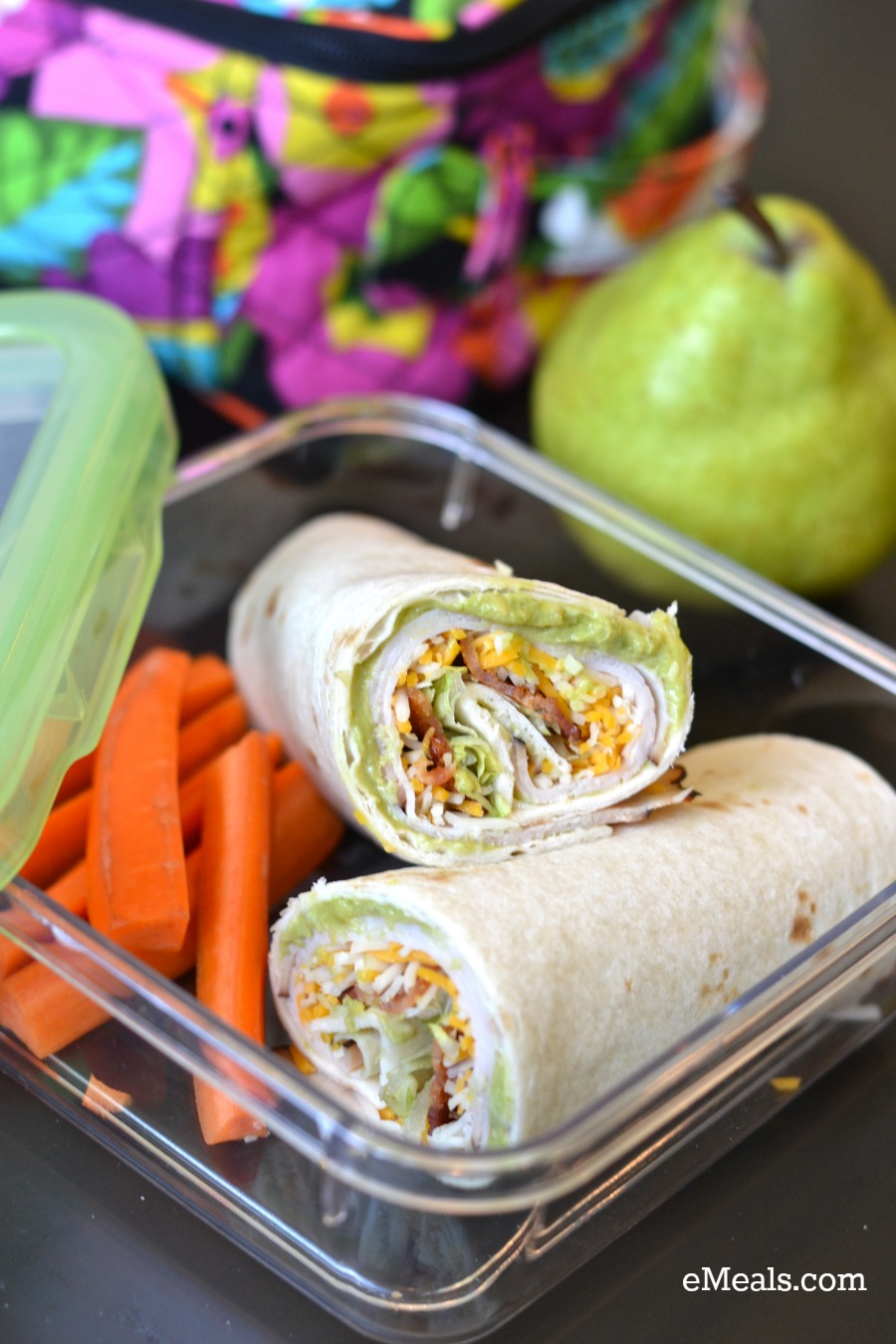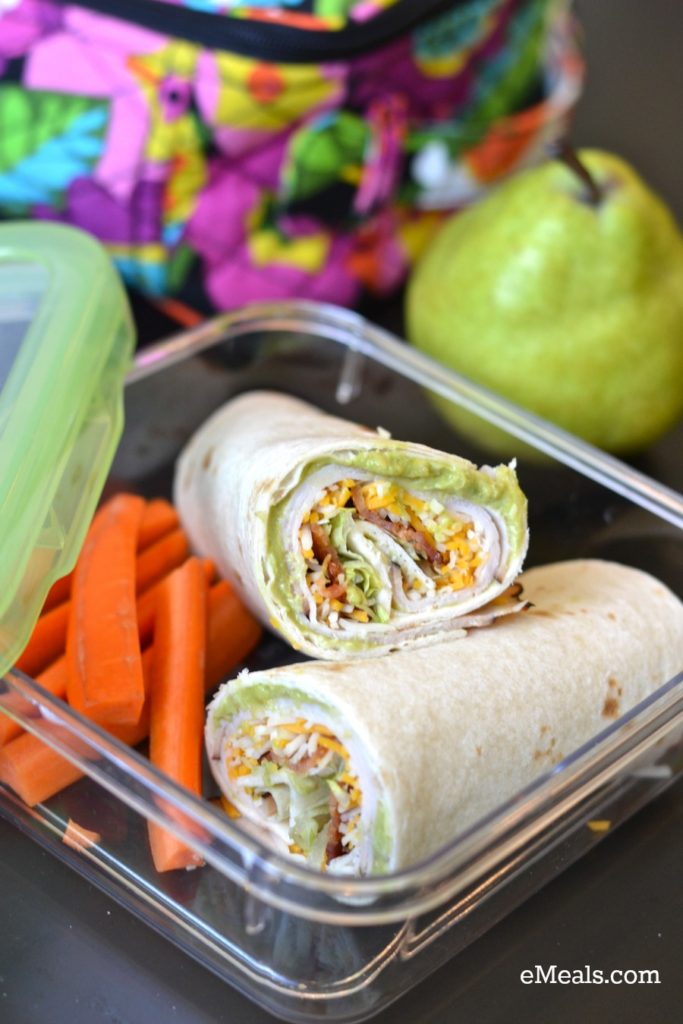 Emeals' Turkey-Bacon Tortilla Roll-Ups (from the Back to School Survival Guide PDF)
8 slices bacon (I actually like turkey bacon!)
Mayonnaise (yuck. lol! I prefer to skip it)
1 (8-oz) package store-bought guacamole (or avocado slices – my daughter loves those!)
4 (8-inch) flour tortillas
1/2  lb thinly sliced deli turkey (low sodium because #hearthealth and sometimes mom takes this for lunch, too!)
1 cup shredded Cheddar cheese (or any shredded cheese) (my daughter and I skip the cheese. She's dairy-free and I try to join her most of the time!) 
1 cup shredded iceberg lettuce (optional) (or baby spinach!) 
Cook bacon in a large skillet over medium heat until crisp; drain. Spread a thin layer of mayonnaise and guacamole over each tortilla.
Layer turkey, bacon and cheese on each tortilla.
Add lettuce, if desired. Roll up tortillas, and cut in half.
Makes 4 servings. (Enjoy!)
Wanna check out eMeals?
Perfect! Click the photo below with my affiliate link, so you get the FREE TRIAL & I get a small commission at no extra cost to you, if you choose to buy a plan!
Feel free to let me know in the comments if you have any questions! I hope you have an AWESOME school year, filled with yummy back to school lunch ideas!
Laughing (and lunching) thru life,
Coppelia
P.S. Just for FUN, I created a board on Pinterest with more eMeals school lunch ideas & tips! Check it out!