*You may find affiliate links for things I love! At no extra cost to you, I could receive a small commission if you click and buy thru my links. Thanks! ~Coppelia
UPDATE 10/25/16: Congrats to our winner, Andres H. in NY! He wanted the copy to cook for his wife, Gaby! So sweet! Enjoy it, guys! ~Coppelia
So here's YOUR CHANCE!!! Today's the day!!!
The new "100 Days of Real Food: Fast and Fabulous" cookbook by Lisa Leake is out TODAY! And you can enter to win your very own copy, right here on my blog! YAYYYY!!!!
(Note: This is a sponsored blog post that contains affiliate links. As a Cookbook Ambassador, I received a copy of the new book, plus one to giveaway. In return, I'm happy to share my honest review here on the blog & social media. If you get the book thru my affiliate link, I get a small commission at no extra cost to you. It's a Win-Win! All opinions are my own — I actually have been a fan of Lisa and her 100 Days website for years!) 🙂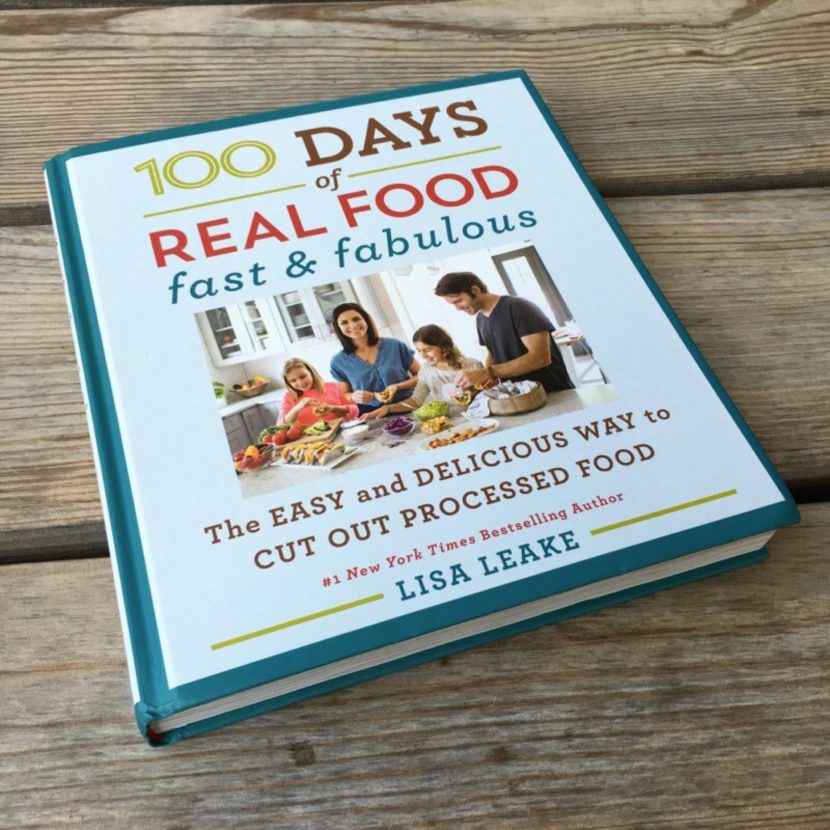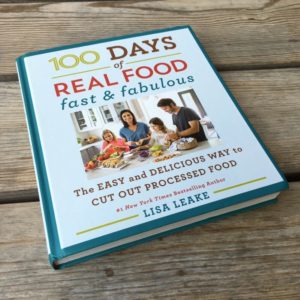 But first, I had to try one of the recipes! I was debating whether to make the fish tacos or the white chicken chili, so I asked my fam and they all yelled CHILI!!!
Easy decision. 🙂
Plus, the picture in the cookbook looked amazing!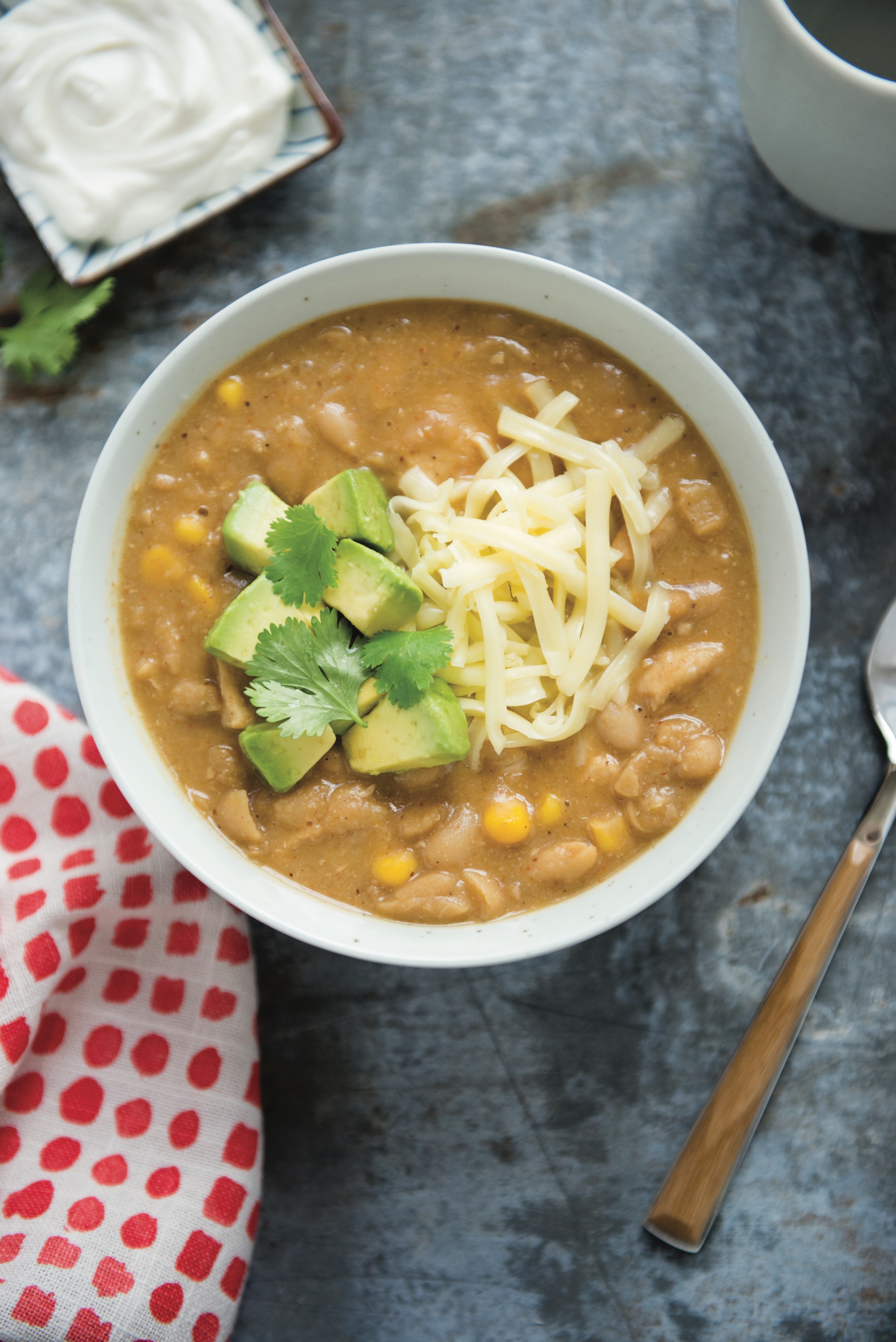 On top of that, it's fall and this past weekend in Houston we had a GLORIOUS little dip into the 50s that begged for some fall-inspired chili.
Perfect timing!
The recipe called for chicken breasts, but we had frozen ones that would take for-e-ver, so my hubby decided he'd stop and just pick up a rotisserie chicken on the way home. Worked for me. Thanks, Babe!
It also called for heavy cream and my daughter is allergic to dairy, so we skipped it and decided we could try a less-creamy/chunkier version.
The result? Absolutely delicious!!!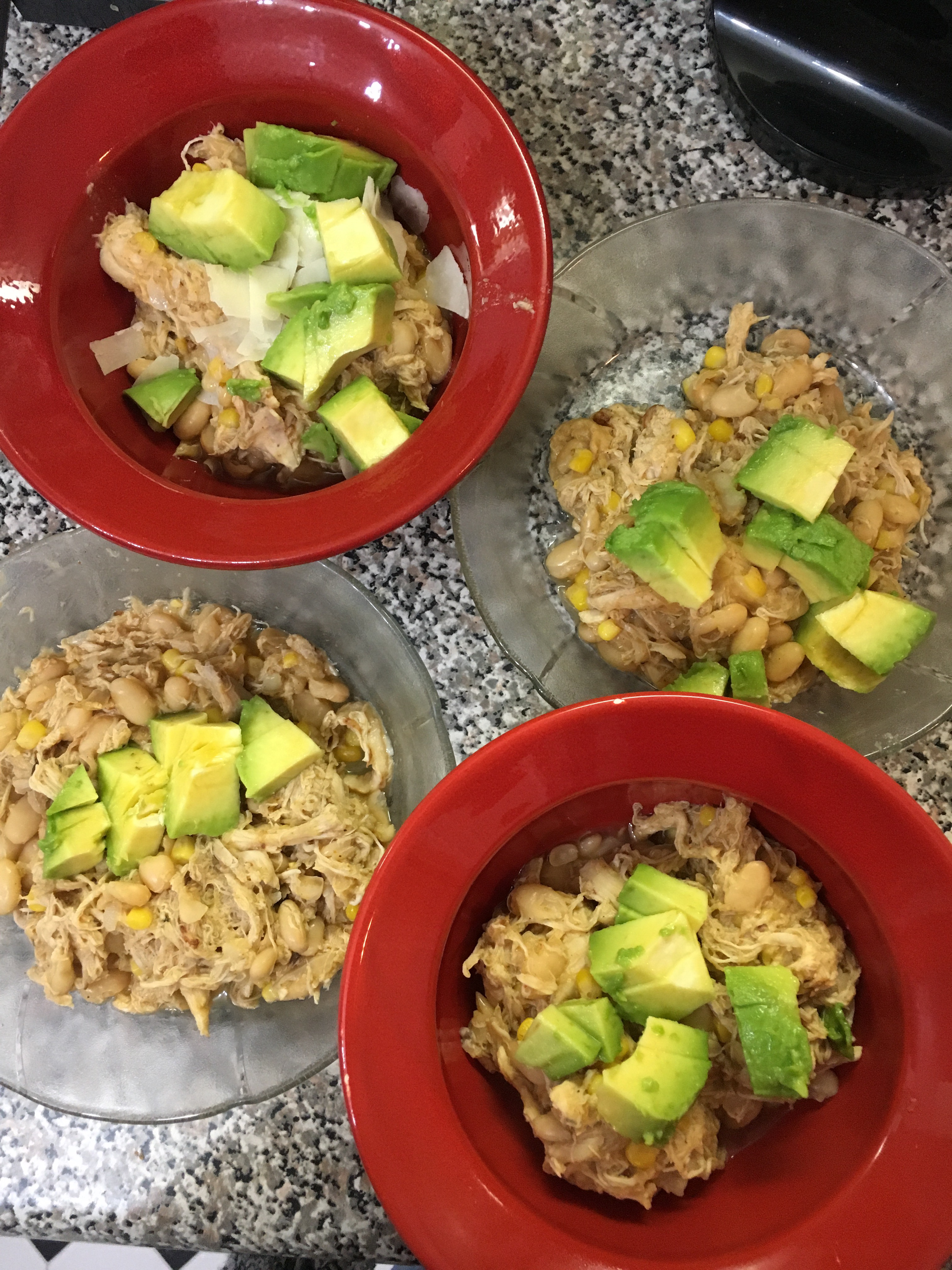 My hubby added some fresh avocado slices on top (and cheese to his), which added that bit of creaminess that we missed by skipping the dairy. It was perfect.
And that's just the tip of the iceberg (or romaine!)
There are SO MANY recipes I want to try from the new cookbook!
I already love Lisa's 100 Days Whole Wheat Pancakes, and her Easy Slow Cooker Refried Beans are some of the best I've ever had (and I actually made them!) LOL!
Now the new Slow Cooker Tortilla Soup is already calling my hubby's name.
And there is a whole section for kid-friendly real food school lunches that I'm loving!!!
I also can't wait to try the Moroccan Meatballs and pretty much ALL of Chapter 8 — Simple Dinners like the Weeknight Beef Bourguignon and the Simple Salmon! Ooh and the Lamb Burgers!
Plus, there is one dessert that is calling my name — Mint. Chocolate. Truffles. MMMMMMMmmmmmmmm.
I just realized the Moroccan Meataballs are featured on the back cover of the book! COOL!
And now that I've got the book right here with me, this would be the perfect time to share my extra copy with YOU!!!
To enter the Giveaway, just post a comment here on the blog with your name & which of these NEW #100DaysFastandFab recipes you want to try first:
1-White Chicken Chili
2-Moroccan Meatballs
3-Crunchy French Toast Casserole
4-I'll spend all weekend cooking ALL of them! (haha!)
I'll announce the winner in a Facebook Live video at 7pm Central Tonight!
I hope you win! 🙂
Thanks for reading my blog! And I'll see you on Facebook tonight (God willing!) 🙂
Laughing (and cooking real food) through life,
Coppelia
P.S. Here's my affiliate link, if you want to check out the book on Amazon!