*You may find affiliate links for things I love! At no extra cost to you, I could receive a small commission if you click and buy thru my links. Thanks! ~Coppelia
It's Pumpkin Patch season! There are tons of pumpkin patches to check out. Have you visited one (or a few) yet?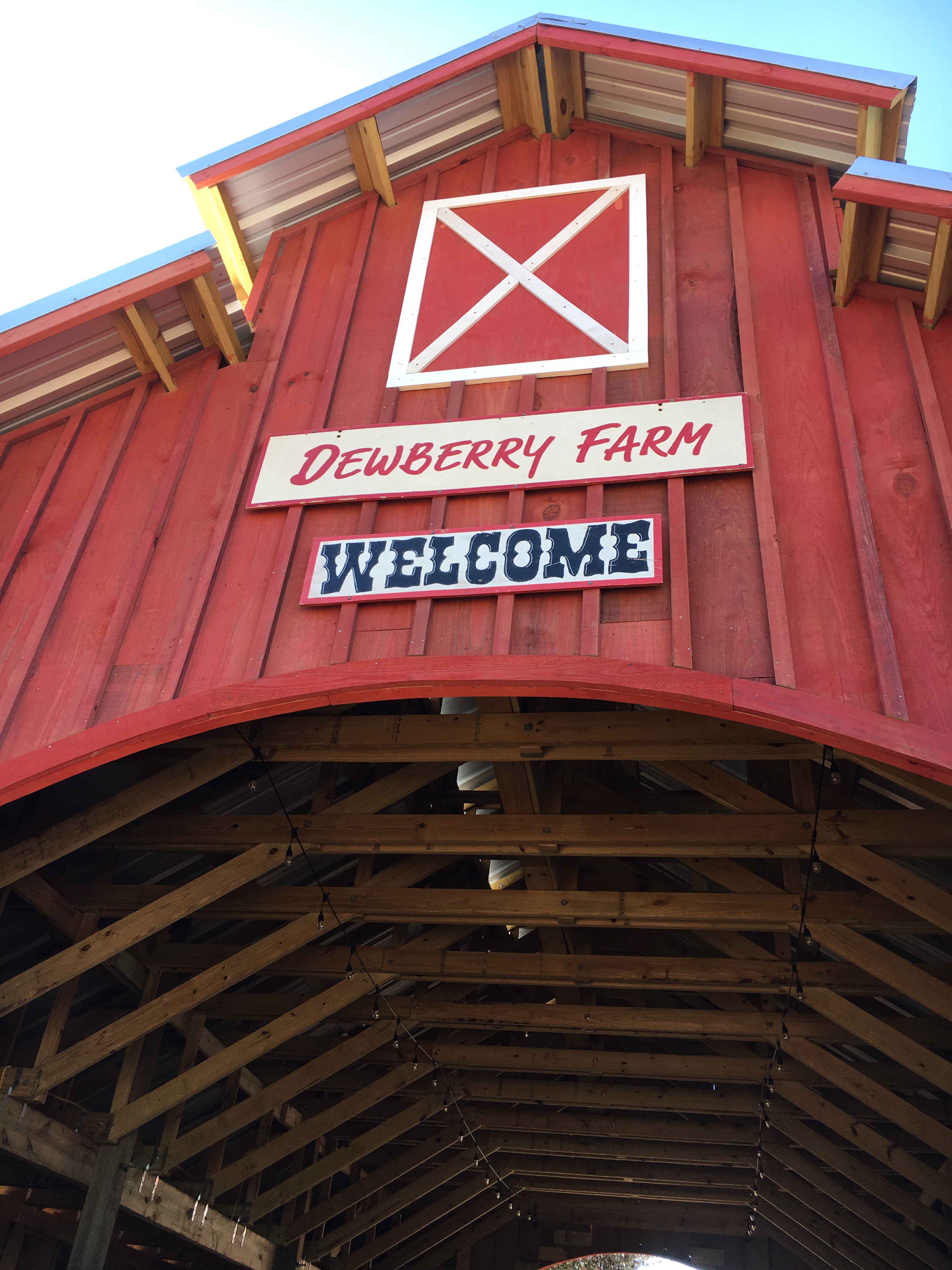 There are big and small ones, local church parking lot patches and large sprawling, out-in-the-country patches. There are some with bouncy houses and hay rides and some with trains and petting zoos.
If you're in Houston, my friend Vicki over at Houston on the Cheap has a great list of ones to check out.
And ALL of them are fun, especially when the temperatures dip (even a little) like they did last weekend in H-town!
Last year we went back to my daughter's pre-school for their annual Fall Festival with a pretty nice little pumpkin patch and fun activities for the kids (including a hayride thru downtown Humble!)
My favorite part is when we get to sit IN a pumpkin patch and watch a pumpkin-themed movie. A couple years ago it was one of my favorites — "It's the Great Pumpkin Charlie Brown!" I was half expecting the Great Pumpkin to rise out of our pumpkin patch like Linus hoped he would in the cartoon! Haha!
This year, we decided to check out a pumpkin patch I'd been hearing about since we moved to Houston about 5 years ago: Dewberry Farm. And since our friends from Nashville recently moved to Houston (yay!), we figured we could all go check out one of the pumpkin patches that it seems everyone talks about year after year.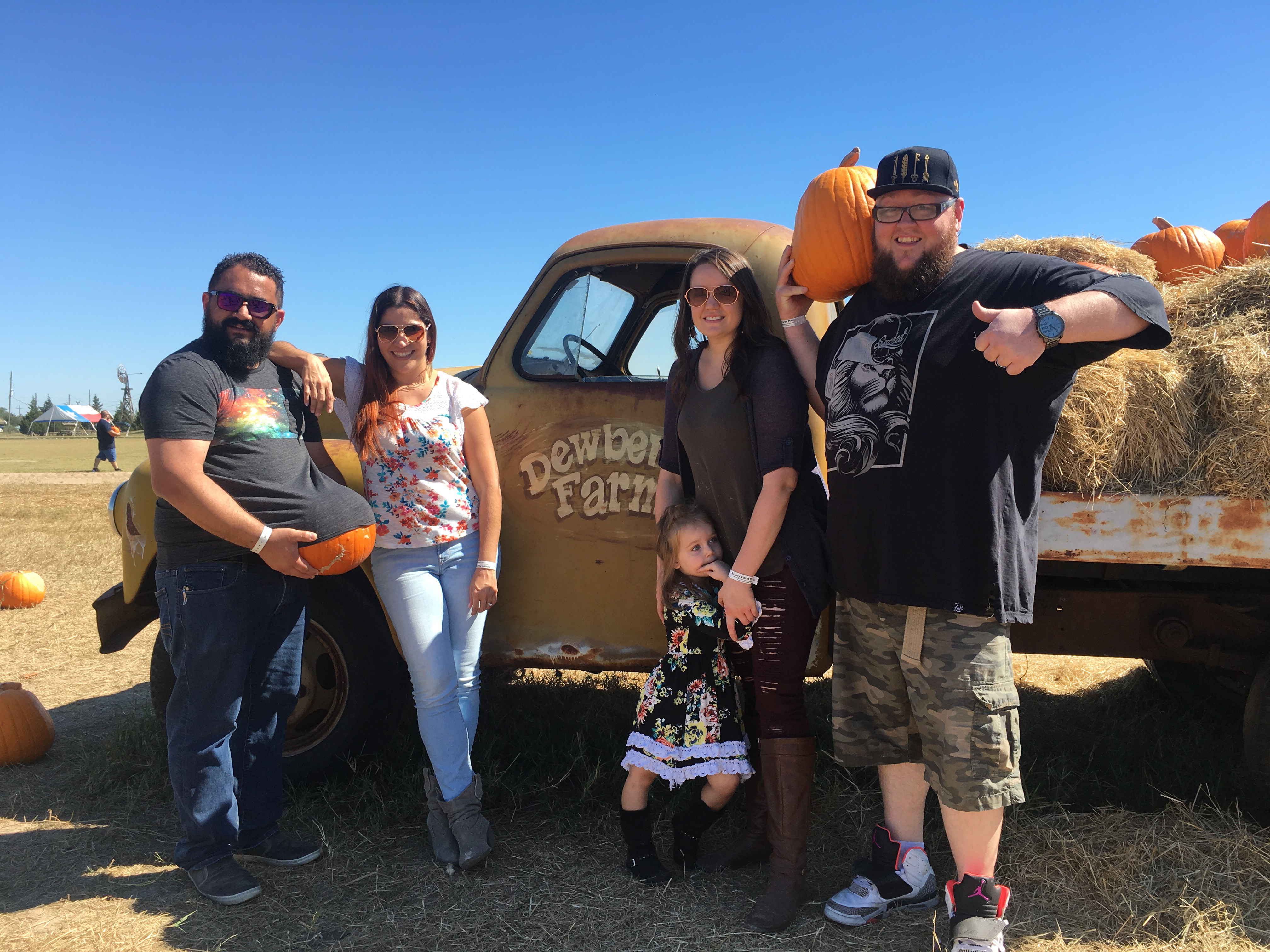 I'm glad we did! I'm naming Dewberry Farm "One of the BEST Pumpkin Patches in Houston for 2016."
Before making the choice to check out Dewberry, we did a little research (thanks, Vicki!) I looked at her list on Houston on the Cheap and came down to Dewberry and Blessington Farms.
Based on the websites, both seemed great.
Based on the cost, Dewberry won at $48 per family (as opposed to $60 per family) so that helped me make our decision. We figured we'd spend a bit extra on snacks or extra tickets for fun stuff for the kids, etc … so we wanted to keep the ticket cost down if we could.
The drive to Dewberry Farm itself was fun! Once you hit the "country", it just feels like a fun little road trip! And then you see the cute little red barn entrance and you just can't wait to get out of the car!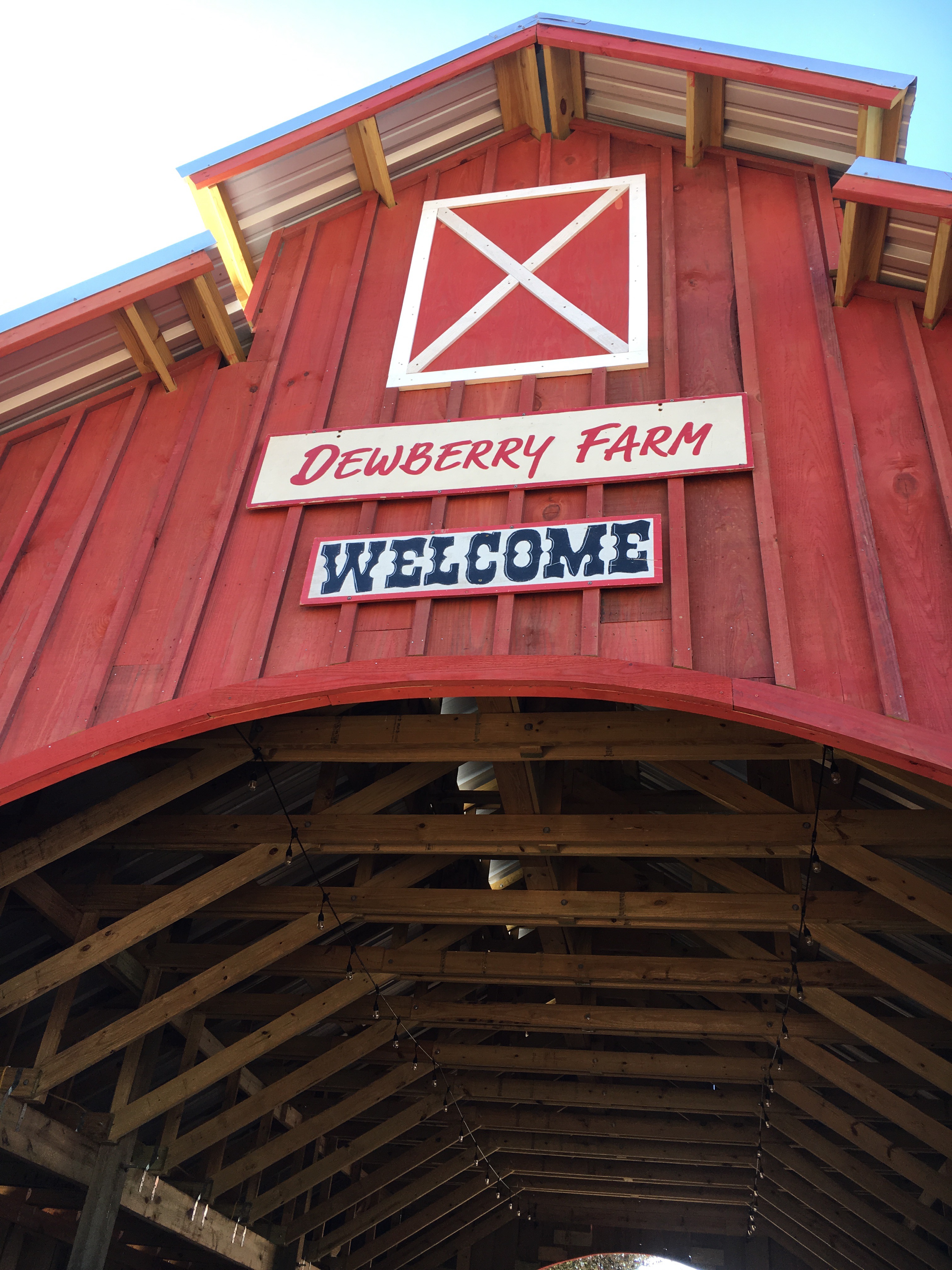 There's a line to get in, whether you need to buy tickets or bought them online. If you have more than 2 weeks to plan, it's worth the purchase online where you get the wristbands in the mail (you'll save the line).
Once we got in, the kids LOVED how many animals greeted them! There were goats! Chickens! A HUGE hog! Ponies! So fun! And then the kids started calling the cute little chicks "chicken nuggets." That was my cue to keep going. (Poor chickies!) lol!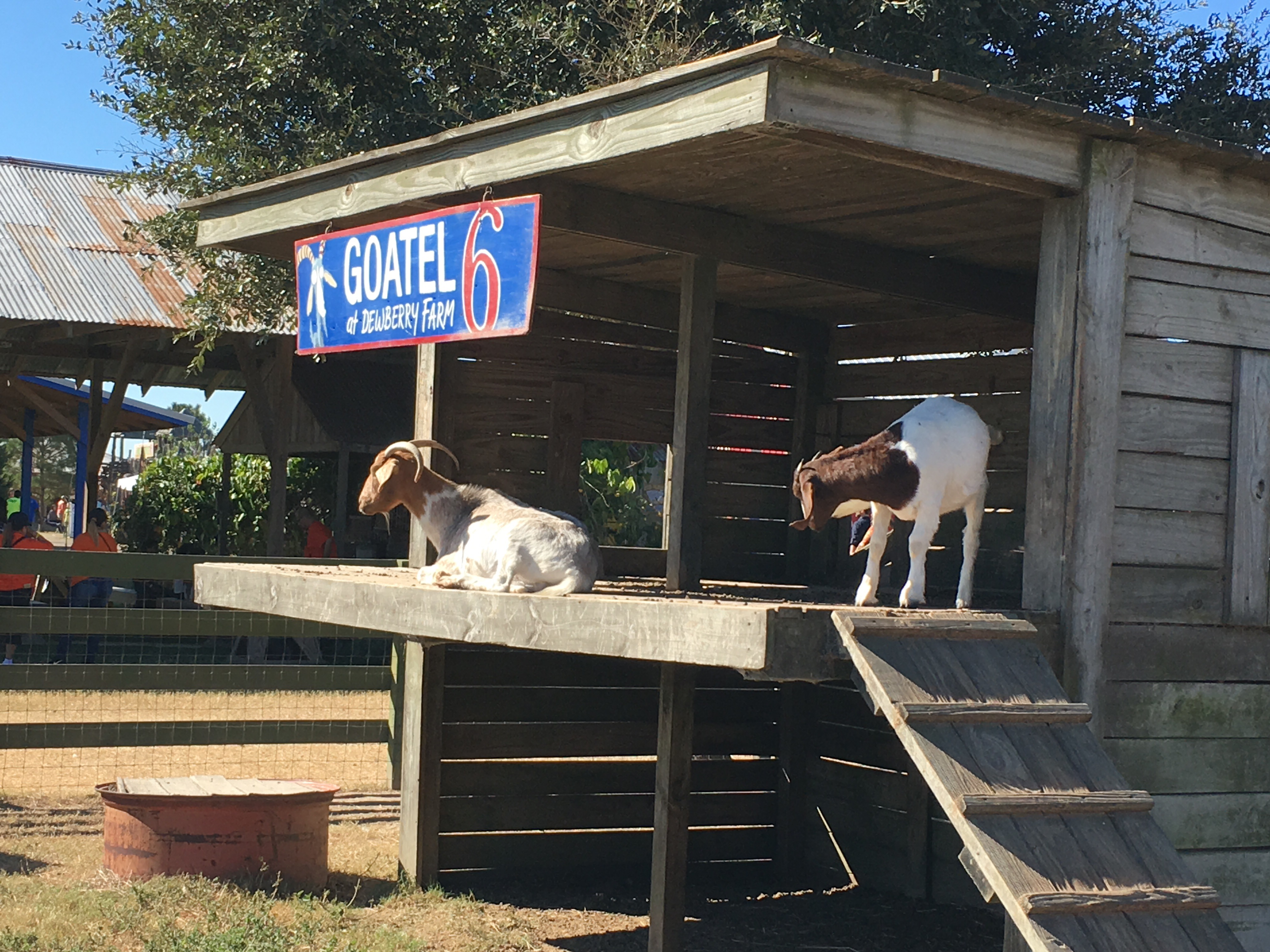 A little farther down we found the fort. And off the kids went! I'm glad we came with friends — it just multiplies the fun! And they had a blast exploring up and down the wooden structures.


It was a busy Saturday morning, but going early was the right choice. By the time we left mid-afternoon, the crowd was significantly larger than when we arrived.
There were a handful of things that required extra tickets, but even if you didn't splurge on those, there were a ton of things included in the basic ticket (the Rooty Farm Pass) that kept us pretty busy.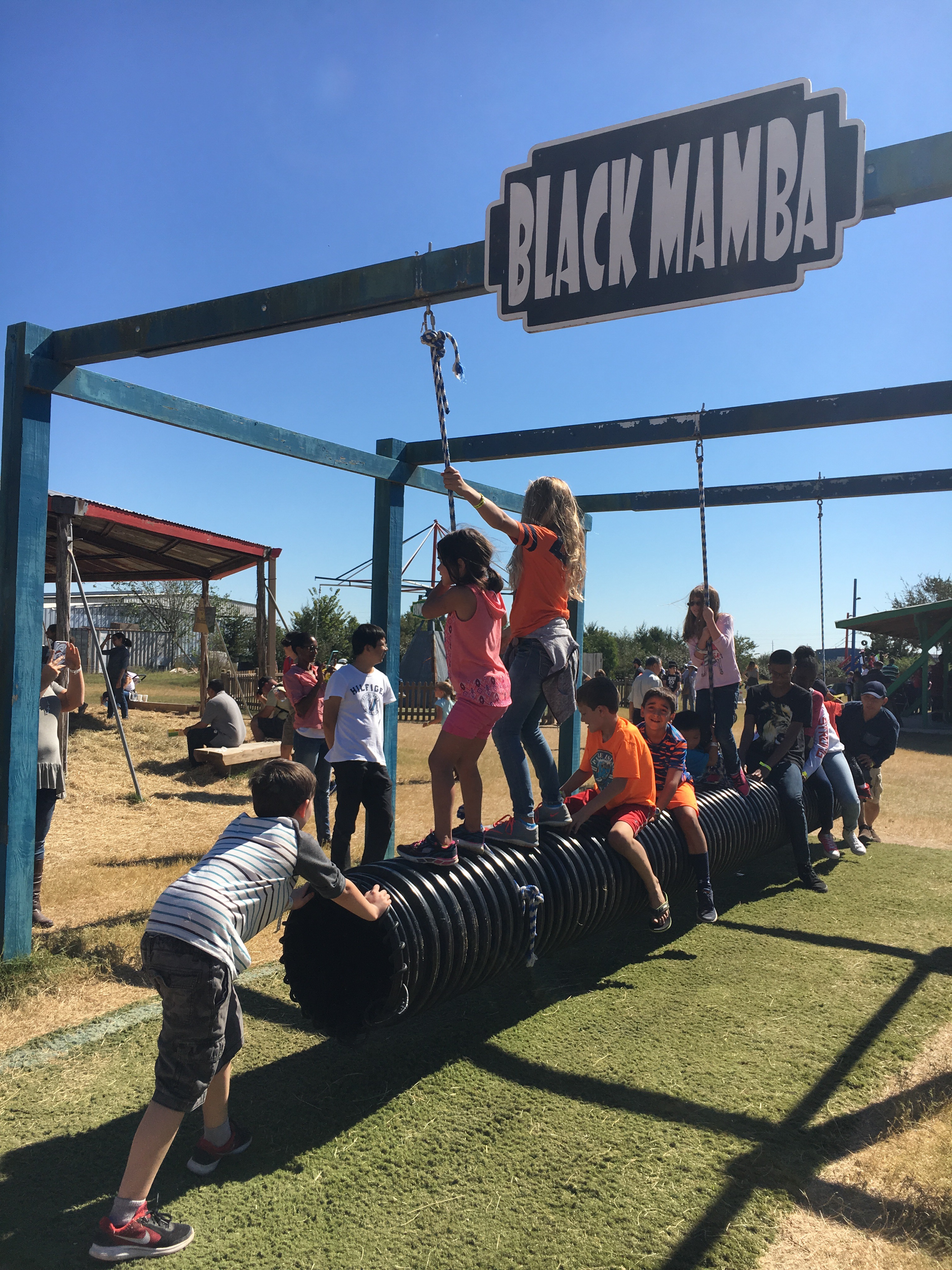 And of course, we all wanted to try the CORN MAZE! I think the kids loved getting "lost" and then finding the parents … and then getting lost again!
That was right next to the pumpkin patch, which had a ton of cute photo opps. It was kind of funny to see a few families REALLY dressed up, or wearing funny statement tees (like the cute mama with the "little pumpkin due 2017" tee … and her hubby wearing the "I swear this is our last one" tee! HA!! You knew a lot of families were just there for the pics. 🙂
Thankfully, our kids were pretty good about at least this ONE shot! CUTIES!!!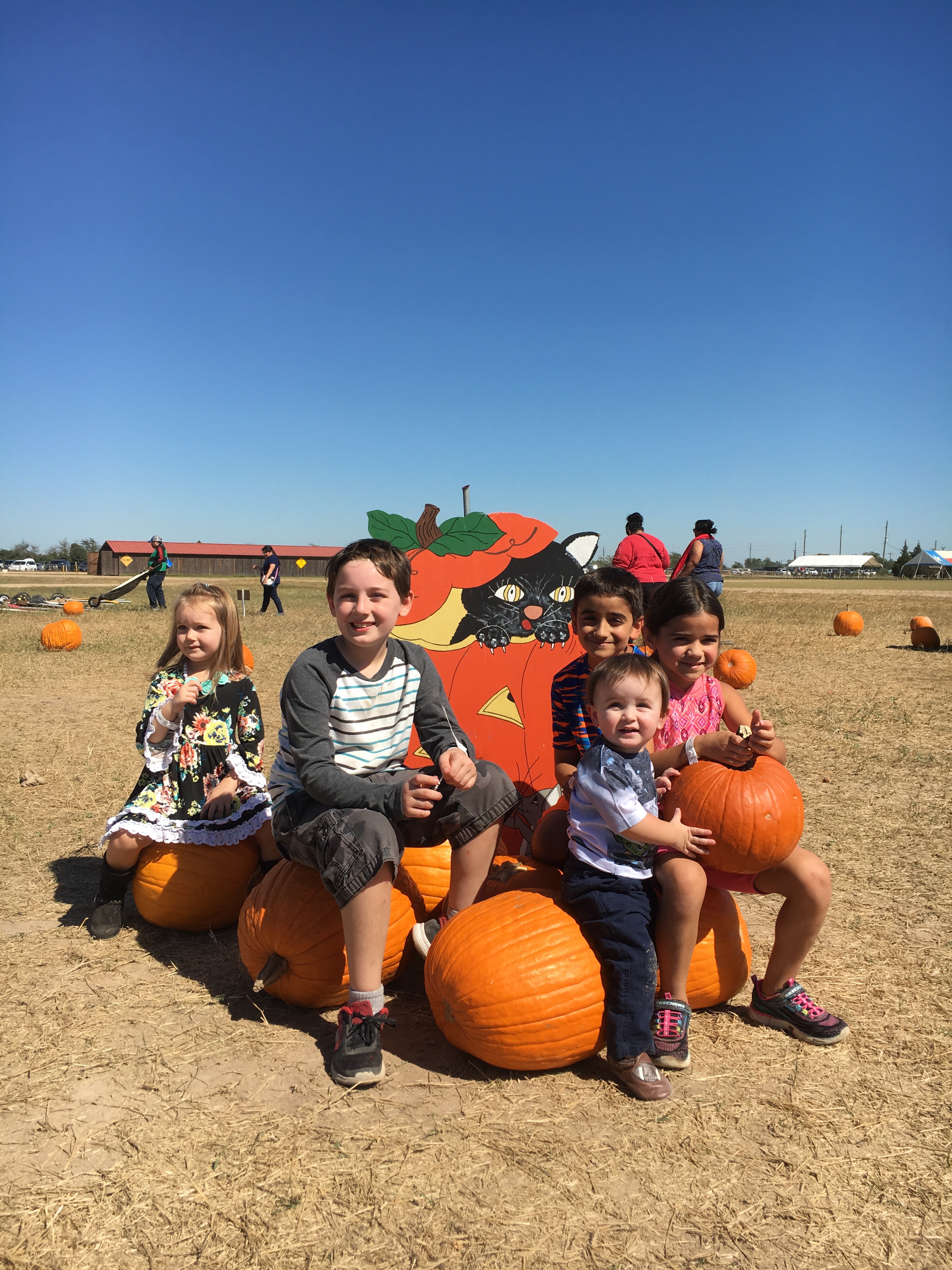 By the time we left, after the strawberry lemonade & turkey legs, and after the kids took turns swinging on Hay Mountain (that was a BLAST), we were ready for a late afternoon nap. All that fun wears little people out. And the grown ups, too.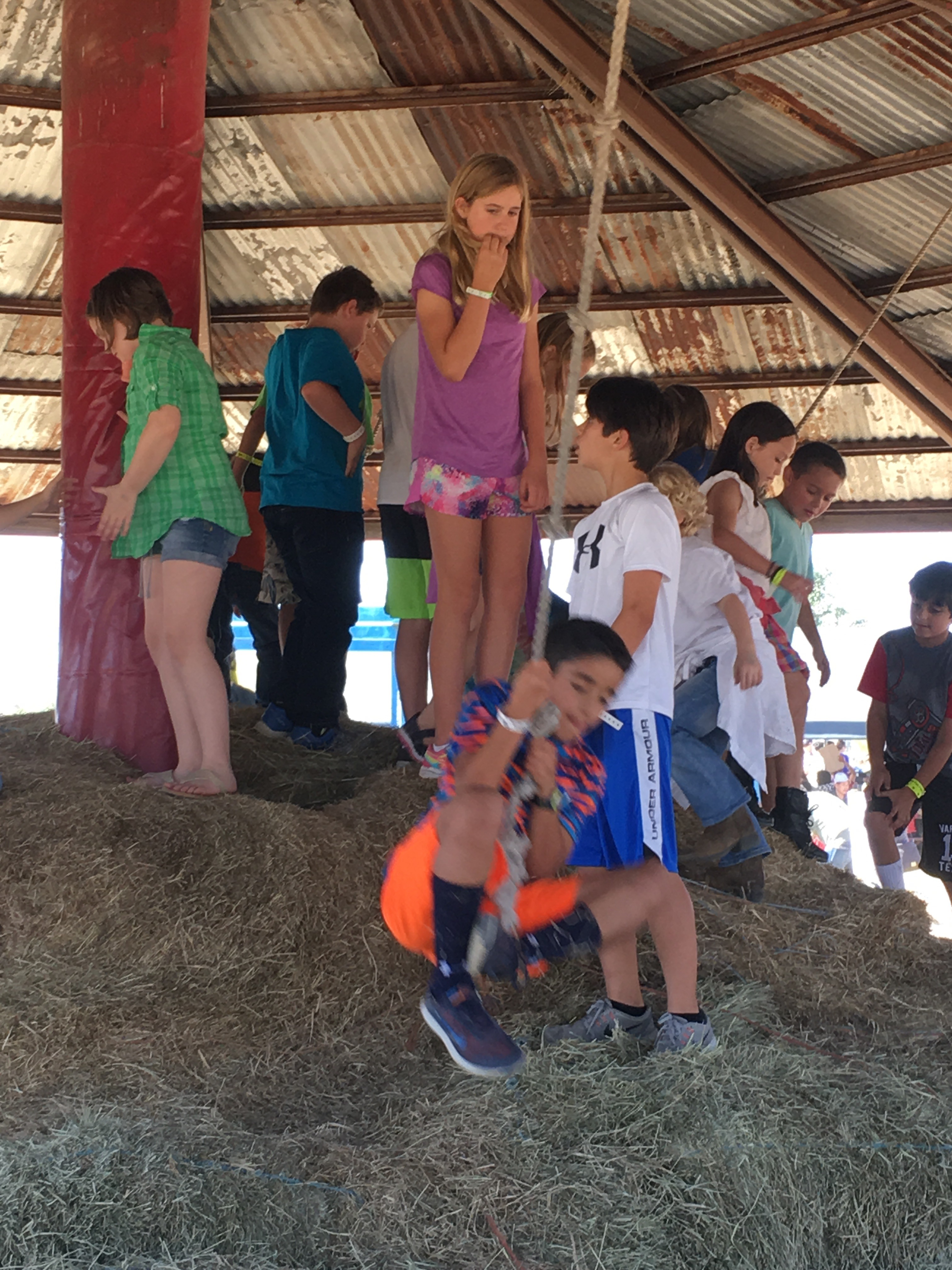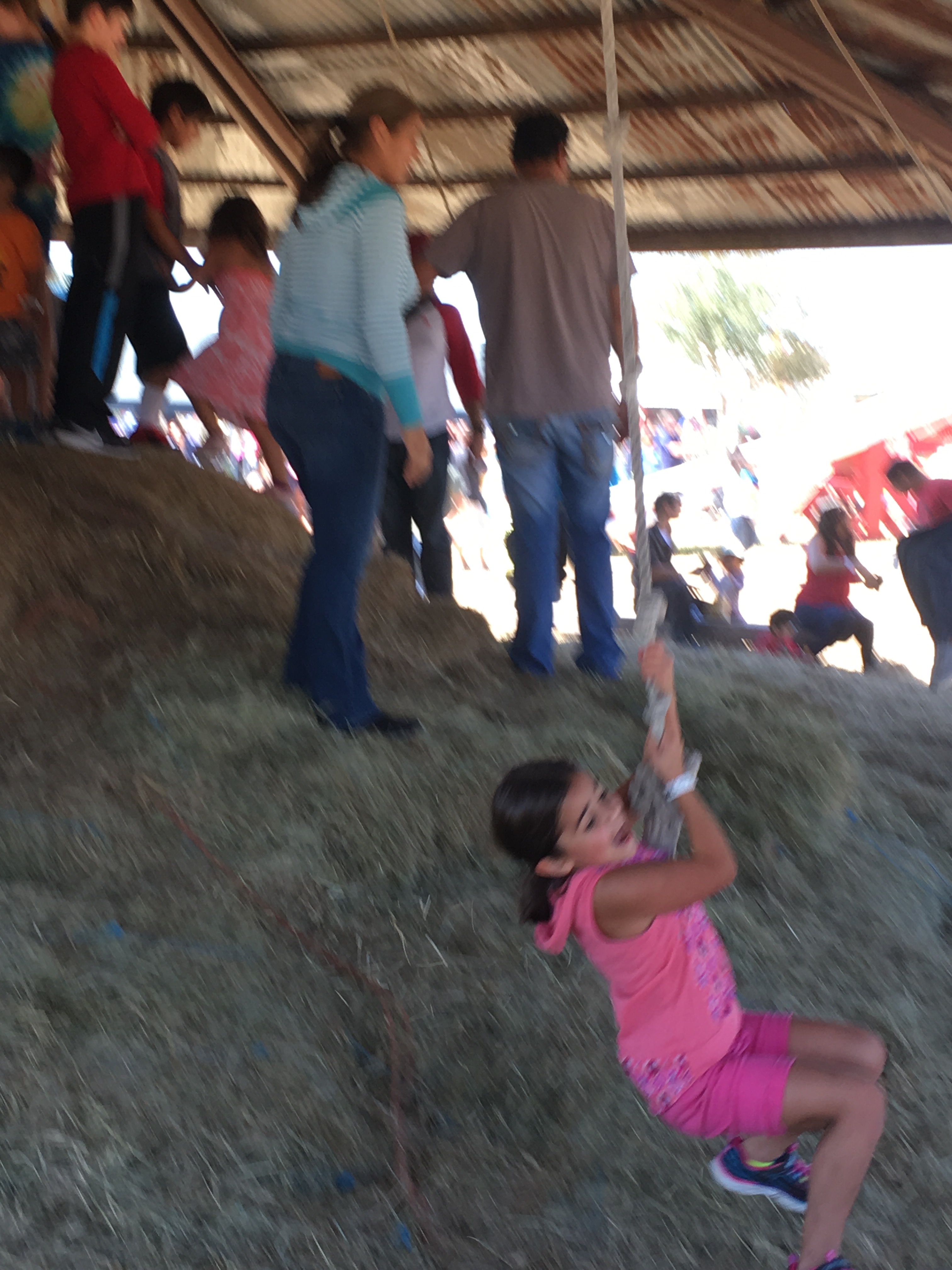 But honestly, it was so much fun I signed up for their email to get coupons for next time. They're open for 3 more weeks through mid-November, but if we can't make it between now and then, there's always next year!
Laughing (and swinging from Hay Mountain) thru Life,
Coppelia