*You may find affiliate links for things I love! At no extra cost to you, I could receive a small commission if you click and buy thru my links. Thanks! ~Coppelia
If you happen to be in Orlando, Florida for the holidays, this is one stop that won't cost you anything (seriously, it's FREE!) It's the Trail of Trees at Disney Springs and it's perfect for Disney fans who love Christmas! This very merry trail of Christmas Trees has different Disney themes. You walk along a path, listening to Christmas music, snow is falling and LOOK! There's the Lion King tree! And oh, is that the Cinderella tree? It's so fun to stop, take photos and dance along the way!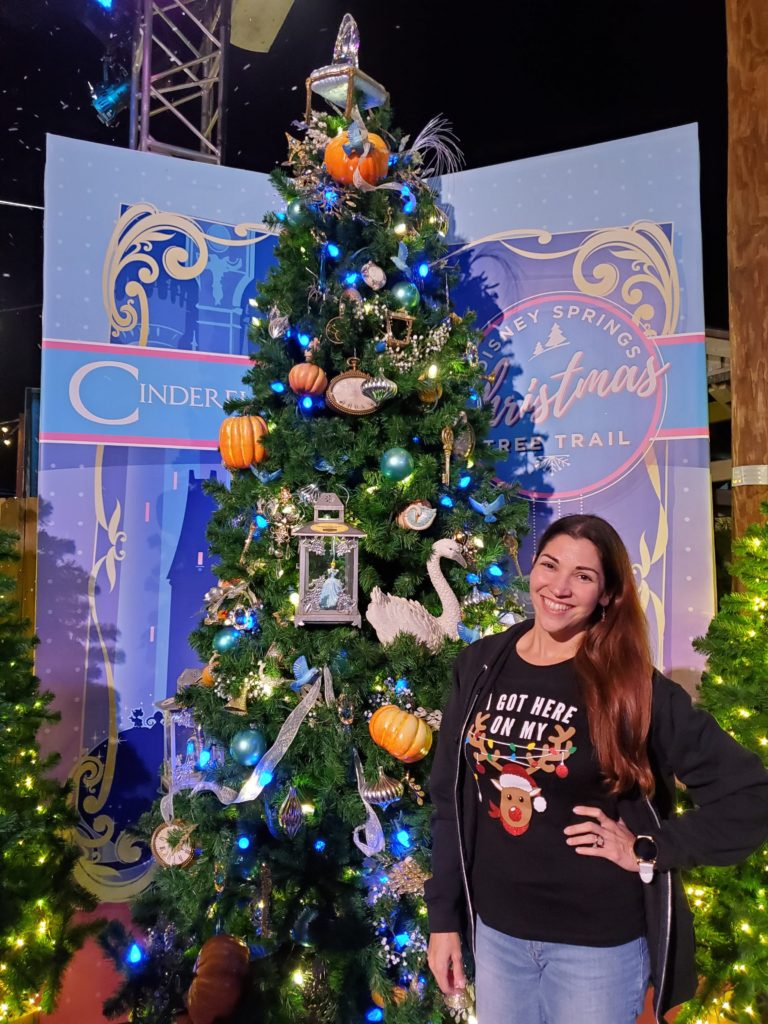 Santa, Christmas gifts & more!
They even have a Santa's Chalet where you can take photos with the jolliest guy around. And if you get snack-ish, they have a little cafe and a store with tons of Disney ornaments, Minnie ears and more! So that's the point where, if you want to, you could spend a little (or a lot) of money. My daughter loved the cute Minnie gingerbread ears (and we almost got them!) But her birthday is coming up, so we ended up waiting. 🙂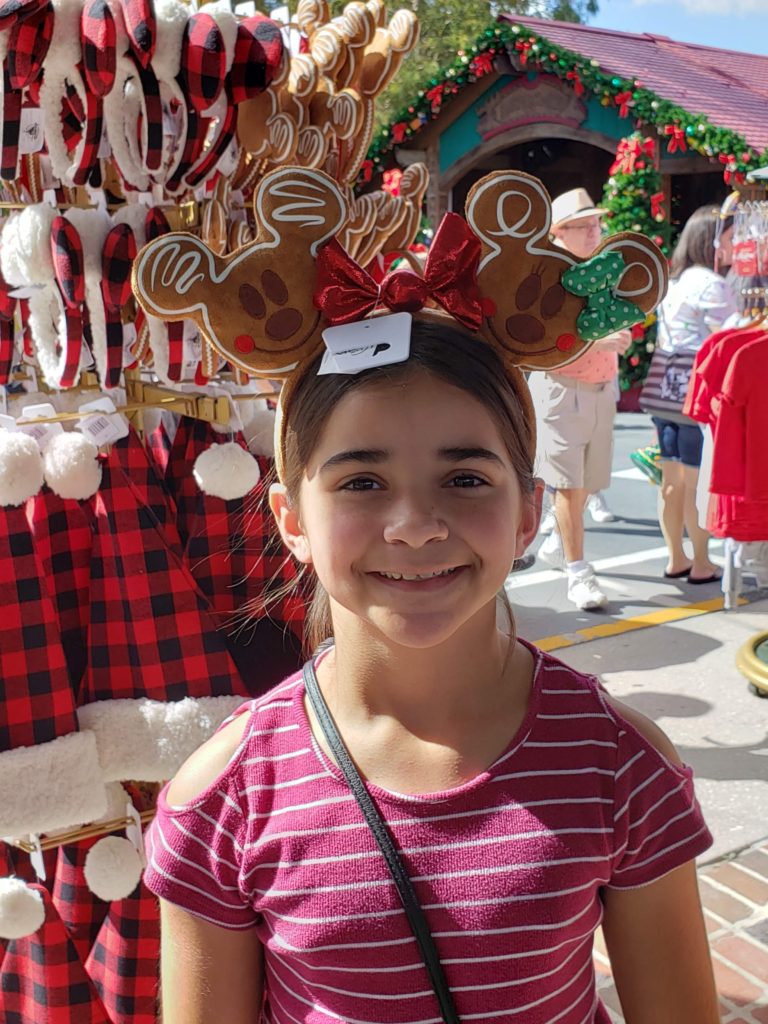 What about holiday crowds at Disney Springs?
You may have family or friends coming in from out of town for the holidays. We're in Orlando, so you know it's going to be a VERY busy season for travelers. Of course, a natural question is: what about the holiday crowds at Disney Springs? My daughter and I went one Saturday morning, the day after the Trail of Trees opened. We went right in, no line! There was a small crowd, but we were able to walk along the trail, enjoy the music and take all the photos! Later that same night, we came back with my husband and son. The temperature was a bit cooler (which made it feel extra Christmasy!) But the line was too long! We stared at it, wrapped around and to the back of a side building! We hesitated (a litle), but still got in line. Thankfully, it moved pretty fast! And it was entertaining! Costumed characters walked around in stilts, we could hear Christmas music playing and, honestly, it didn't feel like a long wait at all.
Truth moment: My teenage son wasn't thrilled about the wait (or, honestly, the whole thing!) Thankfully, the trail moved quickly enough that we didn't have too much whining time! LOL!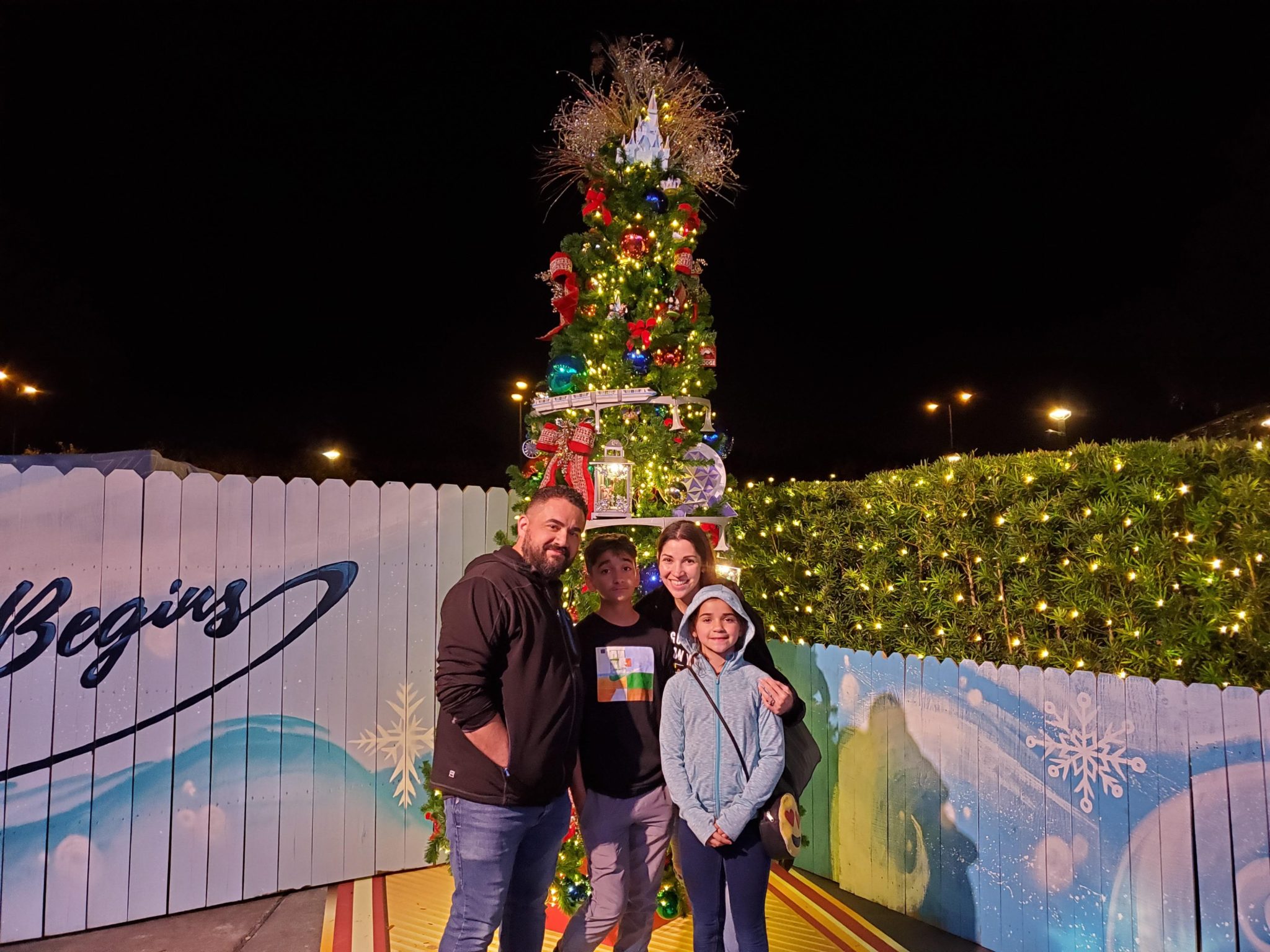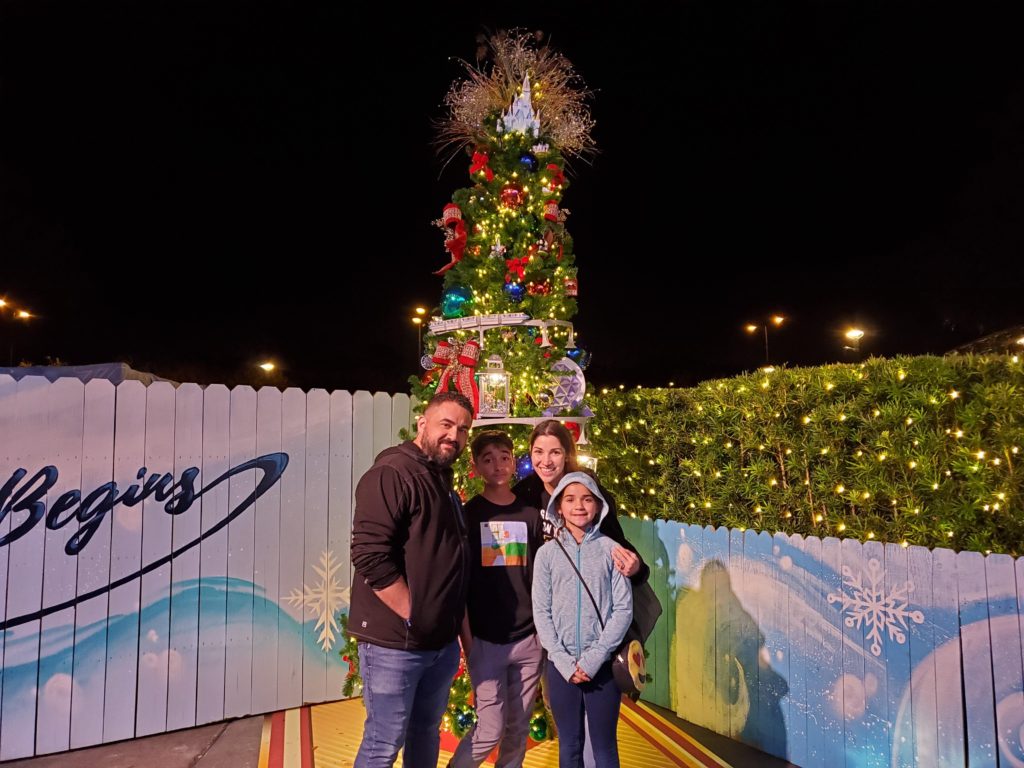 Disney Springs Trail of Trees is a great Christmas kick off!
If you know that some of your out of town guests are Disney fans, they'll love you for taking them to the Trail of Trees! And since you're already at Disney Springs, you can enjoy one of the gazillion restaurants and make it a night out! Or you can just grab a peppermint mocha at Starbucks (yum!), some hot cocoa at Ghirardelli and make it a "sip and stroll!"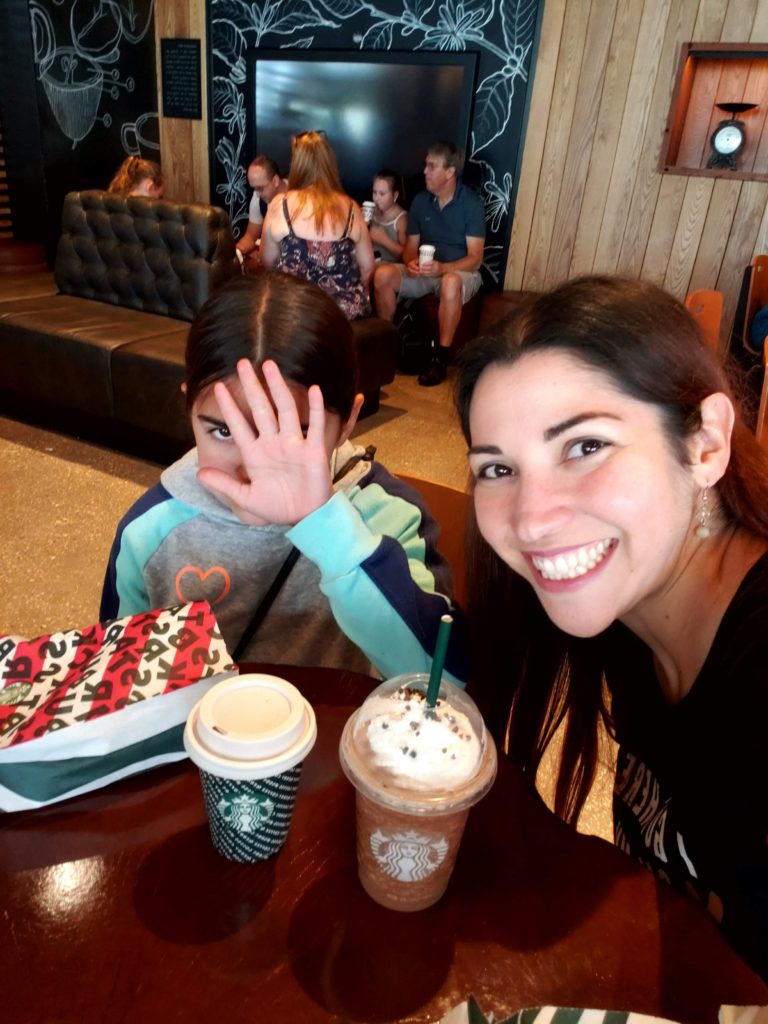 Just sharing this makes me want to go back! Maybe I'll see you there! And be sure to sign up for my emails at the top of the blog to follow along with my 101 Days till Christmas Countdown for more fun!
Laughing thru life,
Coppelia