*You may find affiliate links for things I love! At no extra cost to you, I could receive a small commission if you click and buy thru my links. Thanks! ~Coppelia
Today, January 23rd, my son turns 11 years old.
Happy Birthday, Papi!
I could've said "wow, time flies!" Or "where did all this time go?"
But as I look back at the past 11 years, my son's first decade +1, I'm so happy I could prance around like a unicorn eating chocolate-covered cotton candy!!!!
Christopher would be like "Mo-om! That's enough prancing."
Me: but it's so FUN! And I have all this chocolate!
Chris: mom.
Me: ok. But I'll be prancing again SOON!!! 😉
I know that sounds ridiculous, but I'm on a happiness kick right now from browsing through tons of digital photos to pick a few for this "11 years of life celebration" for my papi on his birthday!
(Side note: I call both my dad and my son "papi". It gets confusing when they're both in the same room! Ha!)
Back to the photos, I wanted to put together a little "story of his life" and found so many amazing memories that if I start writing about all of them, I'll end up with a story longer than all the Harry Potter books put together!
As tempting as that sounds 😉 for today I'm gonna keep it to this blog post.
Highlights of my sons first decade of life +1
As I share these highlights, I hope this encourages you to celebrate the big and small moments in your children's lives. When you take all the moments and add them up, you put them together and, with God's help, the story you end up with can be pretty incredible!
I LOVE how this one is turning out … and it's only the first decade +1!!!
(Disclosure: This post contains affiliate links, which means I'm sharing some of my favorite things and if you like them and want to buy them, I get a commission at no extra charge to you!)
Moving on, and being that I'm a Disney freak, I'll start the story with …
Once upon a time, in a far away land known as Rocklin, California (pretty far from my hometown of Puerto Rico), there were a couple of Boricuas who found themselves staring at their very own tiny 8lbs. 5oz. baby burrito (that's what he looked like, all swaddled up!)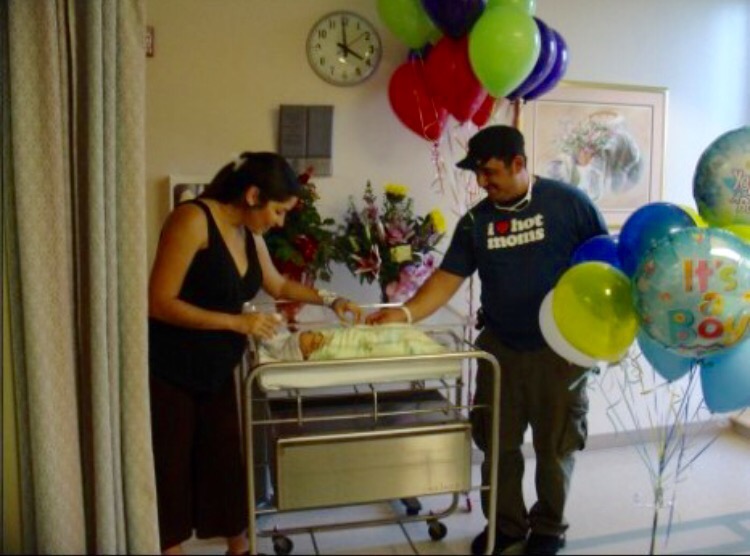 We named him Christopher Jean and his Mami couldn't wait to put him in his brand new car seat! She also couldn't wait to lose the baby weight! (A friend had told me I'd be back in my skinny jeans in one week… That would happen three years later! LOL!)
We took him home and quickly discovered a few of his favorite things:
Daddy!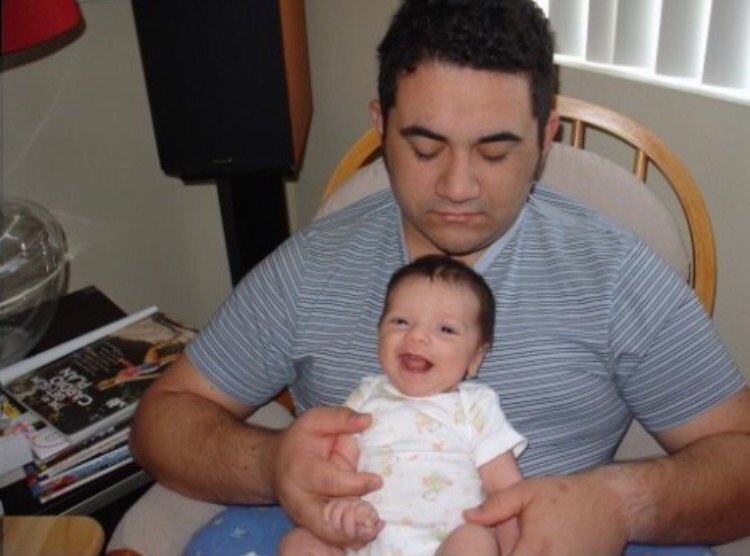 His cradle swing (we got the same one for his baby sister 4 years later, but in pink! And with twinkling stars!) Don't let his face fool you; he loved that thing! Haha!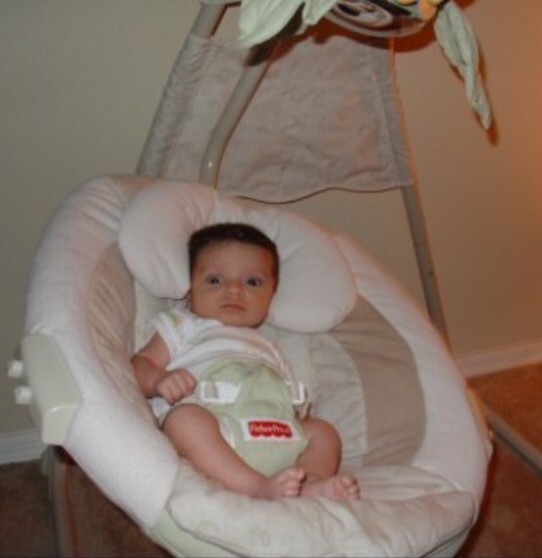 Here's my affiliate link, in case you're in the market for one of these amazing things!
His Boppy pillow!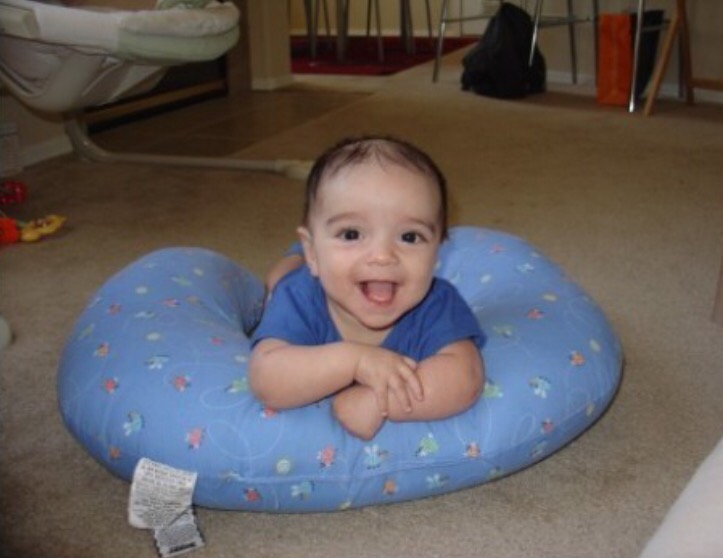 I loved this one for nursing AND for tummy time! And because he looked so darn cute in there!! Look at that smile!!!
If we had baby #3, I'd totally get another one like this one (affiliate link)!
Of course, it didn't get any better than Daddy/Boppy time. (All the feels!)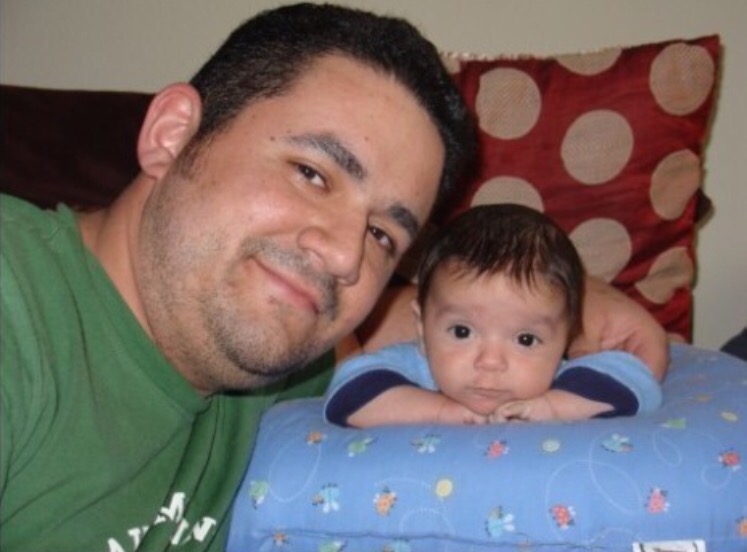 Baby Christopher soon discovered how close we lived from what became his favorite city in the world: San Francisco!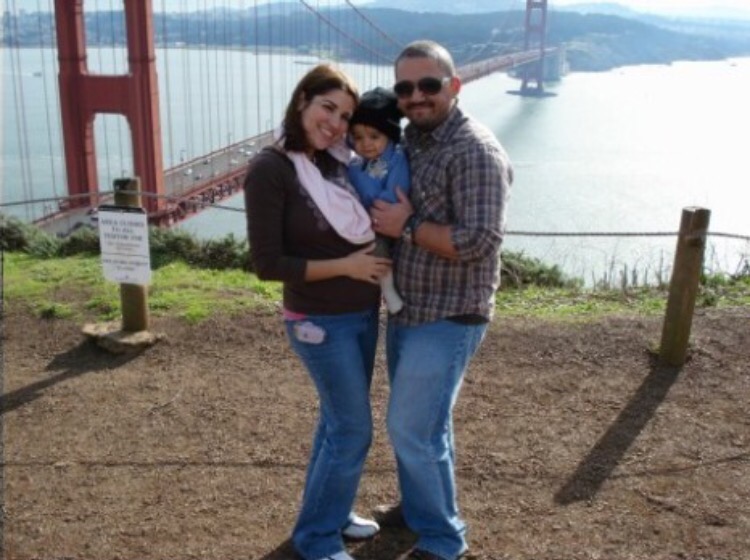 He was just six months old when we had the opportunity to visit the Golden Gate Bridge, and he even got to show his favorite city to Daddy's parents, Abuela Nayda & Abuelo Willo from Puerto Rico!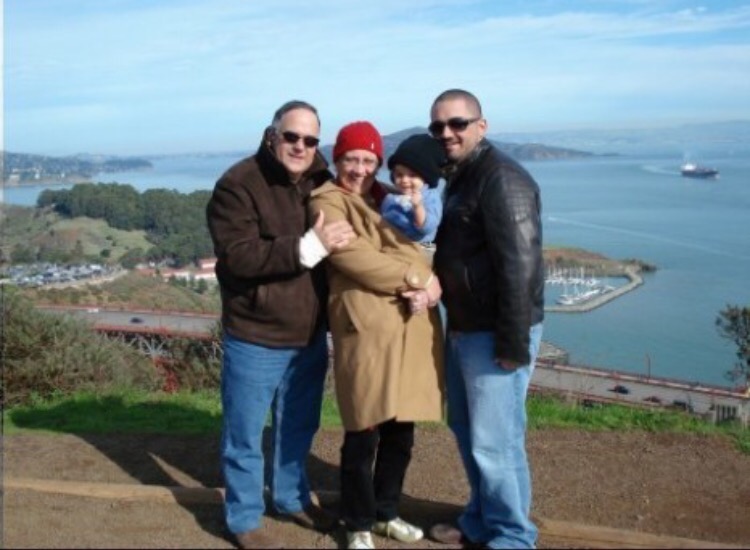 We also got to enjoy Pier 39 with my side of the family: my brother Tat, sister Emille, cousin Joshua and my parents, Abuela Lita & Abuelo Millo from Puerto Rico!
(And yes, I nursed in public!) 😉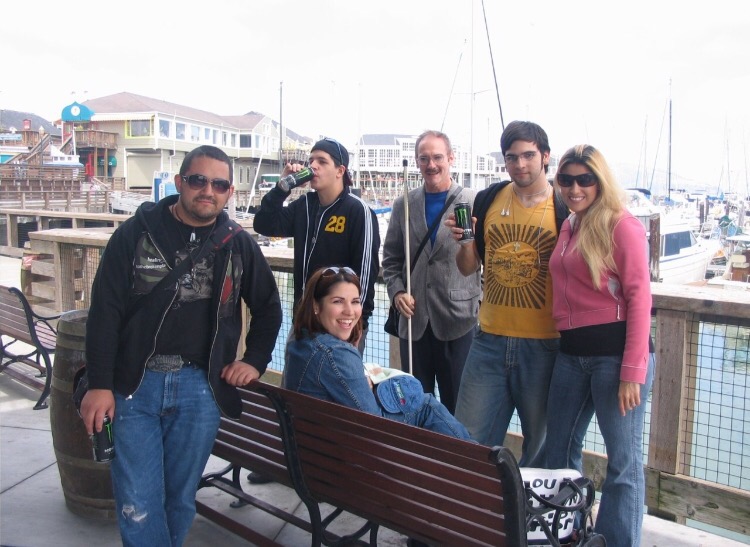 Speaking of Pier 39, this year the Pier is turning 39 years old! Makes me want to plan a trip!
My sister, Titi Milli, loved hitting the city in style with her new nephew!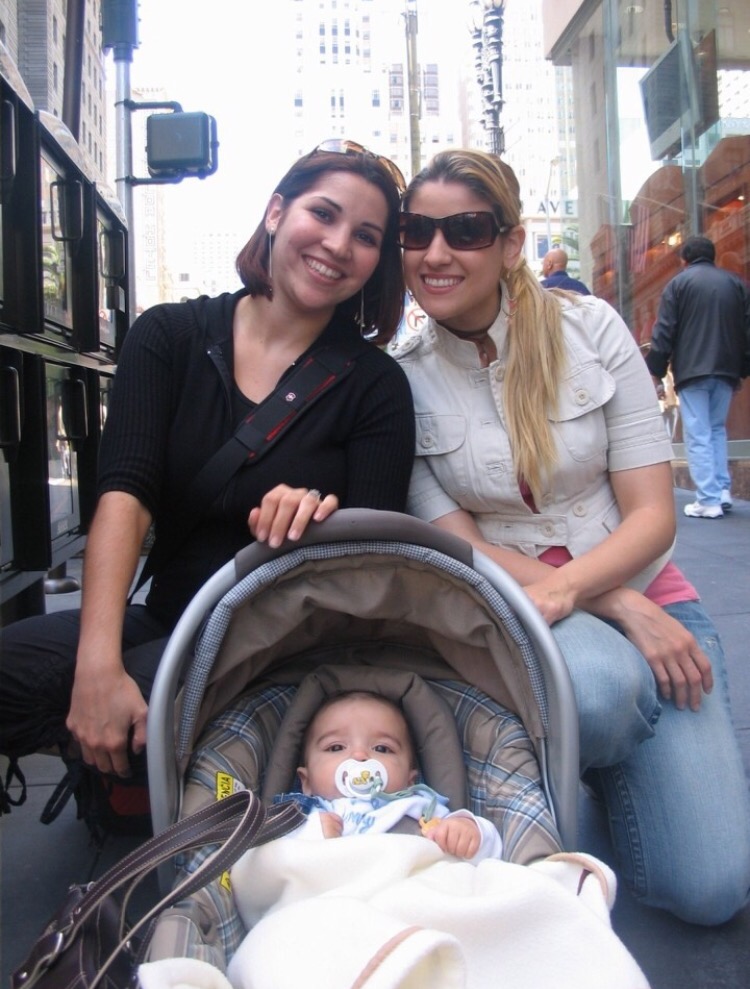 It's no surprise Chris has a deep love for California.
But he didn't stop there! This guy became a traveler at a very young age!
That same summer of 2006 when we visited San Francisco, we also visited my aunt and uncle, Titi Gisy and Uncle John in the gorgeous Park City, Utah! We went in the summer … can't wait to visit one of these winters and see it in the snow!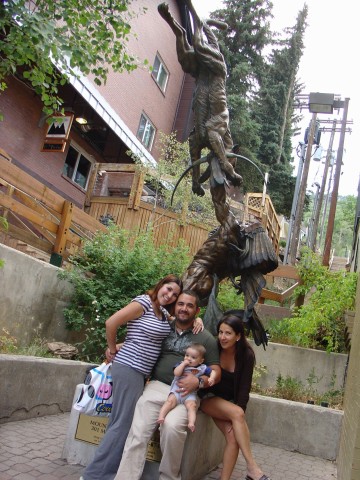 Chris was about 1 year old when he took his first trip to visit the place his parents are from: Puerto Rico!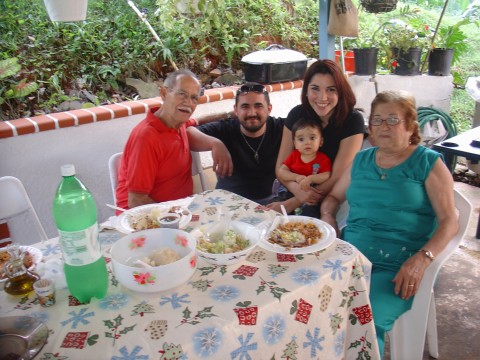 A few years later, 2011, we roadtripped it from Cali to Texas and got to see Vegas, the Grand Canyon, the really cool Rio Grande Zoo (aka ABQ BioPark Zoo) in Albuquerque, my high school friend Crissy & her family in Austin and finally our new home, Houston, Texas!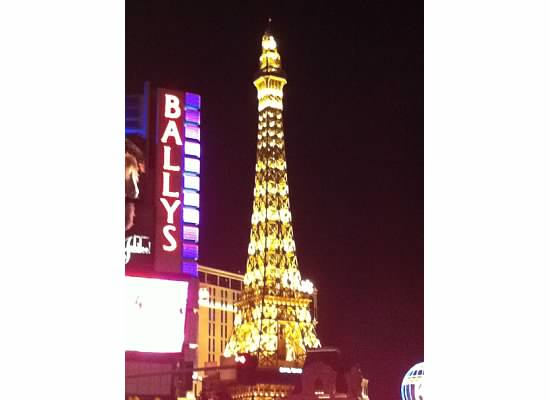 That was our view of the Grand Canyon with clear blue skies! Spectacular!
And we loved the little train at the Rio Grande Zoo (ABQ BioPark Zoo!)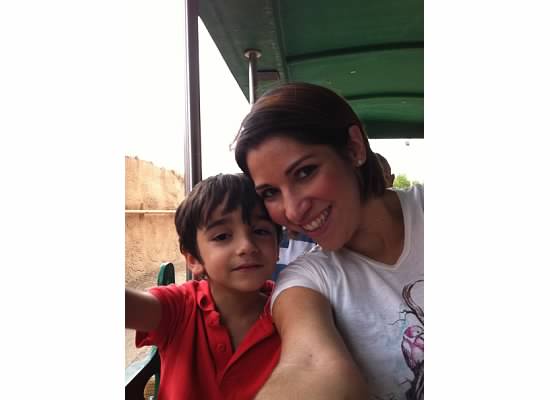 Finally, we made it to the Lone Star State, and got to hang out with Mami's elementary school friend, Crissy Cochrum & her family in Austin, TX!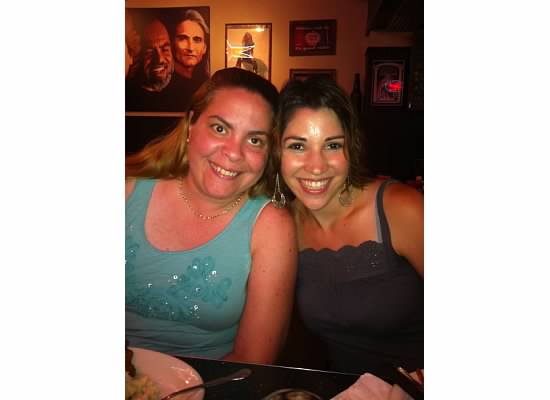 And the last 3 hours of our MEGA road trip from Cali to Texas were EASY … all the way to our new home in Houston!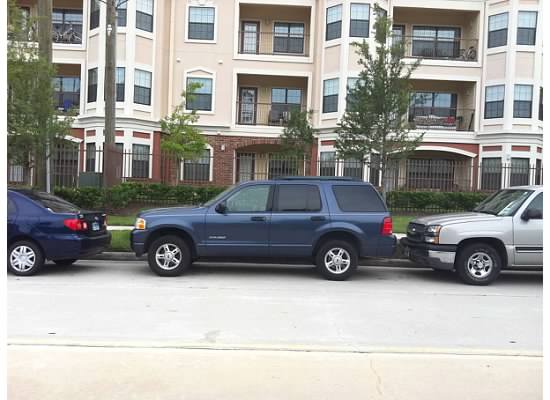 The move was in July and I could hardly wait until November! Thanksgiving that year, 2011, we drove about 15 hours to Nashville to spend the holiday with my sister Titi Milli, Uncle Randy & Cuz Cuz Brandon! The Gaylord Opryland Resort really knows how to kick off the holiday season! We LOVED it!!!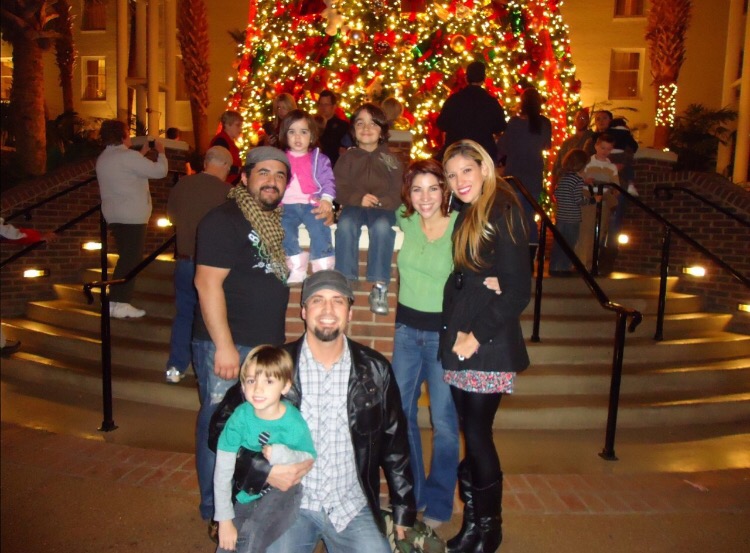 And as he grew, we discovered Christopher's love for military things. He loved the Aerospace Museum of California in Sacramento.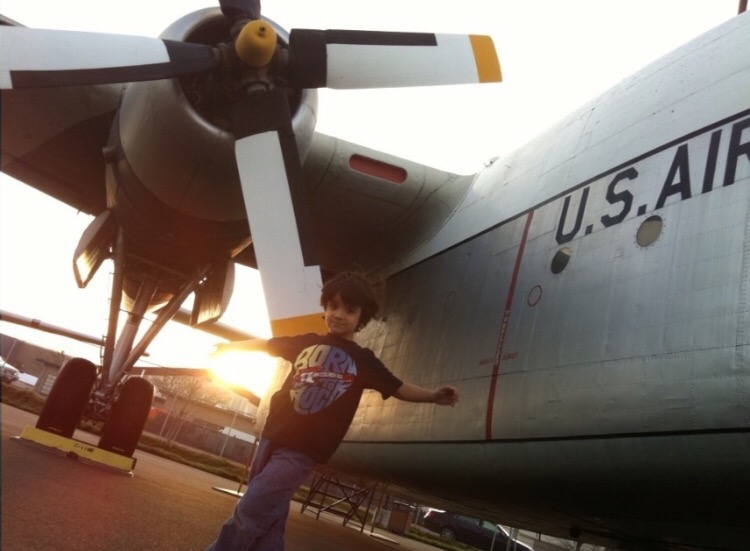 He looks like he belongs in that cockpit! So cute!!!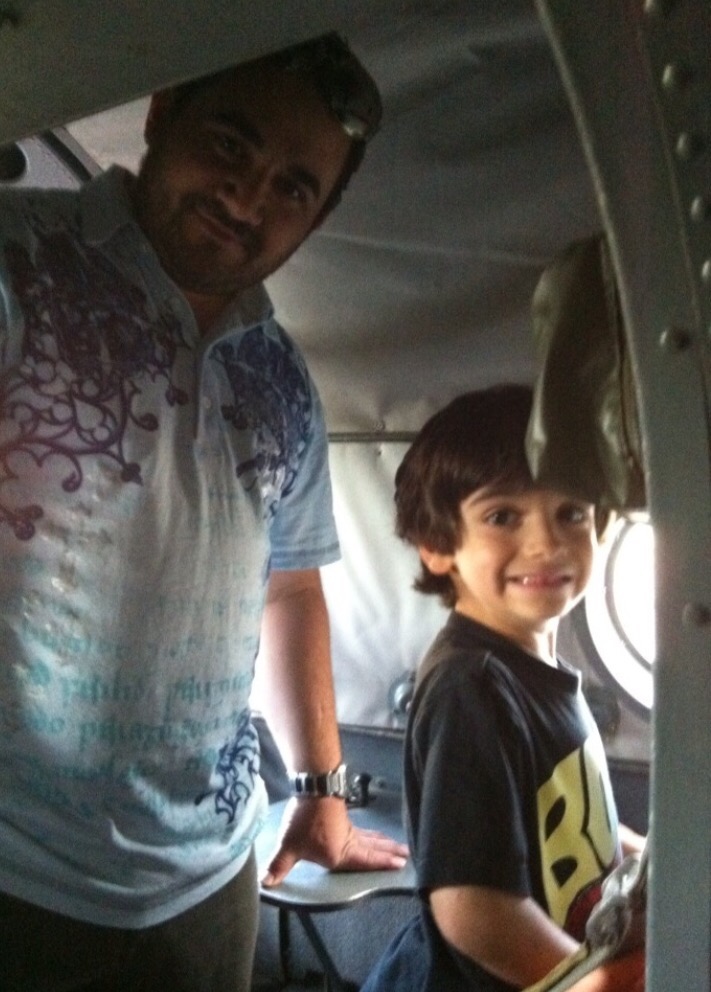 We also quickly discovered he loved sports! He made it all the way to youth black belt with Master Jordan's Tiger Rock Tae kwon do academy!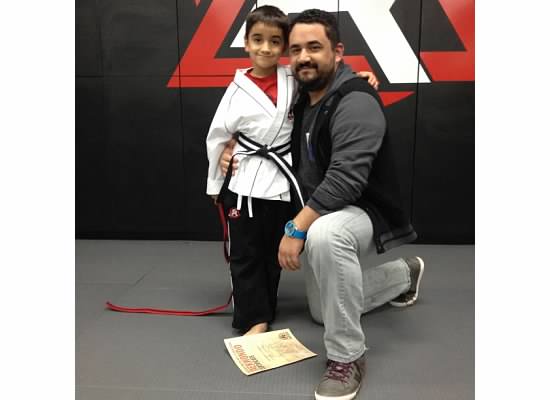 And his current love is football!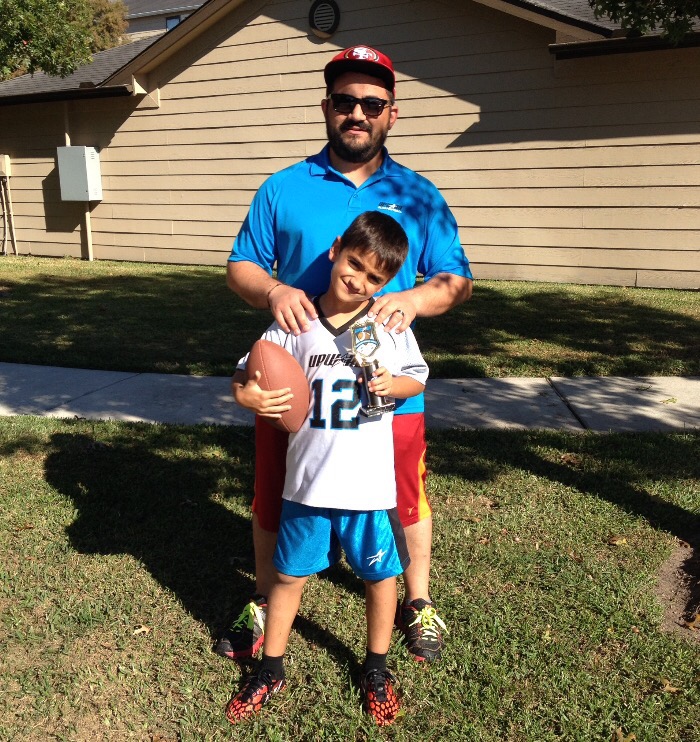 Back to more traveling, last year, we got to drive about 14 hours to the most magical place on earth: Disney World!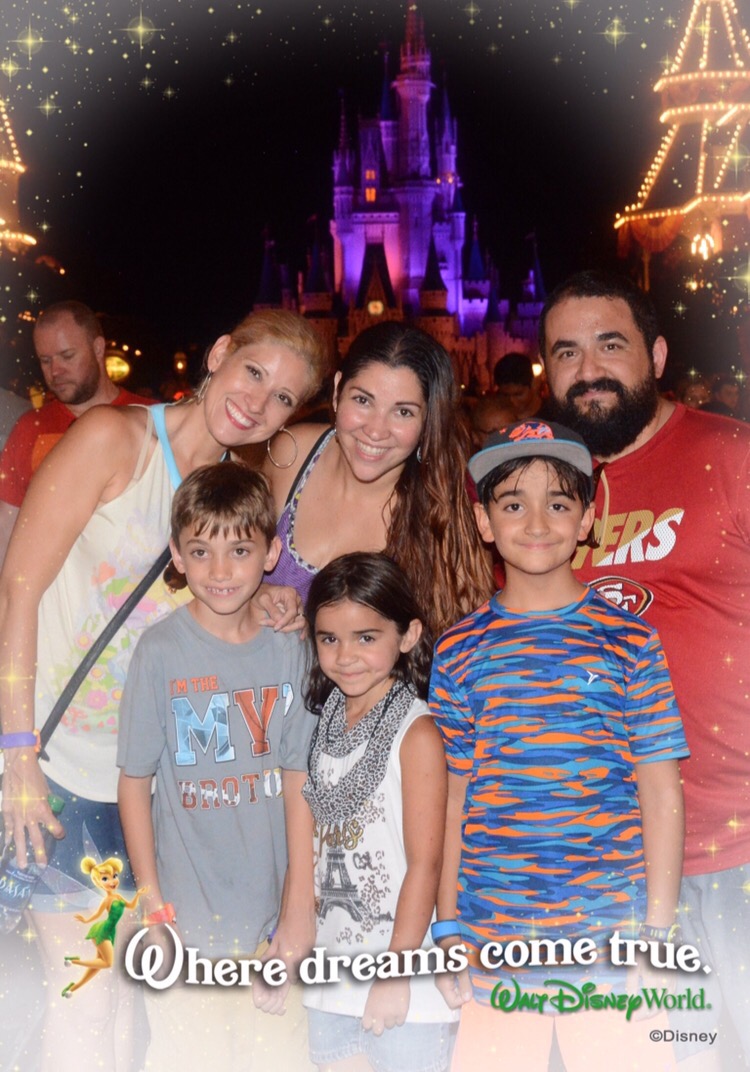 We came for the most amazing fairytale wedding — my cousin Ninna & her prince, Rob's, which turned into the most amazing family reunion! I was like, let's do that again!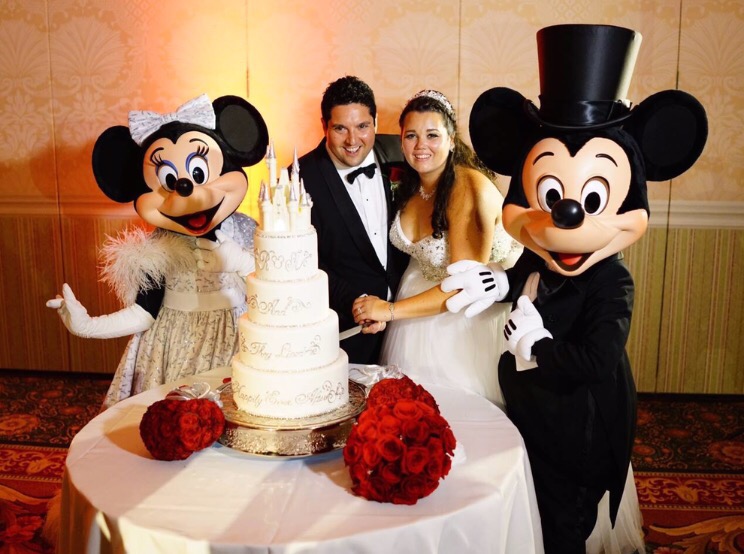 Fast forward to today, I'm so very proud of the young man that Christopher is growing up to be.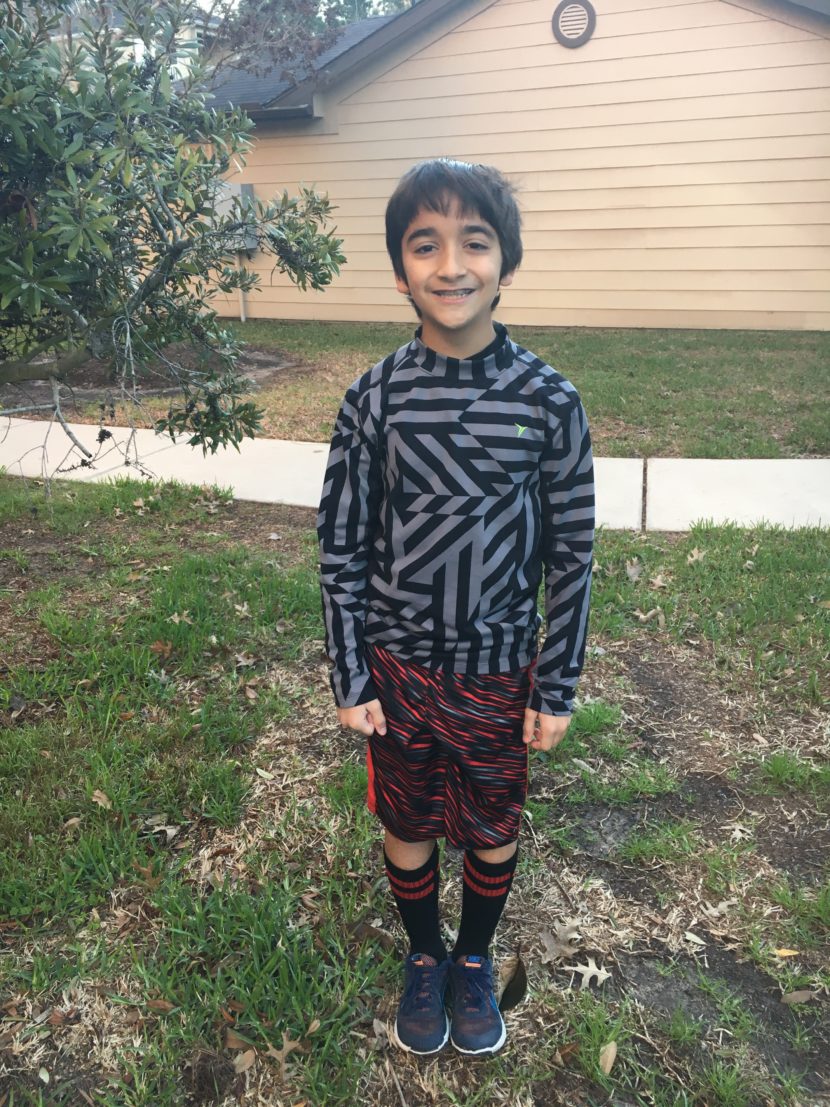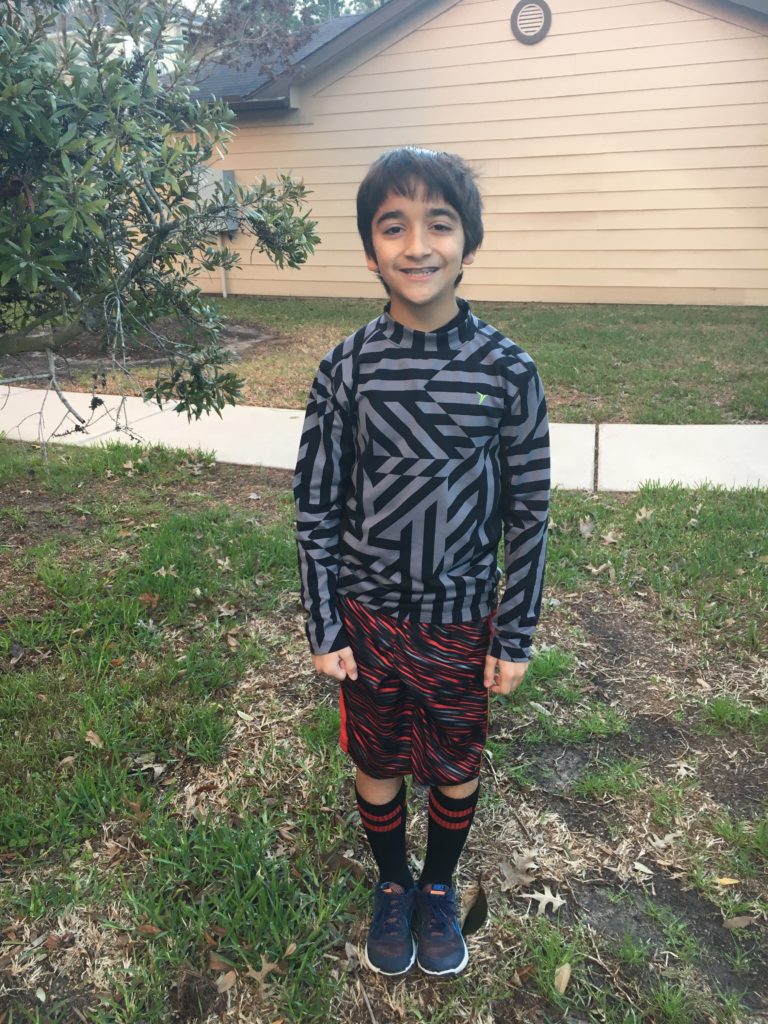 This year, 2017, Christopher starts his second decade of life. It's the decade during which he will transition from elementary to middle school, become a teenager, go to high school, get his driver's license, graduate high school, go to college & discover that girls are cute.
Chris: "Mo-om!" (*walks away embarrassed*)
Me: Sorry, Papi! You know I had to go there! LOL!
Looking back at that "second decade" paragraph, I realize we are just starting out a VERY important decade. Which leads me to this message for my son, Chris:
Papi,
Dude! You are ELEVEN YEARS OLD today!!! Happy Birthday!!! Daddy & I love you a TON and we love all the amazing things we've shared throughout your first decade of life.
As you start this new decade, from today as you celebrate turning 11, until you turn 20, Daddy and I will be right here, loving you and praying for you Every. Single. Day.
You know we won't get a lot of things right as parents. But we will ask God to give us wisdom and to give you everything you need to become the man He created you to be.
We can't wait to get this party started! I know this decade it's going to be just as good or better as the one we just passed!
"For I know the plans I have for you, declares the Lord, plans for welfare and not for evil, to give you a future and a hope." ‭‭Jeremiah‬ ‭29:11‬ ‭ESV‬‬
Love you!
Mami
***
And thank YOU for reading my blog today! Share it with someone & inspire them to write a "story of your life" for their kids!
Laughing (and celebrating) thru life,
Coppelia