*You may find affiliate links for things I love! At no extra cost to you, I could receive a small commission if you click and buy thru my links. Thanks! ~Coppelia
It's true! There are magical moments that make real life seem like a movie.
I'm living one today.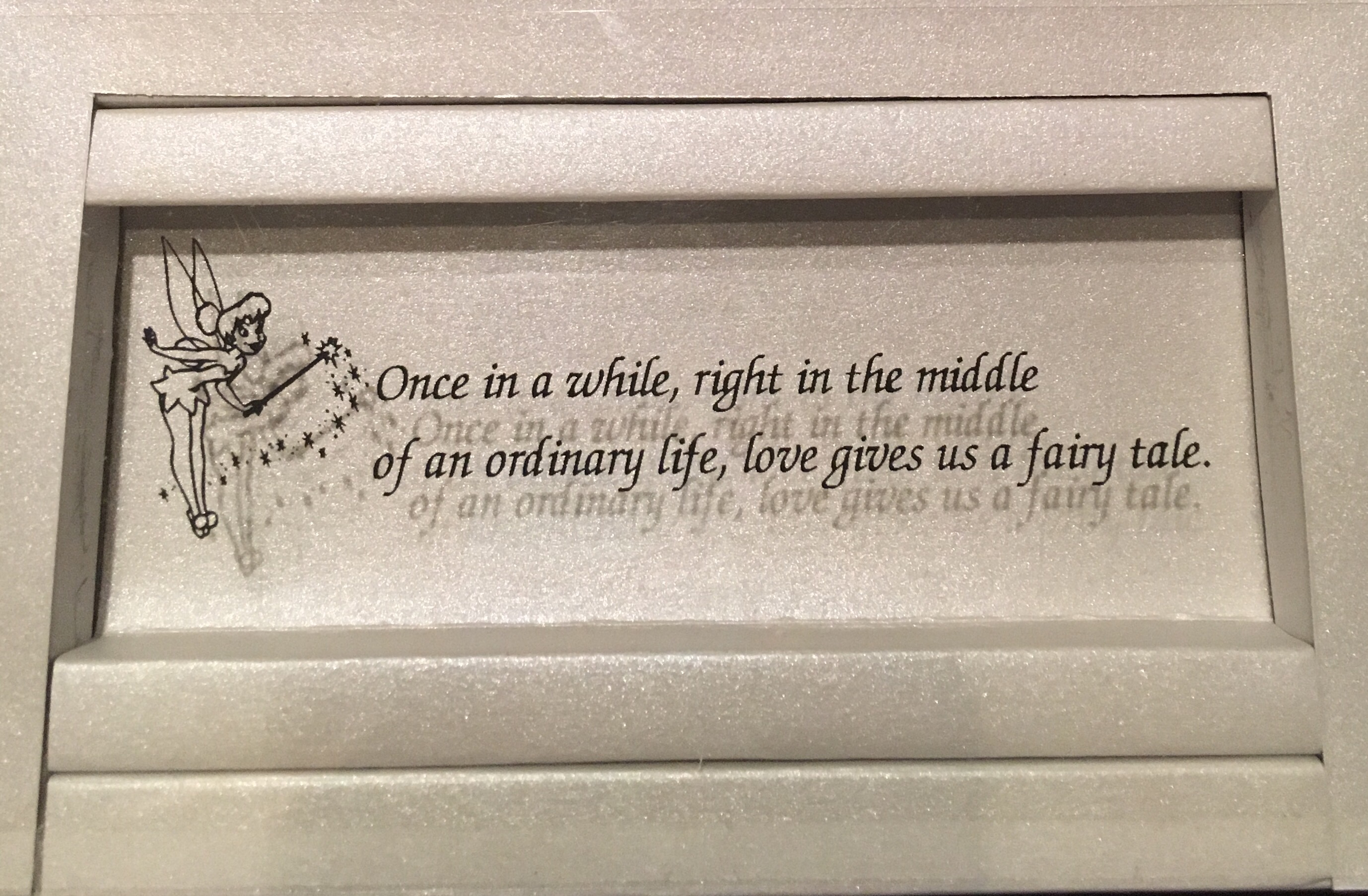 Once in a while, right in the middle of an ordinary life, love gives us a fairytale.
This is my cousin Ninna's sparkly silver invitation to her magical Disney wedding!
I've been cherishing and re-opening it for months, dreaming of how beautiful her magical fairytale wedding will be!
The RSVP said July 1st, 2016th. But it was hard for me to know for sure if we could RSVP yes. It was hard for me to think about July at all.
July 26th was the date my hubby Adam would be at MD Anderson Cancer Center in Houston, Texas for brain surgery to remove a tumor.

It was really hard to know on July 1st how to plan for the following weeks.
I was tentatively, but hopefully, dreaming that we'd be celebrating a wedding, a big family reunion and my hubby's great health report at Disney World in the fall!
I was praying, trusting God, that no matter what, everything would somehow work out.
And today, I'm living the kind of magical moment I had been hoping for … the scene in the movie when you were holding your breath and THEN …
… you realize there IS going to be a Happily Ever After!!!
Right now, as I type this, we are just hours from the most magical place on earth!
Our kids could not be more excited!
My six-year-old daughter has been setting little things aside for her suitcase, including her sparkly Mickey ears.
She was excited to pick out two adorable matching little Elena of Avalor (Disney's Latina princess) gifts for her and her little cousin!
My 10-year-old son was excited to pick out a birthday gift, plus matching Star Wars T-shirts, for him and his cousin!
This is not just a family celebration with relatives that have not all been together in the same place since 1994.
This is a miracle.
I am thankful that my cousin Ninna and her prince Rob decided on such a beautiful, magical place for their fairytale wedding.
I am thankful that my husband's health is practically perfect in every way after the surgery and we are able to travel and enjoy the Disney parks to the fullest because of God's amazing blessings.
And I am thankful for this opportunity to gather with my extended family and celebrate love, as Ninna and Rob get married.
Thank you, Lord.
A dream is a wish the heart makes and I am thankful that this dream came true.
Laughing through life and feeling supercalifragilisticexpialidocious-ly wonderful,
Coppelia