*You may find affiliate links for things I love! At no extra cost to you, I could receive a small commission if you click and buy thru my links. Thanks! ~Coppelia
The New Disney Pirates movie is out!
And I was thrilled to get screening passes for my family to watch Disney's Pirates of the Caribbean: Dead Men Tell No Tales, and for some of my blog readers to enjoy it, too! We got to watch it earlier this week, thanks to Allied Integrated Marketing on behalf of Disney.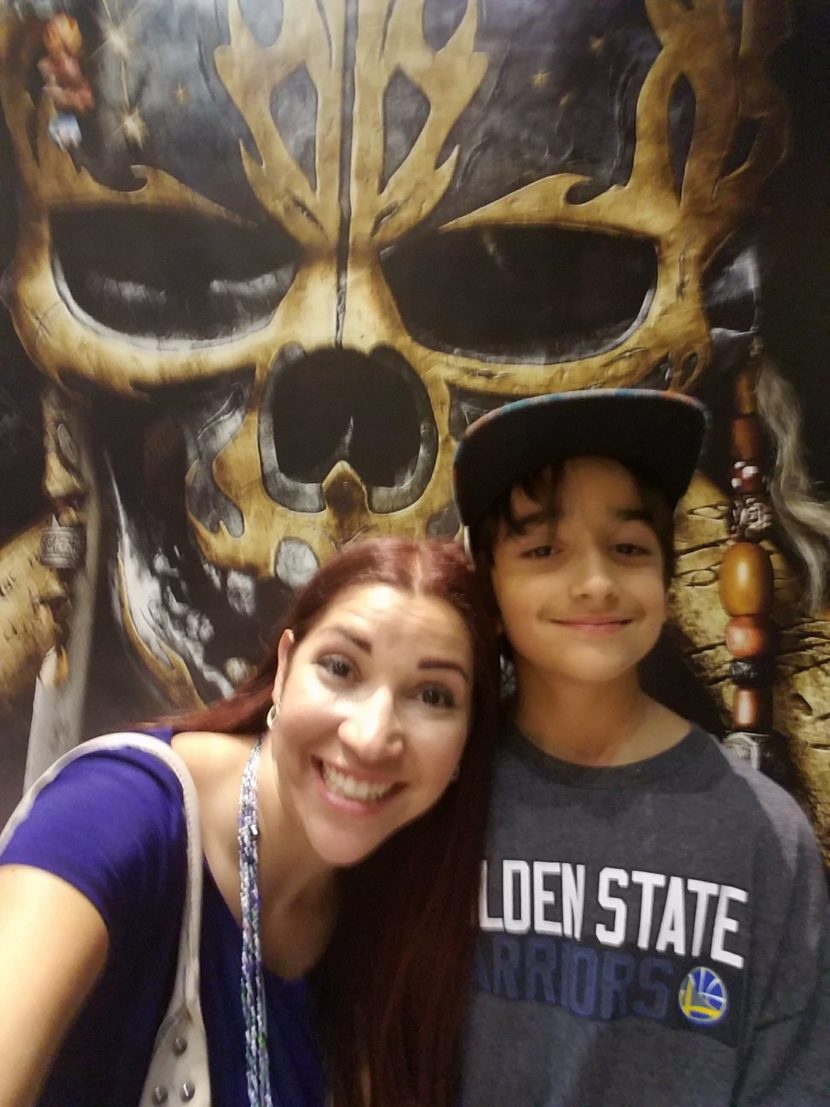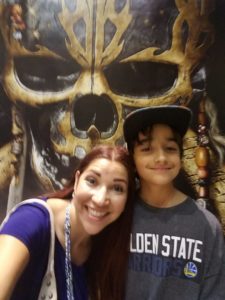 When we walked in to the movie theater, we were all exited to see all the swashbuckling Pirates and Johnny Depp as Captain Jack Sparrow (love him)! I wasn't expecting to see the Father's Day movie of the year!
This is Memorial Day weekend, but Father's Day is less than a month away. Surprisingly, there is a powerful theme woven throughout the movie, where we see children, young and old, longing for reconciliation with their fathers.
I don't want to give any spoilers since the movie is out this weekend, so I'll be careful! 🙂 But I will share a few things I learned about dads in the new Disney Pirates of the Caribbean: Dead Men Tell No Tales movie.
Dads sacrifice (a lot) for their kids.
Without giving anything away, there are two dads who had to give up their children for different reasons. They even push their kids away, believing that it's best for their well-being. Regardless, their love and longing for their children remained unchanged through the years.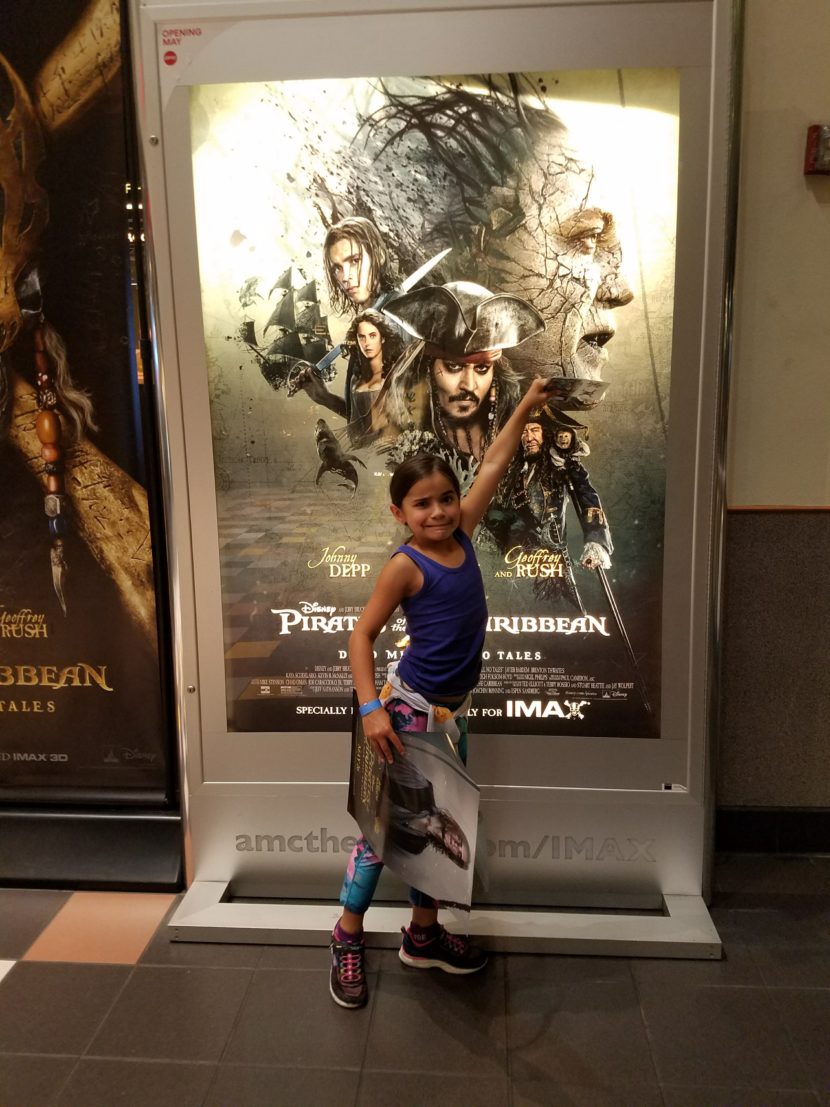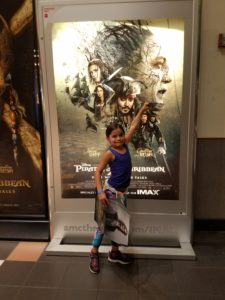 No matter how old you are or how long you've been apart, reconciliation is a dream that never dies.
Again, I don't want to give you any spoilers, but in the movie we see a life-long pursuit. These characters are out to discover identities, break curses, and solve mysteries. At the heart of all this searching, it's simply children wanting reconciliation with their fathers. I loved it.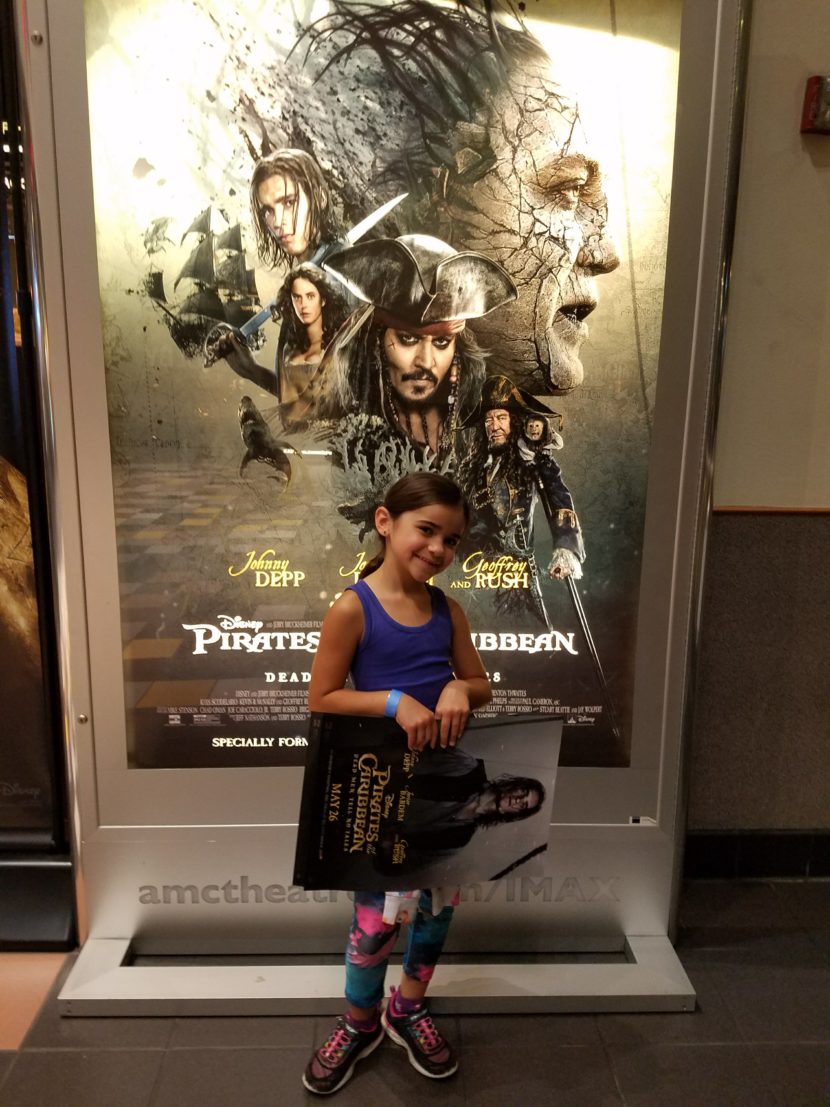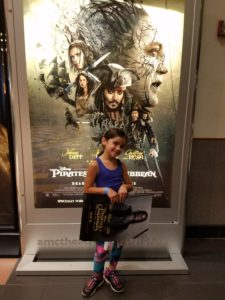 You'll always be your Dad's son or daughter, no matter what.
I know this is a movie, but just as it is in real life, things are not always easy to fix. Things get messy and we don't always get the happy ending we would like. Even though I LOVED the ending of this new Disney Pirates movie, there are some issues that are left with a sort of poetic pirate ending. And as it is in great movies, we can see ourselves reflected in the characters and their story.
My dad, in a similar way to Captain Hector Barbossa in this Pirates of the Caribbean: Dead Men Tell No Tales, can be very witty.
My dad is a pirate with a pen.
I keep all the greeting cards my dad (and mom) write. They're both very special. My mom's cards are full of love and wisdom. My dad tends to be very poetic and thoughtful. He expresses things in profoundly meaningful ways. It's not just "I love you and am proud of you, my daughter." It's more like "I am blessed to see the treasure you are grow up and sparkle in the sun."
There are dads who are very open and expressive. They share how they feel about their kids. They tell them they are loved all the time. There are dads who coach their kids sports teams. I LOVE seeing my hubby Adam do this for our kids consistently, even when he's been through health challenges. Our kids know they are loved by their Daddy. (My heart melts every time I think about this.)
We all know there are other dads who are abusive or absent. There are dads in prison. Dads who are no longer here. Fatherlessness is at the heart of many issues — crime, gang activity, depression and so many others. When dads are not there, it can cause a lot of heartache. But just like two characters in the new Disney Pirates movie, there's something inside us, a longing, to connect with our fathers. It doesn't matter who they are or why they're not present, we want that connection.
I was surprised to see that fatherhood theme explored in Pirates of the Caribbean: Dead Men Tell No Tales, you know, mixed in with ghost pirates, ghost shark attacks and the hilarious Jack Sparrow guillotine scene that my 7 year old daughter was laughing about after the movie!
You might end up watching the Disney Pirates over Memorial Day weekend. If it's still playing in about 3 weeks, you might catch it on Father's Day weekend. Or somewhere in between. Or when it comes out on Blu-ray, DVD and digital.
I hope the movie reminds you that pursuing a relationship with dad is always worth it.
I don't know what your situation with your dad is. If it's great, you are so blessed! If it's less than perfect, there's always hope that things could get better. I have a friend who thought she'd never talk to her dad who had been in and out of prison. She felt like God wanted her to forgive her dad. She did. He got out of prison, and their relationship is better than ever! Incredible!
Those stories might be miraculous and rare, but miracles still happen!
At the end of the day, I believe there is a Dad who loves His kids unconditionally. We'll find Him when we search for him. He's a Father who never abandons us. As a Christian, I believe Jesus died and rose again so we could be reconciled to Him. And He's got things in store that are WAY better than any pirate treasure!
Laughing (and yo ho-ing) thru life,
Coppelia
And just for FUN, here are a few of my favorite Piratey things!
These are affiliate links, which means, if you click and buy, I get a small commission at no extra cost to YOU! YAY!
All 4 Pirates movies so you can binge-watch before taking in Disney Pirate movie #5!
I'm loving this super cool Pirates tee!
Check out this cute Pirates of the Caribbean bangle bracelet. LOVE it!
That bracelet would look great with this cute top! <3
We gotta get the kids a little something, too! Can you believe they have Pirates Fidget Spinners??? Cool!