*You may find affiliate links for things I love! At no extra cost to you, I could receive a small commission if you click and buy thru my links. Thanks! ~Coppelia
I'm SUPER excited about tonight's "Cafe Entre Amigas" with the Spanish women's ministry at Sagemont Church!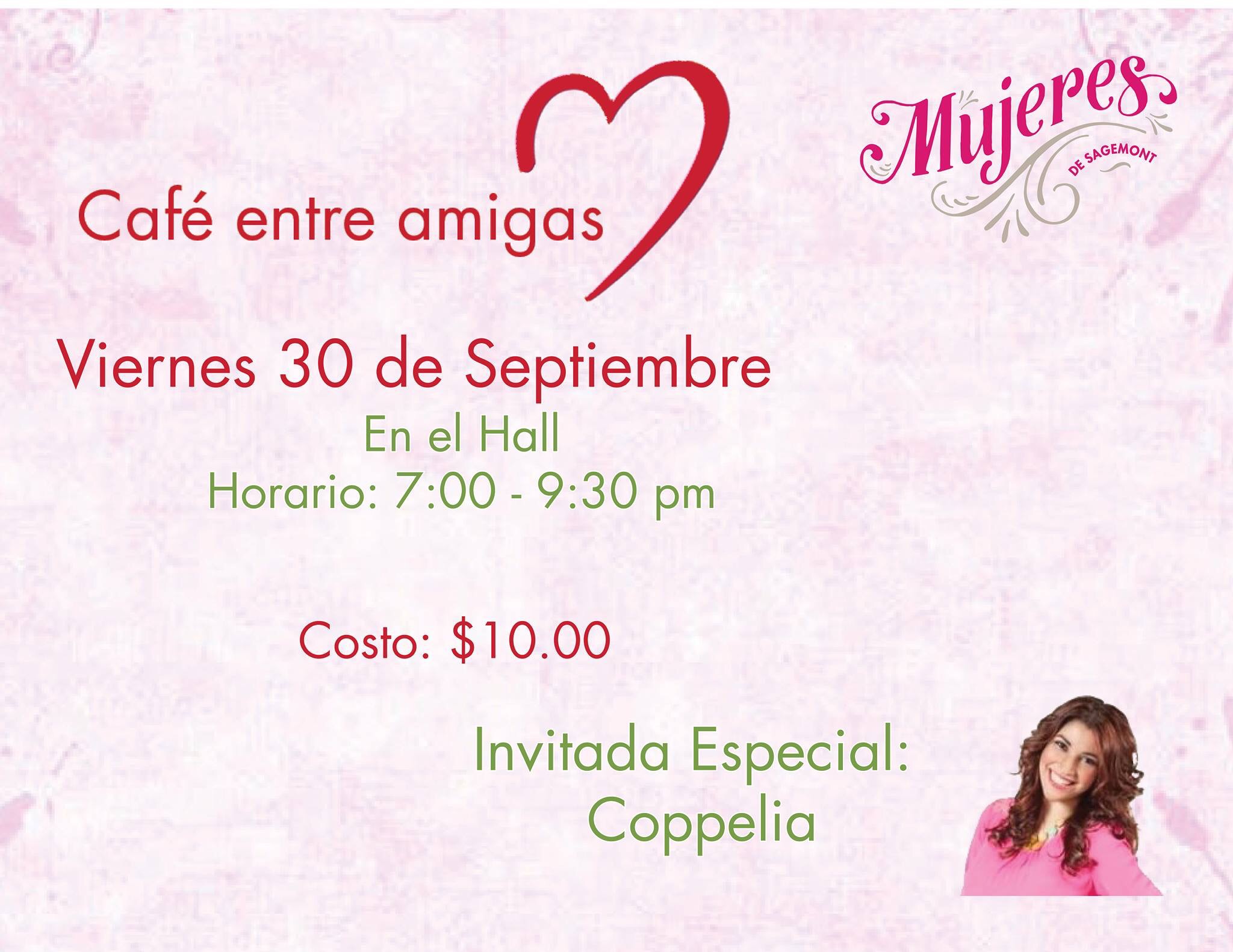 (Translation: "Cafe Entre Amigas" is "Coffee between girlfriends," which is so timely since we just celebrated National Coffee Day yesterday! I'm celebrating again today. And I'll probably celebrate aagin tomorrow.)
Whenever you get a group of women to hang out for a night, you know anything can happen!!! Granted, we are a group of Christian women, but STILL! That makes it even more exciting … because the truth is with God ANYTHING really can happen.
If we've had a rough week, God can turn it around … and sometimes He uses the women around us to encourage us and bless us.
If we feel like the last thing we need is "another church gathering," that's often THE event where we experience a breakthrough, hear just the message we need, or get a breath of fresh air to give us that push to keep going. (I can't tell you how many times that has actually happened to me.)
The message I'll be sharing as the guest speaker will be about how you Confía (trust) and Espera (wait) on God.
It's kinda funny — the impatient person (me) gets to talk about waiting! HA!
But that's actually perfect.
I'm excited to share how God has brought our family through a CRAY-ZY YEAR so far. And the CRAY-ZY might not be over! But that's ok! That's the whole point.
Regardless of what happens, when we are trusting and waiting on God — His perfect timing is always, you know, perfect.
He is faithful even when we are faith-less.
He loves us when we feel unlovable (especially then.)
If you're in the Houston area, come join me at Sagemont Church tonight "en español!"
Invite a spanish-speaking friend! Trae una amiga (o a todas tus amigas!) 
There's more info here.
I pray this will be a blessed night for all of us to experience God in a beautiful, life-changing way.
Laughing (and trusting God) through Life,
Coppelia