*You may find affiliate links for things I love! At no extra cost to you, I could receive a small commission if you click and buy thru my links. Thanks! ~Coppelia
I'm SUPER excited because the new Cars 3 movie comes out this Friday, June 16th! But I'm even MORE excited that our family received passes to the Cars 3 screening in Houston tonight … in 3D! HUGE shout out and thanks to the sponsor, Allied Integrated Marketing on behalf of Disney. Woohooo!!!
And in honor of all the excitement (and because it's also my BIRTHDAY WEEK (woohoo!), I have a little something special for YOU! Check out this top 10!
Top 10 Summer Family Fun Activities and Snacks,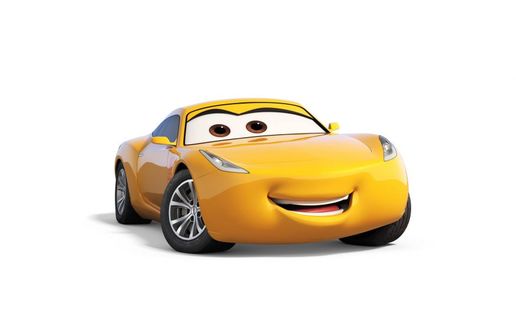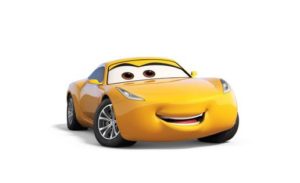 inspired by new Cars 3 character, Cruz Ramirez!
If you know me, you know I'm a Disney freak of all things Disney. 🙂
But the Cars movies rev up the engine of my heart in a special way.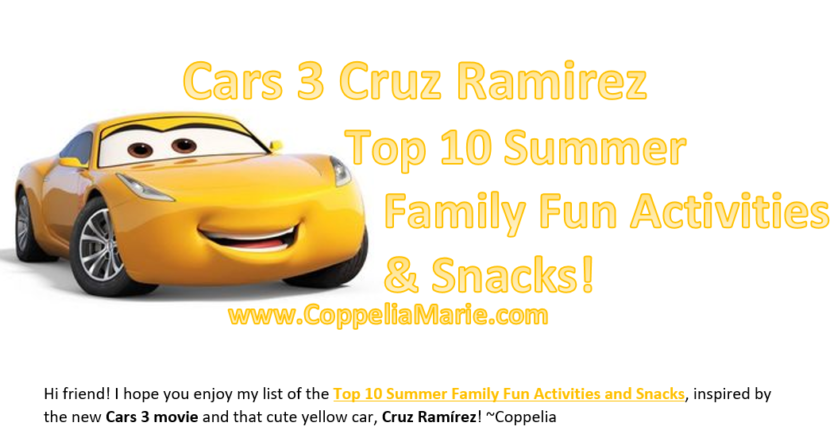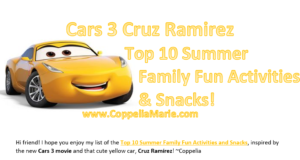 My son was born in 2006, just 2 months before the first Cars movie came out in March of that year. He grew up with Lightning McQueen pillows, a little camping tent, and all the Hot Wheels versions of the Cars characters. We had a Lightning McQueen special edition Leapster 2 educational gaming system. Of course, we also had a ton of Cars books that we got from the library or at the bookstore.
The other day we were talking about that and my now 11 year old son said, "Mom, that was back when Cars was my LIFE!"
Awwww!
Yes, Papi. And now I can't wait to plan a trip to Disneyland in Anaheim, California! It's not just because my son was born in the Golden State. Disneyland is where you can visit Cars Land!
While we plan that next Disney trip, I'm excited to share this fun Cars 3-inspired Top 10 list of activities and snacks with YOU!
Click this link for your FREE Printable:

If your kids love all the Cars movie and can't wait to see the new one, Cars 3, that is out this Friday, June 16th (yayyyyy!!!), then check this out! It's a way to get excited about the movie … and then keep the celebration going all summer long! 😀
Laughing (and cruising or "Cruz-ing") thru life (ha!),
Coppelia