*You may find affiliate links for things I love! At no extra cost to you, I could receive a small commission if you click and buy thru my links. Thanks! ~Coppelia
This Christmas could have looked very different.
Less than a year ago, I quit my full time radio job to pursue writing, speaking & singing dreams.
My hubby & I were praying, trusting and seeing God's hand on each decision we made as a couple. And we saw God open some amazing doors, right off the bat!
I co-wrote an original song with a friend and got to sing it on TV! (Gracias, Jaime!)

I flew to California to sing & work on writing my first book!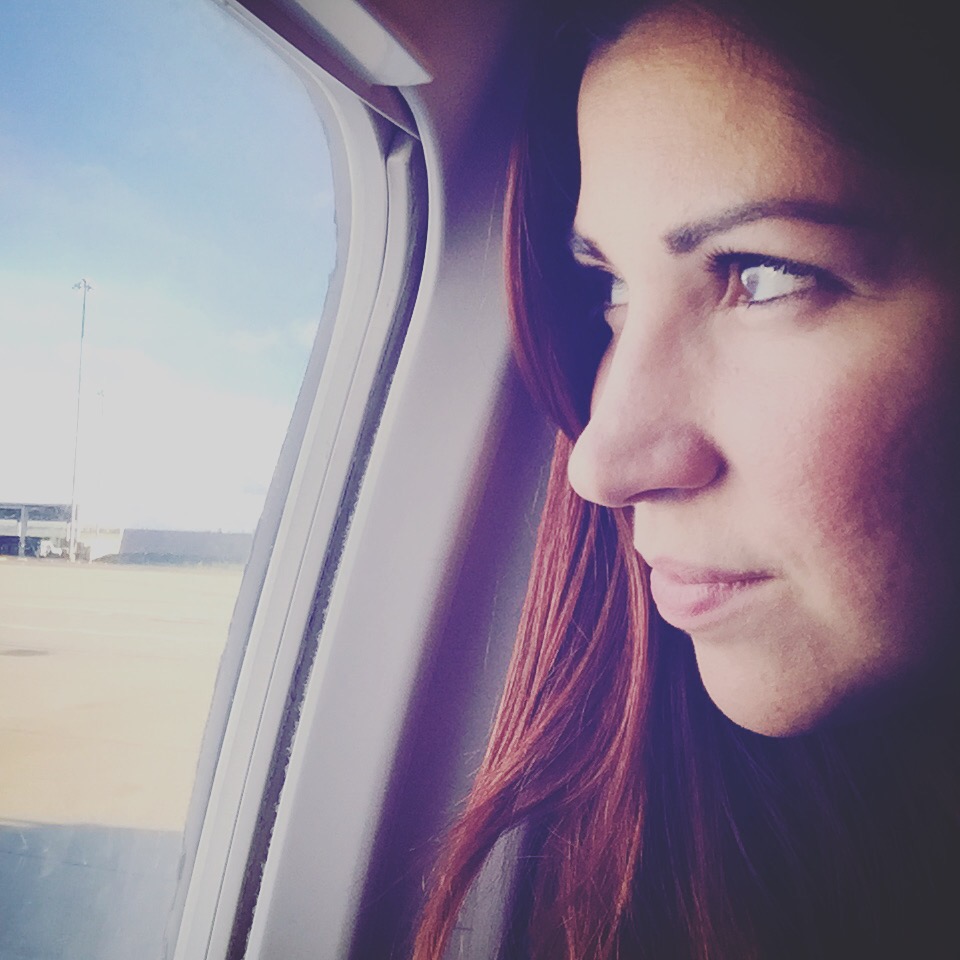 My calendar surprisingly started filling up with speaking & singing engagements!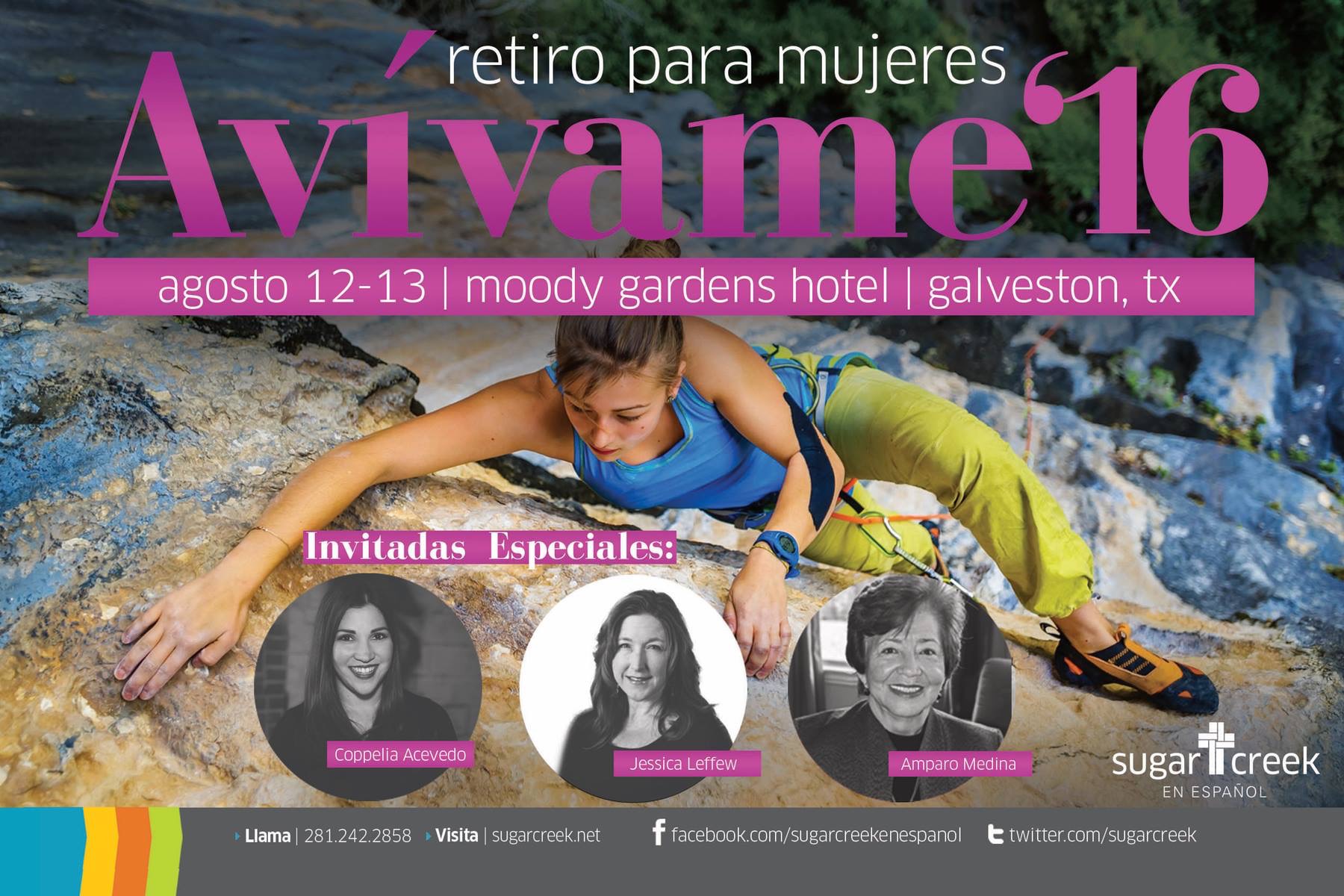 The dreams were coming true!
And then April came and my future froze.
I was afraid that if I thought about the future too hard, it would shatter like glass.
My hubby had a seizure which left me in a tailspin. Twelve years earlier, in 2004, he had a seizure that led to the discovery of a brain tumor that, at the time, was thought to be a high-grade malignancy.
Thankfully, thank God for many answered prayers, it turned out to be benign. And for twelve years we lived with the occasional MRI confirming that his health was perfect.
The seizure in April of this year was unexpected, unwelcome and very intrusive into my year of dreams.
From April to July, it seemed like I was holding my breath. I didn't want to think about the future too hard. Everything felt so unstable. I felt shaken.
Then July came and went. We spent six days at M.D. Anderson cancer center where Adam had brain surgery and the 2nd benign tumor was removed. He woke up from surgery unable to move his left side. His parents came from Puerto Rico to help us thru this scary, difficult time. And six miraculous days later, with his left toes still barely awake, we WALKED OUT OF THE HOSPITAL.
Praise God!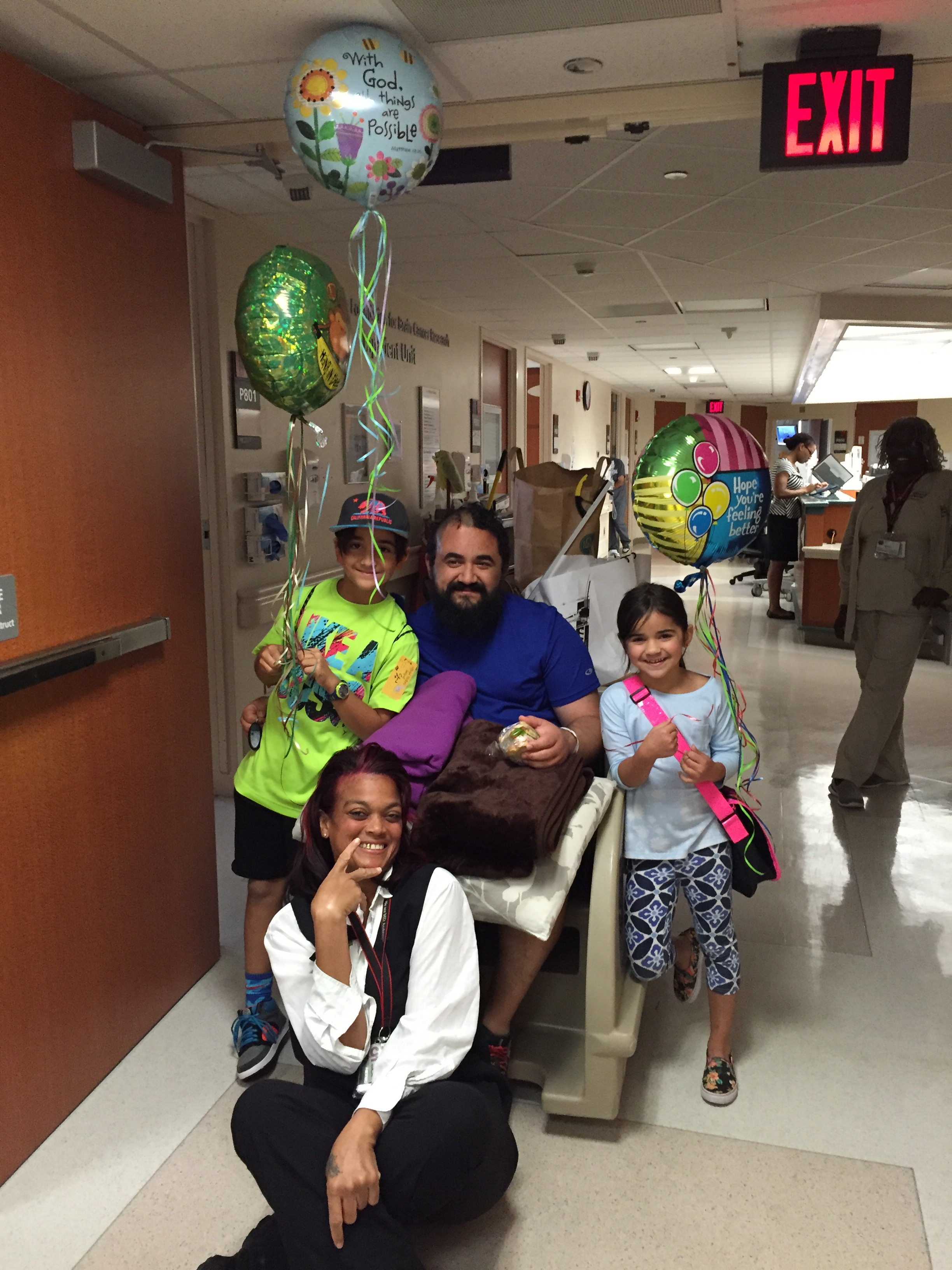 Not only that, just a few weeks later we were cleared by the neurosurgeon to drive 13+ hours to my cousin Ninna & her prince Rob's fairytale wedding at the most magical place on earth: DISNEY WORLD!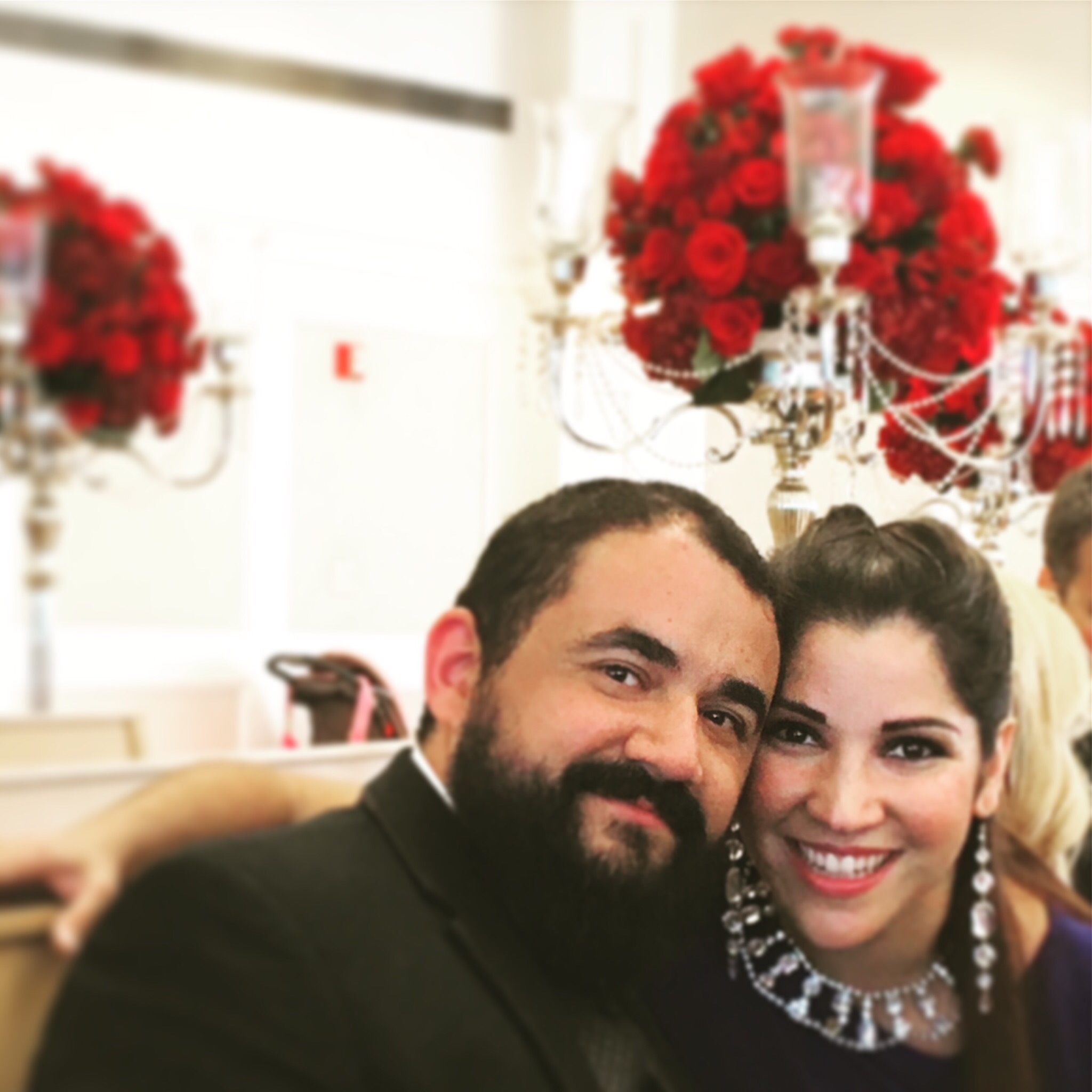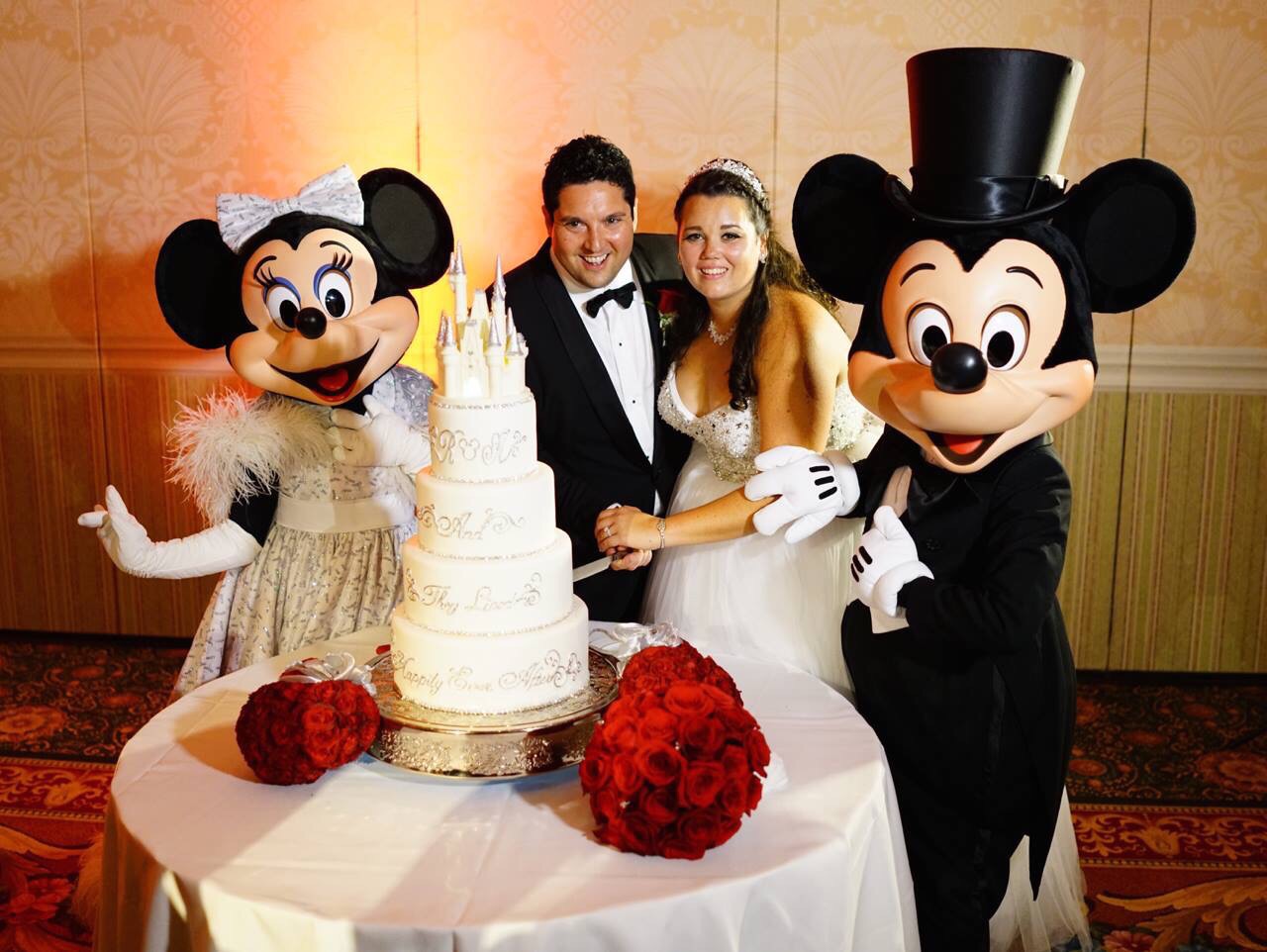 I keep YELLING IN ALL CAPS because this has been a crazy year … and yet, we have made it thru some wild times all the way to Christmas weekend.
If the past few months of miracles & dreams were not enough, this past Saturday and Sunday, Christmas Eve and Christmas Day, pretty much took my breath away.
We woke up on Christmas Eve excited to hear my 7 year old daughter sing the BIG Happy Birthday Jesus solo she had auditioned for weeks before. She really, really wanted to get the solo, and I remember encouraging her to do her best, but understand that the judges had to pick only two girls and not everyone would get the part.
She screamed when we told her she got the part!
And Christmas Eve, it was almost surreal to stand under the beautiful, awe-inspiring Worship Center at Second Baptist Church, where daddy was working with the tech/audio team, big brother Chris ended up filling in as a "last minute shepherd"in the cute kids nativity (!), I got to sing a solo in "Español" (!) and Allyson was making her big debut.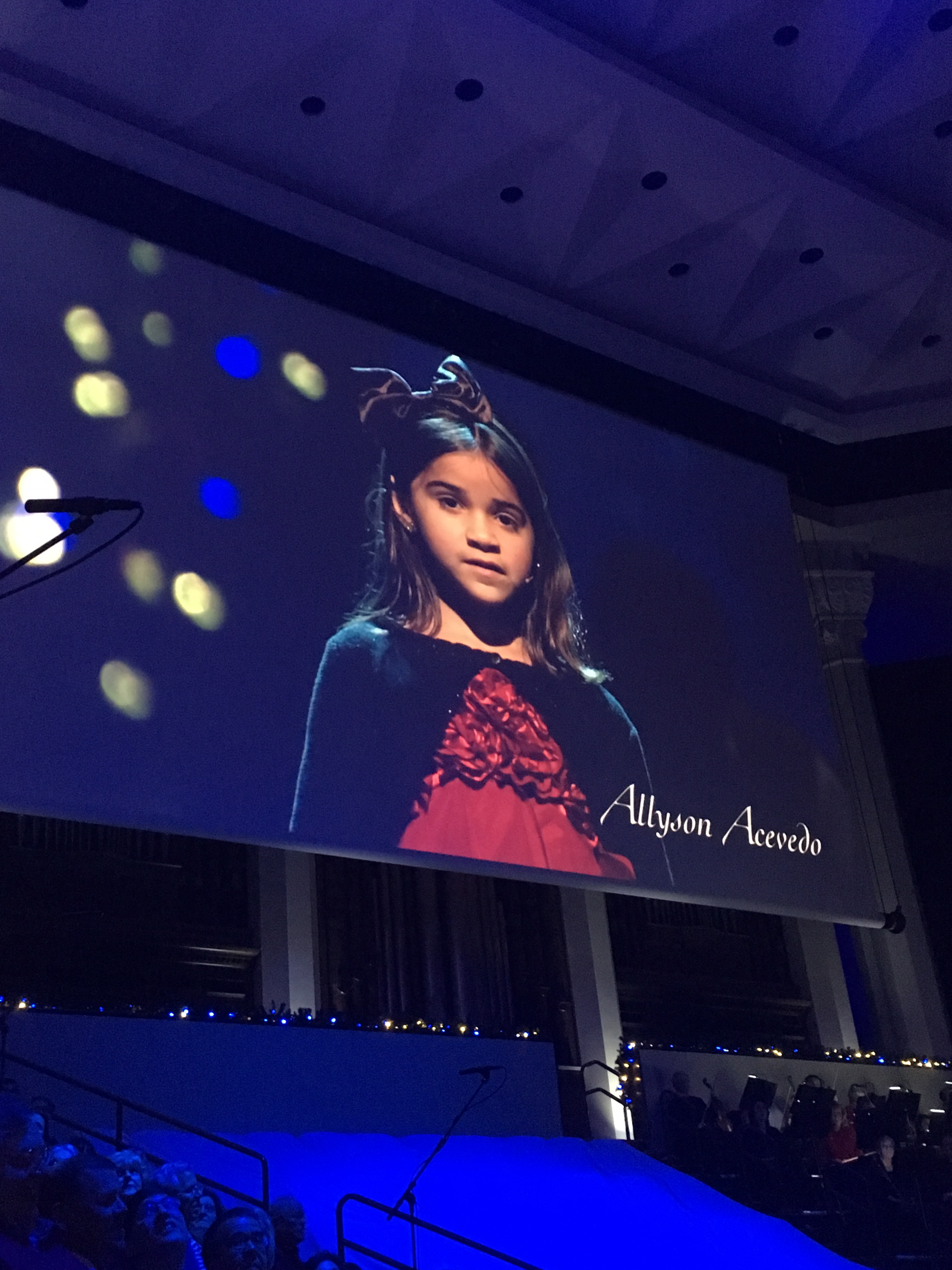 Dreams, people. This is the stuff of dreams. And they do come true.
God answers prayers!
And I'm not yet done counting all our Christmas Eve blessings!
My mom, who had her first surgery on December 9th, was cleared to drive from Dallas to Houston and felt well enough to come with dad. They didn't want to miss their grandbaby's big debut!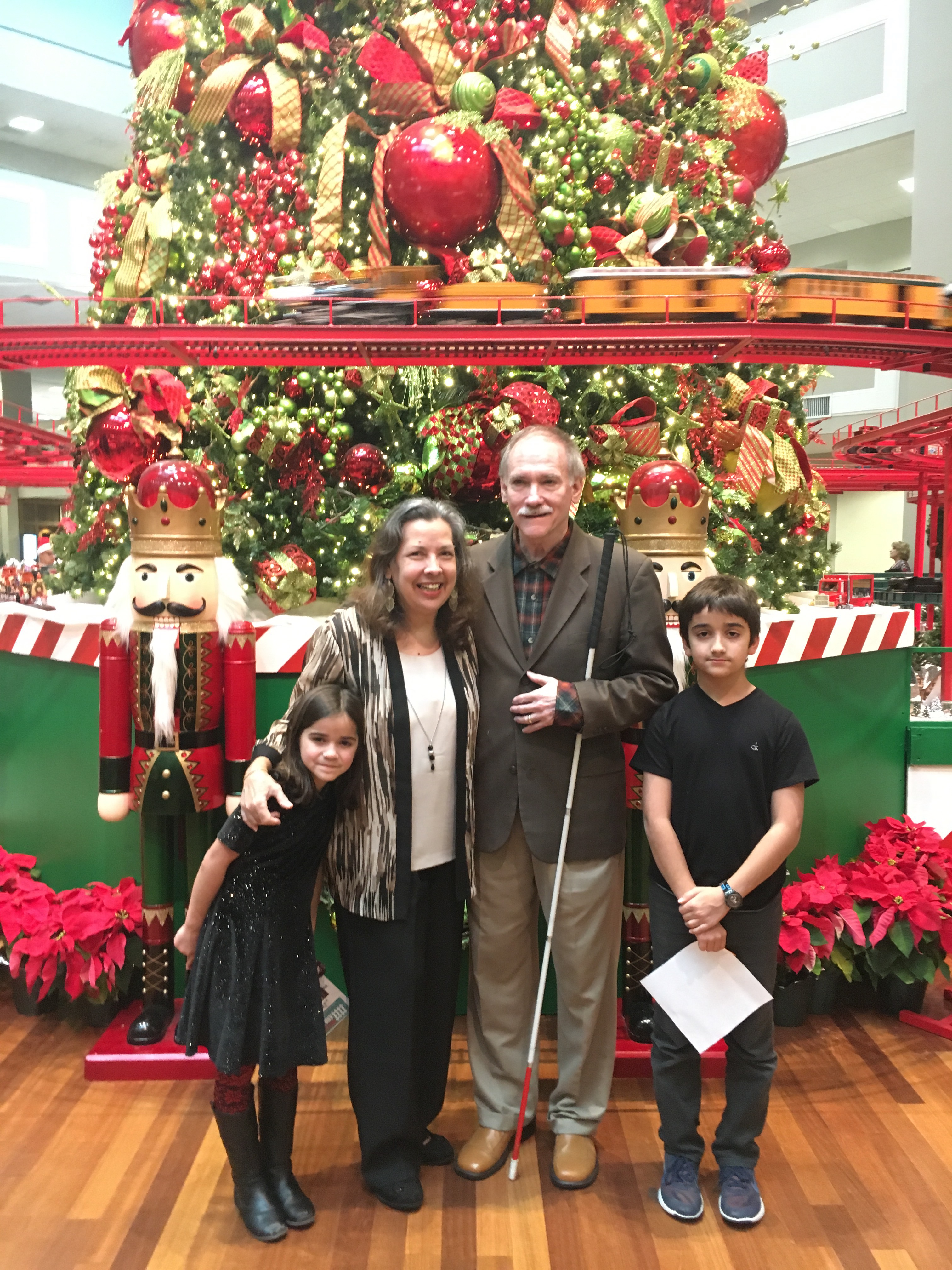 And the end of that Christmas Eve service, after the last minute shepherd had worshipped Jesus and the birthday song had been sung, the church went dark.
Then, one by one, candles were lit until the whole place, thousands of people at once, filled the room with a beautiful glow, as we all sang Christmas carols.
At that moment, it was like time froze again, but this time I welcomed it. It was a moment of gratitude and Joy that made all the instability and fear of the previous months melt away in the beautiful candlelit glow.
I could wrap it up at this point, but we ended the night with a new tradition of eating at Pappasitos Mexican restaurant with our dear friends the Boutwells and our families. What incredible blessings!
I definitely went to bed the night before Christmas feeling #blessed.
Laughing (and caroling) thru life,
Coppelia