*You may find affiliate links for things I love! At no extra cost to you, I could receive a small commission if you click and buy thru my links. Thanks! ~Coppelia
It's not every day you get a Facebook message from someone you've never even met, saying the prayer your kids prayed was answered immediately!
I was like, WHAT???
If your Facebook feed is anything like mine, every now and then people ask for prayer. Sometimes it's a cancer diagnosis, or it could be a job interview. Many times, it's for someone else (a brother, mom, husband or friend.) Sometimes it's people you know; other times it's complete strangers.
No matter who it is, if I come across someone on my Facebook feed who wrote "please pray for ____", I try to stop and at least whisper a quick "Lord, please be with ____ and help them, in Jesus' name, Amen."
The last days of December, just last week, I kept seeing Facebook updates from this guy named Greg Yoder. I only knew who Greg was because his profile said he's the Executive Director of "Keys for Kids". If you're not familiar with them, they have super fun Bible stories for kids! I've known about Keys since my first radio job back in the '90s … and now my kids have the app and ask for the stories! So cool!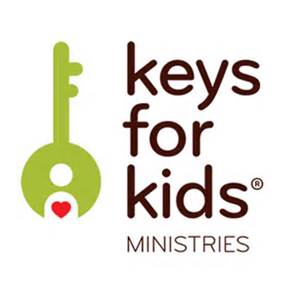 Greg kept posting pretty urgent requests for people to pray for his beautiful teen daughter, Anastasia. Apparently, she was in a lot of pain and doctors couldn't figure out what was wrong. So scary & frustrating!
I could've commented with the word "praying" under Greg's prayer requests, as I often do with so many other requests, and I'm sure that would've been fine.
Instead, I stopped and asked my kids to pray with me for Anastasia. I shared the connection to Keys for Kids with them, so they would know we were praying for the daughter of the guy who is in charge of the app they like!
After we prayed, I went ahead and wrote this short little prayer in the comments under the picture Greg posted of his daughter Anastasia in the hospital:
I'm so sorry to hear this! My 10 & 7 year olds just prayed with me for Anastasia. Father, we are praying for a miracle! We ask that your blood would cleanse & heal, bring comfort & relief, and let an amazing miracle story come out of this ordeal. We pray all these things in the powerful name of Jesus. Amen. Love from Houston! December 30, 2016 at 12:58pm
Just a few hours later, I saw that I had received a private message from Greg (according to Facebook, it was 3:51pm that same day, December 30th).
Coppelia — I would like to thank you for praying for my daughter. I have to tell you something. I read your prayer as soon as it posted and I hope you're sitting down, but right after I ready it to her…God did something spectacular. He granted your request. It was like night and day. One minute she could hardly move and could only speak in one or two word sentences — to being able to sit up, smile and carry on a complete conversation. Coppelia, please tell your kids God uses them to provide miracles in people's lives — even half way across the country. THANK YOU.
WHOA! WHAT?!? YES!!!!
I was sitting down when I read Greg's message, but I was still stunned! Floored! Shocked! (By the way, I asked Greg if he wouldn't mind if I shared his story here on the blog, and he said go ahead. Thanks, Greg!)
The way God answered that prayer (and so many others) for Anastasia was AMAZING!!! Thank you, Lord!
As soon as I could, I told my kids. I couldn't wait to share the answered prayer with them!!! It's like you know prayer works, but these instant, miracle answers are EXTRA cool! 🙂
In our family, we have seen many answers to prayer, and I always try to make sure we thank God, whether it's that we got home safely after a long day of school, errands, sports, church rehearsals and Starbucks stops; or when it's HUGE answers to prayer, like when daddy had another brain tumor (praise God, he's in pretty much perfect health after the surgery this summer at MD Anderson!)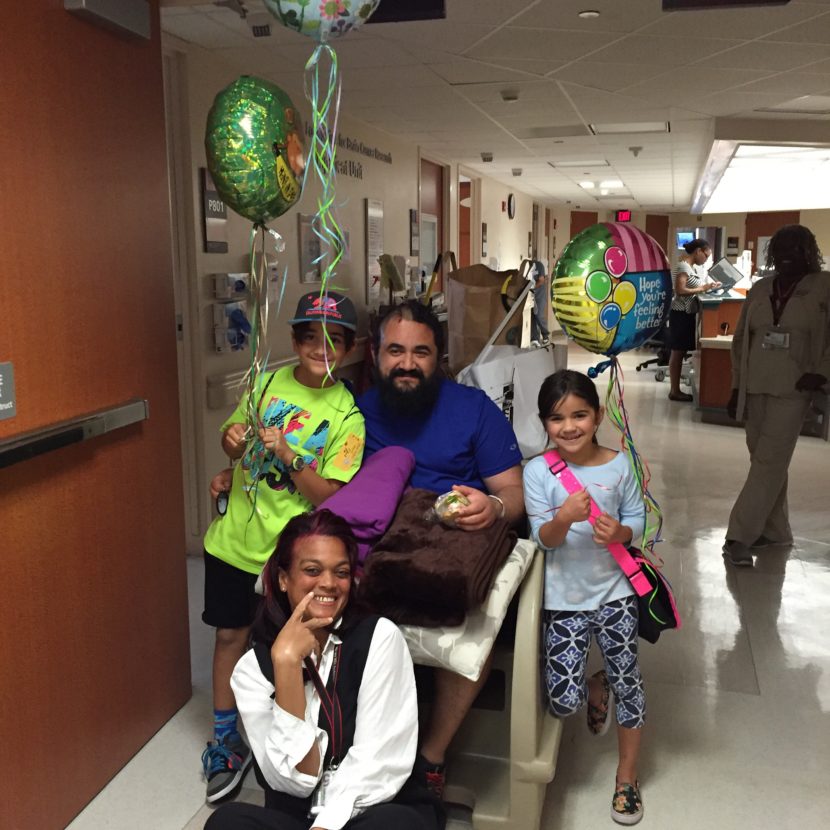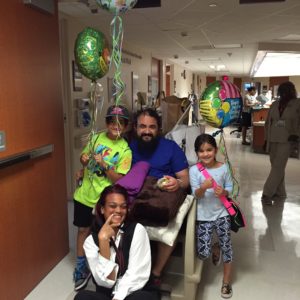 And when Abuela (grandma) had major surgery just a couple of weeks before Christmas. We're still SUPER thankful that she was cleared by the doctor to drive and spend Christmas with us!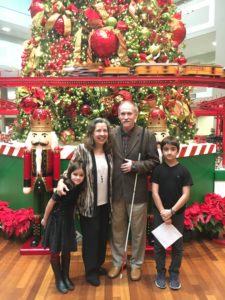 It's good to pray, and then it's good to praise and thank God for His answers!
By the way, my kids' response was SO cute when I told them about Greg's message! Here's how the conversation went:
Me: "Guys! Do you remember the girl we prayed for, Anastasia? Her dad is the boss at Keys for Kids, remember?"
Kids: Yeah.
Me: (I read Greg's message to them.)
Kids: (big eyes and "wow" mouths!)
We stopped and said a short little prayer of thanks to God and had a little "praise party" in the car! Thank you, Jesus!
I think the biggest thing for me (other than Anastasia feeling better, praise God), was the faith-building that happens when we see God at work.
I hope and pray that, just by reading this, your faith is strengthened so that you pray more, whether it's a short Facebook prayer written out on someone's page, or scheduled prayer time that you set aside just to talk to God for a while.
I truly believe God answers our prayers.
Sometimes, it's instant and miraculous! (WOOHOO!)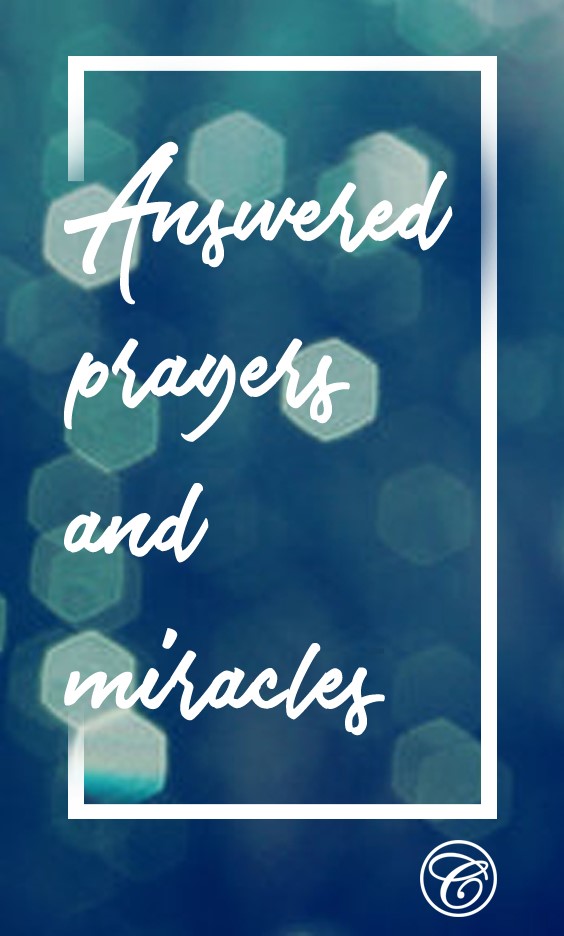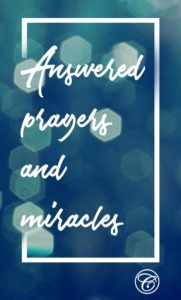 Other times, it can take years or the answers are not exactly what we were hoping. We may never even see the answers this side of Heaven!
My great-great-grandma "Granny" prayed for her whole family, but she didn't get to see my mom become a Christian in her 20s, and raise her family to know and love Jesus.  It was still an awesome answer to prayers that are making a huge impact long after they were prayed.
So, in 2017, let's pray! God is listening and He really does answer!
Laughing (and praying) thru life,
Coppelia