*You may find affiliate links for things I love! At no extra cost to you, I could receive a small commission if you click and buy thru my links. Thanks! ~Coppelia
Disclosure: This shop has been compensated by Collective Bias, Inc. and its advertiser. All opinions are mine alone. #GrowingUpPurina #CollectiveBias
Meet Ella!
Our family adopted our puppy Ella from the Texas Boston Terrier Rescue one Sunday afternoon. We loved stopping at local pet shops when they had adoption events, hoping to find a puppy to love as our own. But it just hadn't been the right time for us to adopt until about a year ago.
My husband fell in love with Ella while the kids were playing with pretty much all the dogs that Sunday. I knew that look in my hubby's eyes … he was not leaving without this dog! Now, the next part was making sure we set her up with the best of everything we could afford.
Ella's (not so fancy) Doggie Bed
The adoption team sent us home with a crate, which we quickly "furnished" with a fancy, cozy doggie bed. That may not have been the best idea. We learned pretty fast that Ella thought the bed was a chew toy, so we switched to blankets for padding! She liked to chew those, too, but they worked! She still loves cozying up like a puertorrican "alcapurria" on the couch with her favorite fuzzy brown blanket!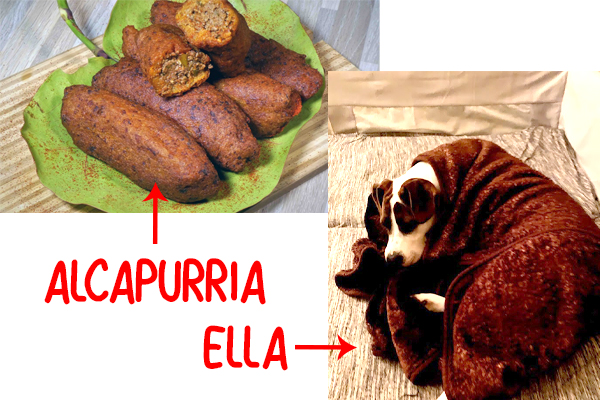 Ella's Favorite Food!
When we adopted Ella, she was 9 months old and a growing, hungry puppy! But we couldn't give her just "any" dog food. My husband used to work at a pet shop and he was VERY picky about Ella's food and snacks. He's always researching and trying to find the best dog food for Ella and we've found that "grain-free" seems to be best for her.
When we got this opportunity to check out Purina® Beneful® Grain Free at Target, we couldn't wait … and apparently neither could Ella! As soon as we got the bag home, she was ready to open it herself if we didn't hurry up!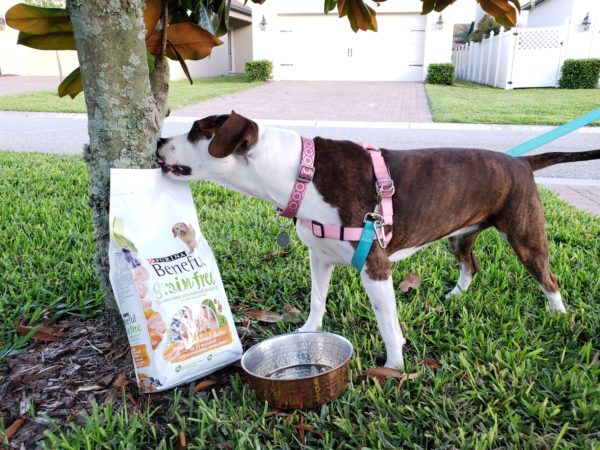 If you have a hungry pup, like our Ella, and you can't wait to try Purina® Beneful® Grain Free at Target, we bought the 4lb. bag! Click the shoppable image below to check it out for yourself!
When the Dog Food loves your Dog Back!
Ella is such a happy, energetic puppy! She needs good dog food that fuels her for those nightly walks and tons of running and playing with our two athletic kids! One of her favorites games is "bacon" … our version of fetch, but with a bacon-scented bone that my son and daughter love to throw and Ella loves to run and fetch!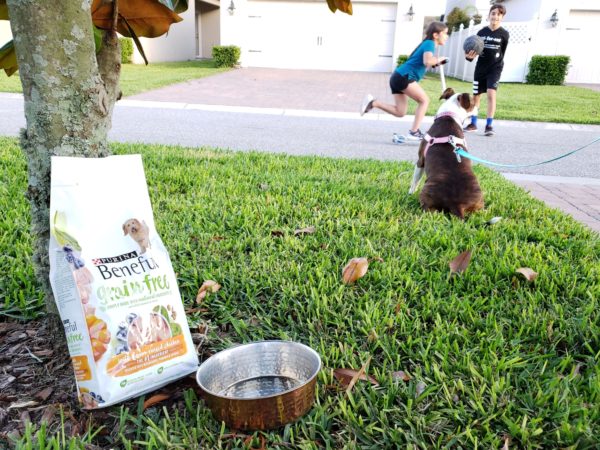 The more we find out about Purina® Beneful®, the more we love them! Ella turns 2 years old this June and we want nothing more than for her to live a full doggy life. The folks behind Purina® Beneful® are all about helping Ella, and other puppies like her, live to the fullest by filling their favorite doggy bowls with ingredients that are real and wholesome. What's not to love? Plus, we're talking about ingredients that are healthful AND flavorful, too! (Ella's wagging her tail in agreement!) 
Dog lovers unite!
If you have a puppy (or are dreaming of adopting one soon), you might be surprised to learn that one of the passions of this company, Purina®, is to connect pets and people. They truly believe that fueling this passion, they are helping to build strong communities, which lead to a better world. (Wouldn't you agree?)
Purina® believes that those three simple pursuits (connecting pets & people, building strong communities and shaping a better world) are key to a future of Health & Wellbeing.
Click here to visit the Target website and find even more awesome Purina® products!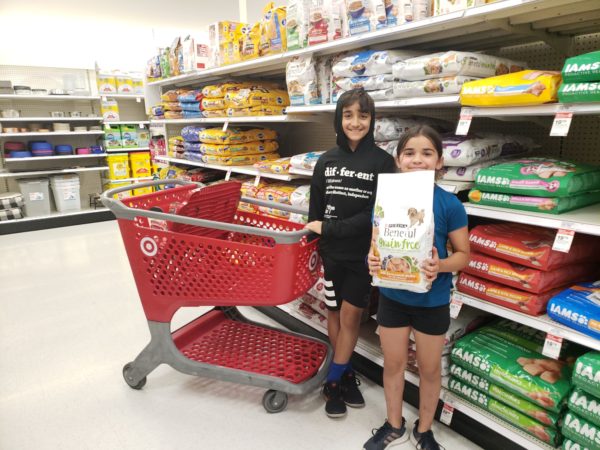 Helping Your Puppies Live Longer!
If it wasn't enough to know that Purina® is passionate about connecting pets & people, they're also making nutritional breakthroughs. They are innovating, discovering new possibilities and helping your pets (and Ella, of course) live long, healthy lives!
Purina® is accomplishing this by leading the industry. They are committed to quality and exceeding safety standards. In fact, safety is a promise they make to pets AND their humans.
Imagine that you have 500+ scientists around the world, backed by 85+ years of Purina® research, making sure you have the best possible product, the next time you pick up a bag of Purina® Beneful® at Target!
You can find out even more at Purina®.com.  So your favorite puppy can enjoy #GrowingUpPurina!
Laughing (and playing "bacon" with Ella) thru life,
Coppelia