*You may find affiliate links for things I love! At no extra cost to you, I could receive a small commission if you click and buy thru my links. Thanks! ~Coppelia
I love Fridays! They kick off the weekend, give us a little extra family time and inspire us to just have FUN, which in our home is spelled c-h-o-c-0-l-a-t-e.
Feliz Dia de los Niños (Happy Kids Day!)
I got the opportunity to create a fun recipe for "El Dia de Los Niños" (Kids Day), so of course I jumped at the chance to make some yummy chocolate cupcakes! We looked at www.QueRicaVida.com for inspiration and found a few recipes that were kid-friendly. Bonus: they used simple ingredients like cake mix (easy!) You can check out the recipe below. I'm super excited to share this sponsored* post with you!
Since we were looking for chocolate cupcakes, we got extra inspiration with a box of Cocoa Puffs that the kids easily found at Walmart.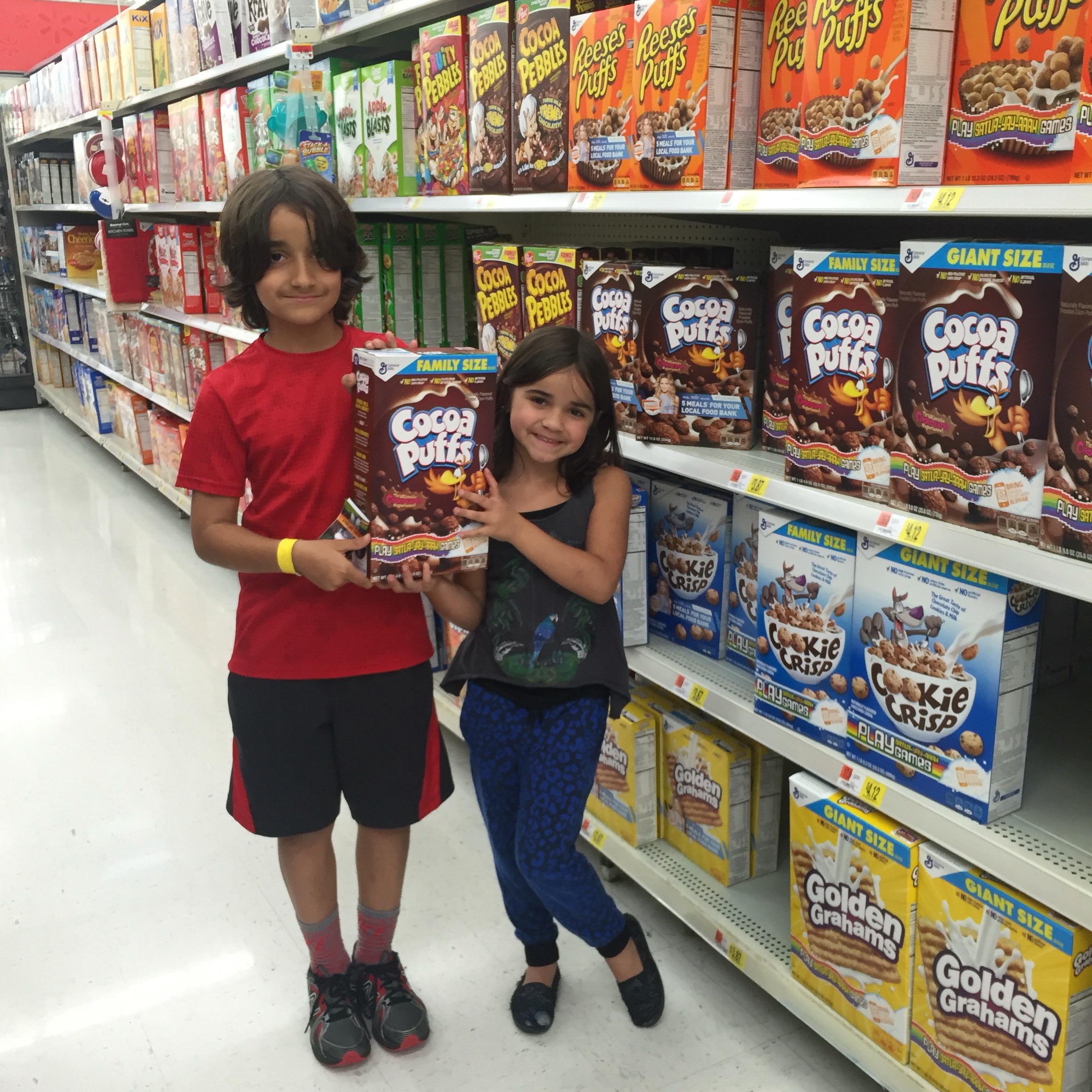 My hubby dubbed them "Cocoa Puffs Choco Cupcakes!" And just to inspire your family to add some fun to your Friday (or some time this weekend), we made this little video!
https://youtu.be/IX8z1yeddpU
(Food Allergy-friendly) Birthdays and traditions
This is a family tradition that started with my daughter's 2nd birthday.
Because of her dairy allergy, we decided to attempt vegan cupcakes with a recipe that my vegan friend Jenni gave us for strawberry cupcakes. It was so simple! Just strawberry cake mix and Sprite! We found vegan chocolate frosting and colorful sprinkles and voila! Happy 2nd birthday to our little princess!
After that, we attempted some successful Pinterest cupcakes, like our Pokemon balls and footballs (apparently, we can do balls really well!)
And we had a Pinterest fail (We went for XBOX Halo Master Chief cupcakes. People thought they were Ninja Turtles. Yeah, that's what we were going for! Turtles! LOL!)
You can also check out this Dia de los Ninos Pinterest Board for more ideas!
This super fun family project has been a great reminder that we don't have to wait for a birthday or other special occasion to spend some time in the kitchen, baking and making sweet memories.
Go have fun and enjoy this weekend with your family!
Thanks for reading!
Laughing through Life,
Coppelia
*Disclosure: This is a sponsored post that may include affiliate links. I am receiving compensation in exchange for this post. If you click on the affiliate links and make a purchase, I receive compensation, at no extra cost to you.  All opinions are mine. 
COCOA PUFFS CHOCO CUPCAKES RECIPE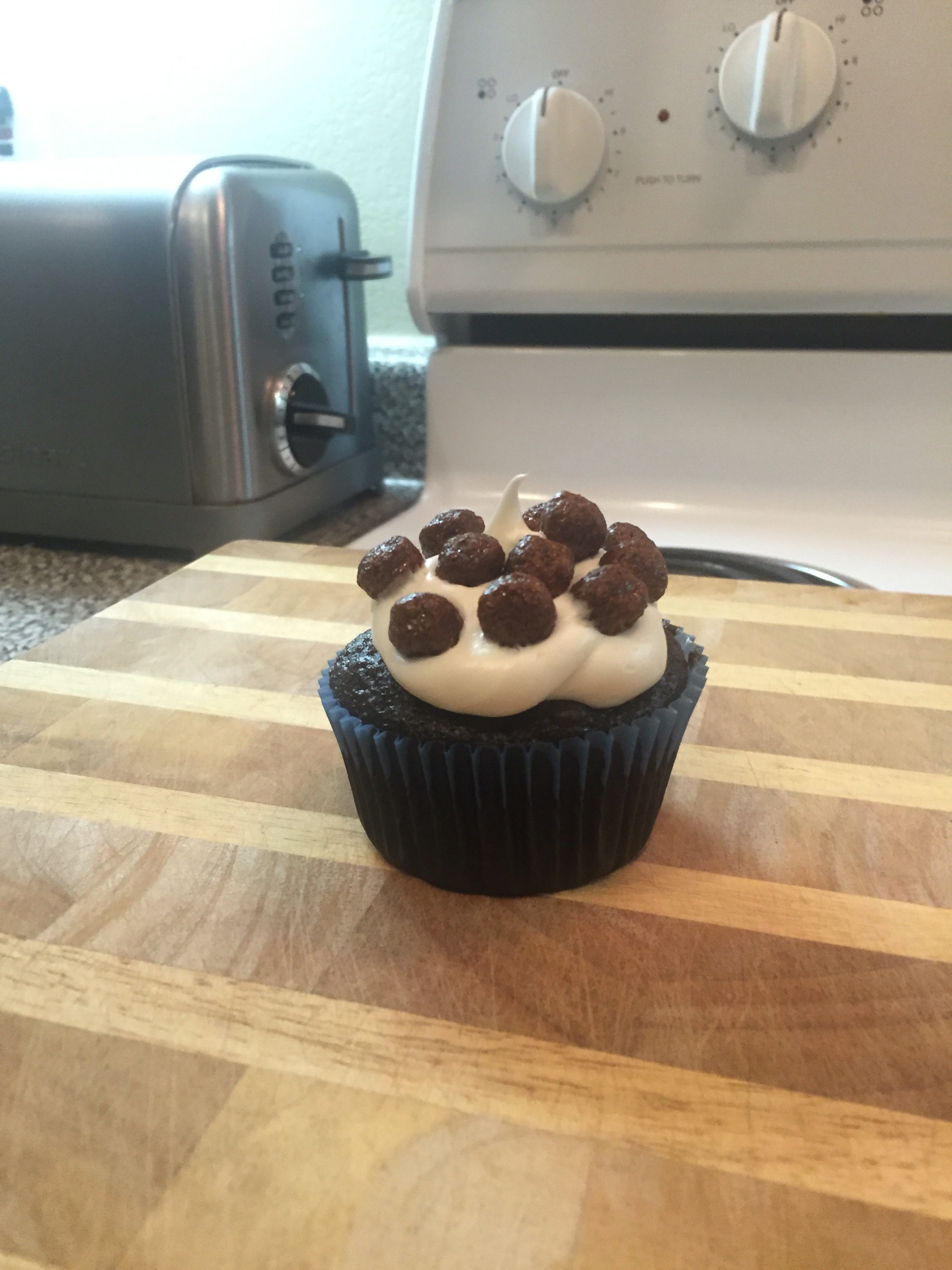 INGREDIENTS
1 Box Dark Chocolate Fudge Cake Mix
3 Eggs
Water
Canola or vegetable oil
Cocoa Puffs
White Frosting
DIRECTIONS

Preheat the oven to 350 F
Place cupcake liners in the cupcake pan
Prepare cake mix as directed (mix all ingredients)
(Optional: Add cocoa puffs to the cupcake mix for extra fun!)
Fill cups to about 1/2 full for 18 minutes.
(To test for doneness, insert a toothpick into a cupcake. If it comes out clean, they're ready!)
Let cupcakes cool down
Spoon white frosting into a piping bag (I used a plastic sandwich bag, cut a tiny whole in the corner and voila!)
Swirl the frosting on the cupcake.
Top with cocoa puffs (the kids loved this part!)
Enjoy!