*You may find affiliate links for things I love! At no extra cost to you, I could receive a small commission if you click and buy thru my links. Thanks! ~Coppelia
I love to brag on my husband as a dad. He's one of the best! And in this post, I'm including my dad and father-in-law for being cool grandpas (abuelos), too!
We often hear about absent fathers, so any chance we get to celebrate the good guys, let's take it!
This summer, I've observed, not just the awesome dads & grandpas in my family, but other dads in action, doing the 10 things on this list.
We might be at the end of summer, kicking off the new school year, but that doesn't mean you can't take this top 10 list and use it all year long!
1. Jump into the pool! My dad can be a pretty serious guy, but I wish you could've seen him playing monster of the sea with the kids! They were having a BLAST, trying to escape "Abuelo Godzilla!" Lol!!!
2. Nerf gun battles! My 10-year-old son is specifically into Nerf guns & there's nothing he loves more than running around with Daddy, shooting each other with Nerf bullets! (And even though my husband is recovering from brain surgery this summer, this is one of the things that my son is patiently waiting to do again soon!)
3. Plan a trip! Planning & anticipation is half the fun! In our case, my father-in-law lives in Puerto Rico, and I can't tell you the months of anticipation & excitement it brought to our kids, ages 6 & 10, every time we talked about Abuelo Willo coming to visit! (Granted, this particular visit was to help their son while he recovered from brain surgery, but we used the grandparents' visit something exciting to look forward to and minimize the anxiety over daddy's surgery. It worked!)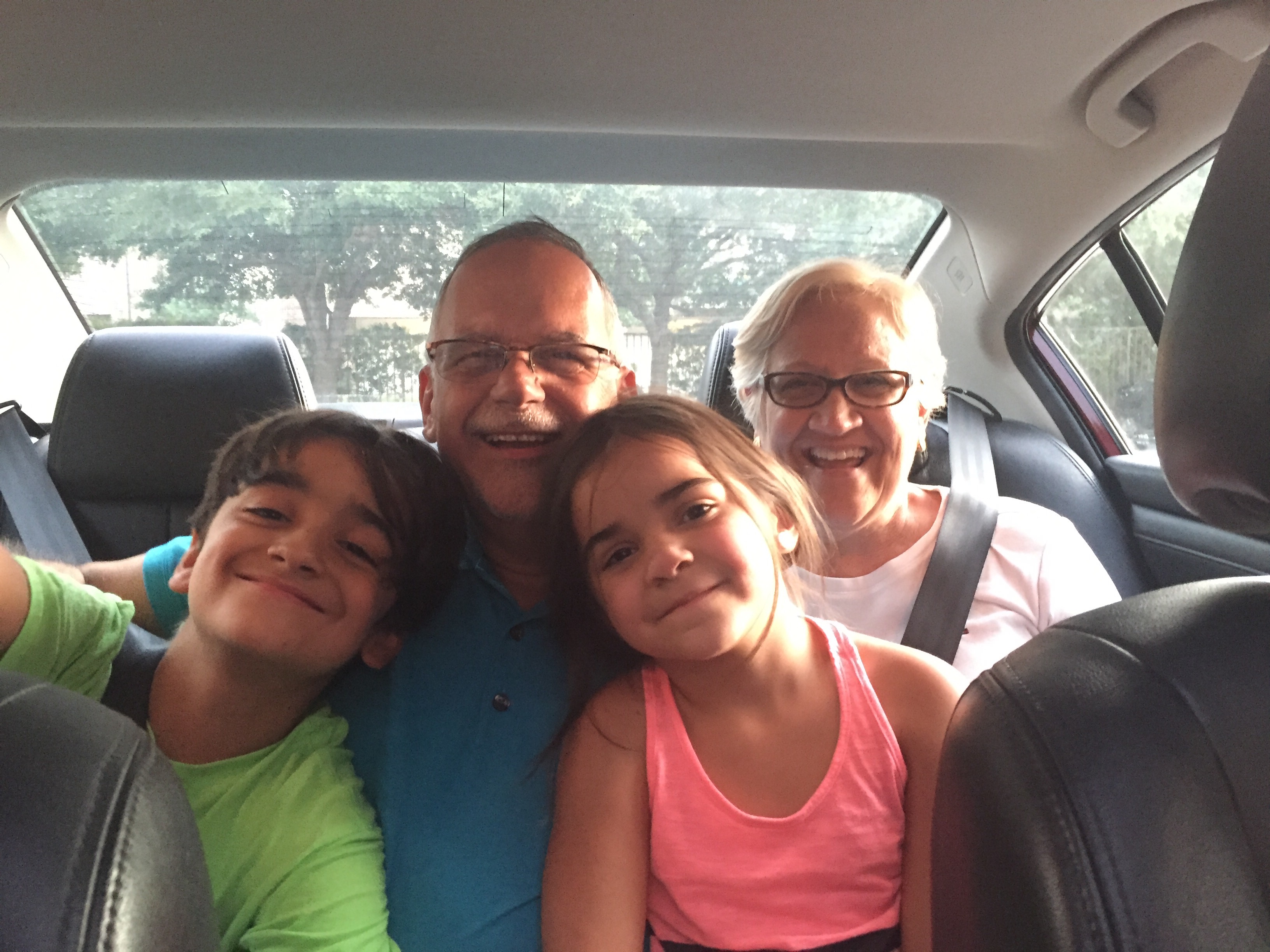 That's the kids with their Abuelo Wilo & Abuela Nayda who they love!
4. Find Free (or cheap) Fun! We took a little road trip from Houston to Dallas for a mini family reunion with my parents, grandma from Puerto Rico, and my youngest brother who came all the way from Japan! While in the big D, I did a Google search for free family fun & found that the Dallas Arboretum had $1 admission in August! Score! Plus they had a ton of Pokémon go stops & gyms, which was really all my kids cared about! Lol! It was scorching hot, but we survived & had a ton of fun!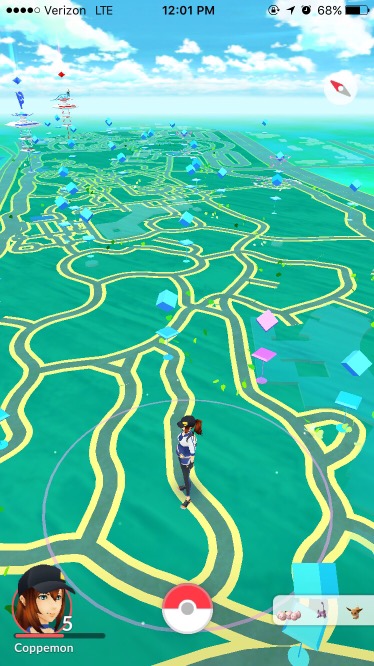 5. Plan a special dinner out (with coupons!)
One of our favorite places to go out to eat is Buca di Beppo, and I had signed up for their email coupons. Just in time for our little family reunion in Dallas, Buca had sent out a $10 off coupon! YES!!! We splurged a little on the fattening & delicious pastas, laughed & had a wonderful time (with savings on the side!)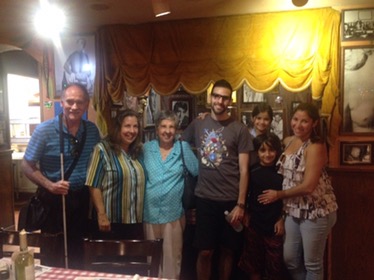 That's my dad, Abuelo Millo; mom, Abuela Lita; grandma Mamín; my brother Tat from Japan (!), the kids & I! #FamilyFun #DallasFamilyReunion2016
I know summer is almost over, but a lot of these things that dads and grandpas… And really any and all family members can do together, are not just for the summer months.
I hope you can find opportunities to have more family fun times, as we wrap up the summer and get back into school!
Love,
Coppelia