*You may find affiliate links for things I love! At no extra cost to you, I could receive a small commission if you click and buy thru my links. Thanks! ~Coppelia
UPDATE!!! Congrats to my two winners, Chase and, believe it or not, a woman with my same name, Coppelia! Wow!
Thanks for entering the contest & stay tuned for more fun, giveaways & today's Christmas gift ideas coming up! -Coppelia
(Note: This post is sponsored. All opinions are always my own. 🙂 More information below.)
I love starting the week with a FUN GIVEAWAY! And there are few fish more fun than DORY!!! 🙂
To enter to win your own digital copy of Disney's "Finding Dory" + a cute Giveaway Prize Pack, just post a comment below sharing your favorite (or your kids') favorite costume.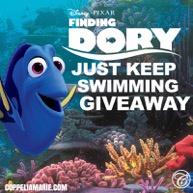 The new Finding Dory BLU-RAY + DVD will be in stores SOON — November 15th! It's already out on Digital HD on Amazon Video and iTunes … but you could win a copy with today's giveaway!
Watch the video to see what's in the cute Dory prize pack, presented by two very special guests! And then …
… post your answer in the comments! Just answer "My (or my kids') favorite costume is _______!)"
My daughter had two favorites this year: Alice in Wonderland and Dory! My son was a Star Wars fighter pilot last year and a WWII Resistance Fighter this year. I'm seeing a theme there. 🙂 But I just love how their unique personalities shine thru!
There's also a couple costume that I have to give a shout out to! My friends Bethany & Josh killed it with the "best couple costume of 2016" — "Lorraine and George McFly"! Bonus points if you can name the movie! Amazing!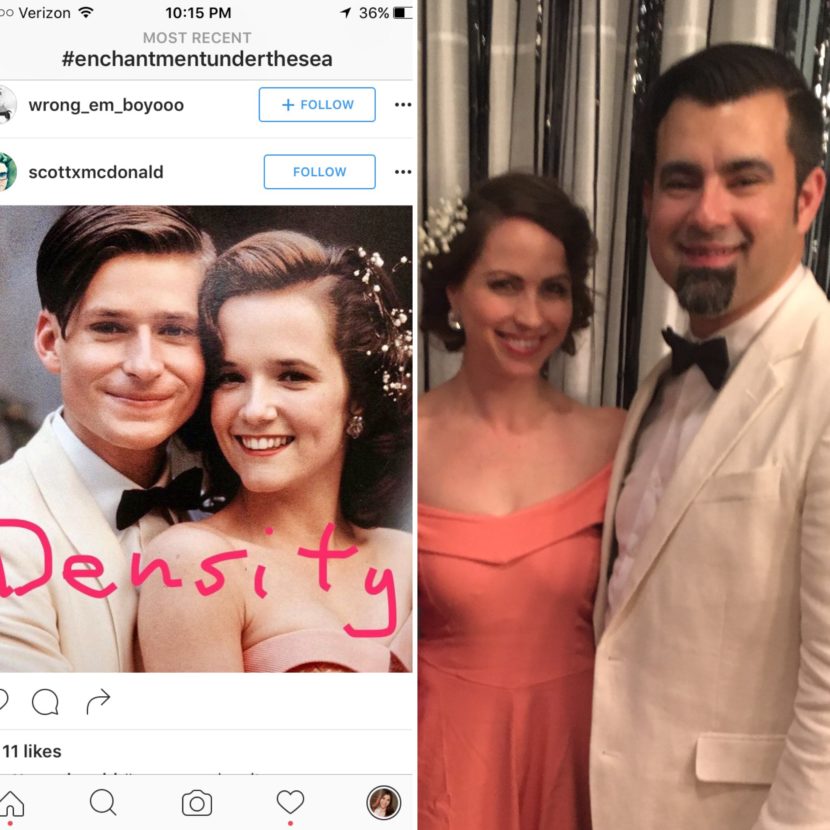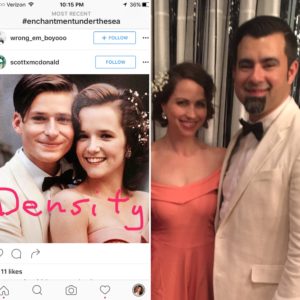 I can't wait to see your comments about your favorite costumes!
And feel free to share this post with a friend who would like to enter!
Thanks for checking out my blog!
Laughing (and "just swimming") thru life,
Coppelia
(NOTE: This post is sponsored by Allied Integrated Marketing. I received products, including the super cute Disney Store "Finding Dory" costume featured in today's video, in exchange for this post. All opinions are always my own. And I'll only share things I'm personally a fan of and excited about! Like pretty much anything Disney! 🙂
Giveaway Details
What's the prize? Finding Dory movie digital copy + prize pack, which includes a reusable bag, pencils, coloring book and sticker book.
Who can enter? Anyone 18 or older in the U.S. (including Puerto Rico). Kids under 18 must have a parent's permission! Prize will only be shipped within the Continental United States, Alaska and Hawaii.
The giveaway begins Monday, October 31st at 7am and ends no later than Friday, November 4th at 12pm.
How do I enter? Post a comment below with your (or your kid's) favorite costume. Winner will be selected randomly and notified via email.