*You may find affiliate links for things I love! At no extra cost to you, I could receive a small commission if you click and buy thru my links. Thanks! ~Coppelia
Today has been a Disney kind of day! I woke up to the magical #ThroughTheLookingGlassEvent hashtag on my twitter feed. GASP! So much ALICE!! I can't wait for the movie to come out, and just to whet my appetite, a group of bloggers and social media influencers were sharing their experiences through the looking glass on Twitter … now I really can't wait. So cool!
Normally on Twitter, it's easy to keep scrolling your feed all the way down the rabbit hole … and today, I'm so glad I did. I kept scrolling only to find something so epic that it gave me chills and took me back to my first encounter with a Tale as Old as Time.
I saw this:
Of course, I had to tell my sister about it! She had just seen it and got chills, too! We're such Disney freaks! LOL! I love it!!!
We went off on a Disney tangent and she showed me this epic video she made for her Livin' La Vida Disney blog.
My sister Emille basically lives in the Magic Kingdom's backyard near Orlando, FL. I love that she's sharing her adventures online, you know, so I can live vicariously through her! HA! And the "Rock 'n' Roller Coaster Starring Aerosmith at Disney's Hollywood Studios is definitely a family favorite. Back in 1994, we went with our parents and youngest brother and we ROCKED IT! My hubby Adam and I went on it during our Honeymoon in 2004 and we ROCKED it! And we took our kids on their first Disney trip last year and they ROCKED it, too! This is my son Christopher, just after riding it. He was rocking that hairstyle, too!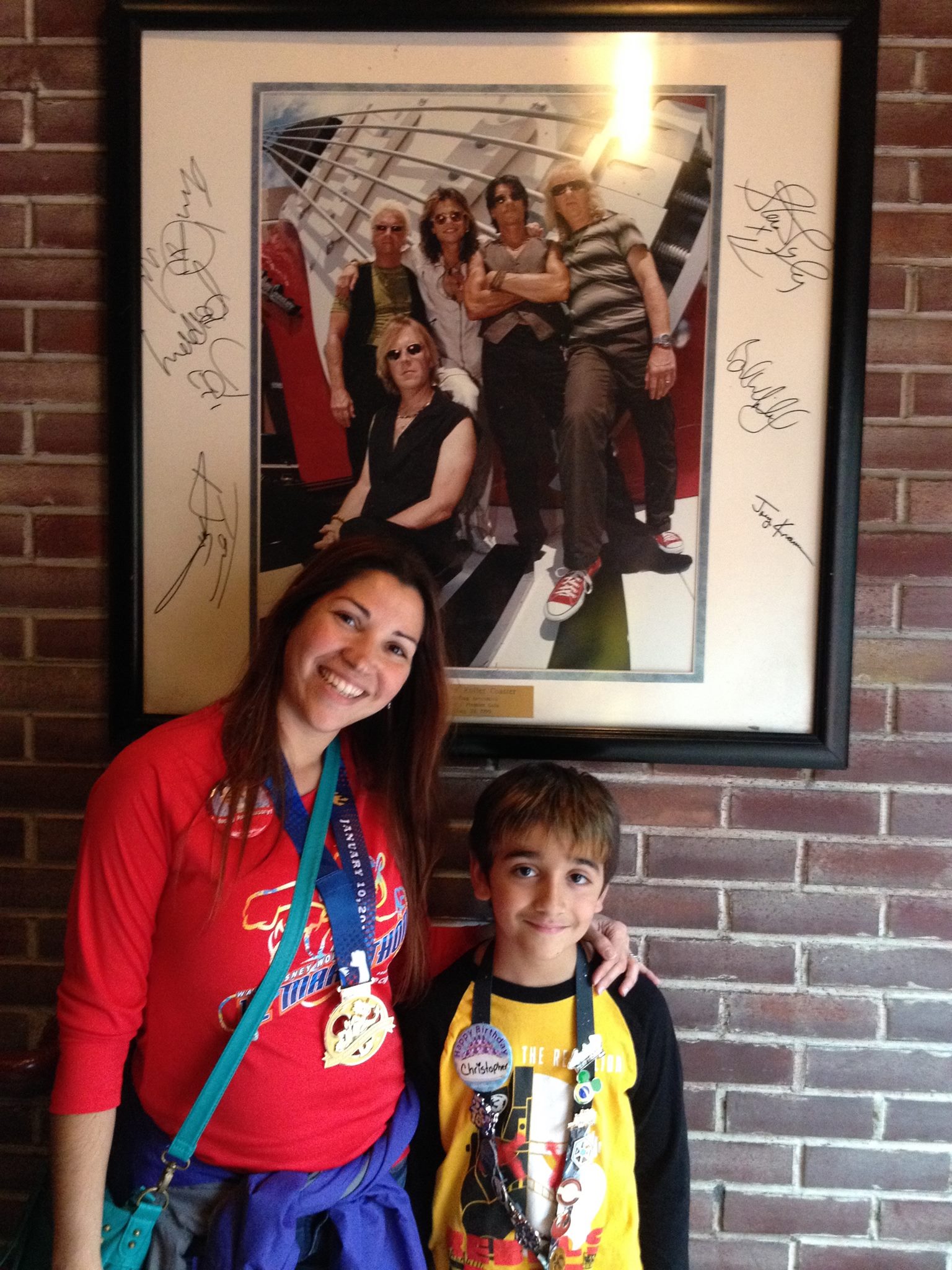 You know what's crazy??? It gets better. My cousin Ninna is actually planning her own magical Disney Fairytale Wedding this fall. I remember Ninna, partying it up at my wedding like it was 2004, before my Prince Charming and I headed out to our Disney Honeymoon! I can't wait to celebrate with Ninna and Rob as they say "I do" at the happiest place on earth. "So THIS is Love!"
May your "heart have wings so you can fly"  … just like Cinderella!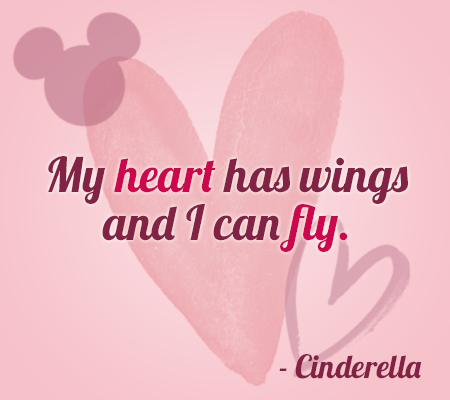 Love,
~Coppelia